Alex Angi and Zerodisegno, Fuorisalone 2013 it has been modified: 2013-04-04 di
From the encounter between Carlo Poggio e Alex AngiWith the curatorship of Serena MorminoImmediately arises an understanding, a combination of design and creative. Angi is an artist who uses the matter of his time: recovers plastic, recycle and extruding it gives it a new life. The artist transforms this waste exploding and bloom in a riot of colors. ZERODISEGNO recovers its original know-how and manufactures a large table and a console design ever, using steel plates in a wise mirror.
Angi intervenes on these pieces rational and monolithic and behold, their crust emerge plastic gems, Exploding like a sudden downpour, full of colored drops that contaminate the object and spread the virus of optimism. After the collections were born from meetings with Gaetano Pesce, Mimmo Rotella e Alessandro Mendini, ZERODISEGNO pursues his vision of combining art and design, function and emotion and surprises still creating works true, unique and valuable.
The pieces of Alex Angi are exhibited at the Milan Design Week in the two windows at the sides of number 26 Via della Spiga, Dall'8 to 14 April 2013.
And the cost? The price of art is not a secret: it is stated in the window in a clear manner; lt is those who want to buy the pieces may do so by contacting the mail box dedicated iwannabuy@zerodisegno.com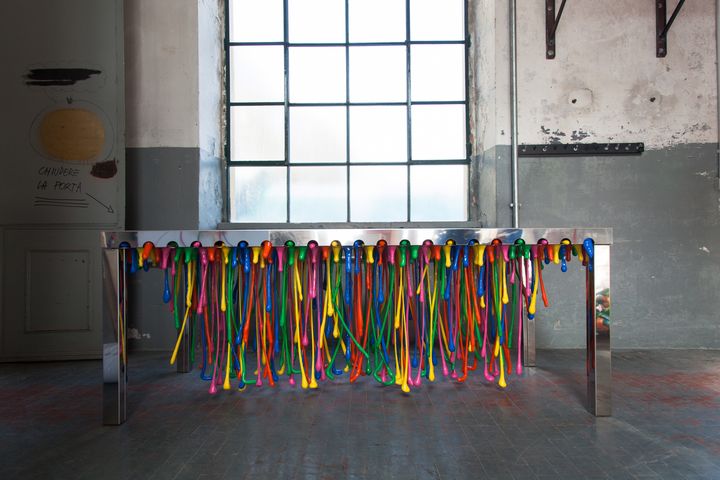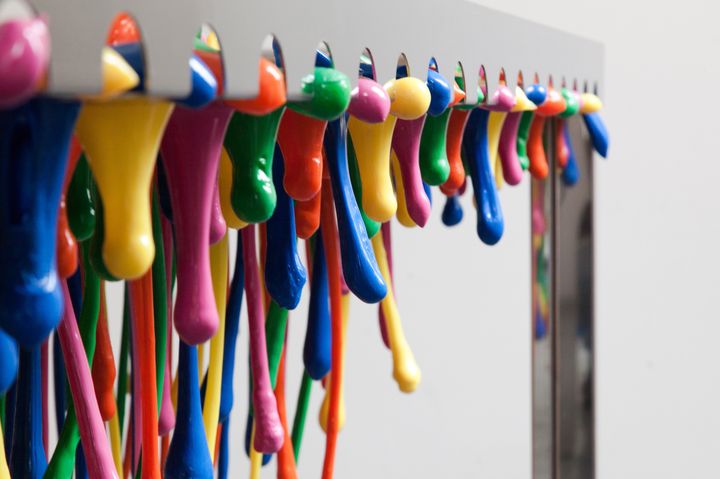 Photo credits: Max Hirzel.