zo-loft's / din-ink it has been modified: 2023-10-05 di
Transforming a common tool found in every office into a cutlery set!
Already in 2008, the Italian studio zo-loft (Andrea Cingoli, Cristian Cellini, Francesca Fontana and Paolo Emilio Bellisario) won first prize in the Designboom competition 'lunch in 2015' with their proposal 'din-ink'. After the great success, "din-ink" is now in production from fiftytwoways ltd.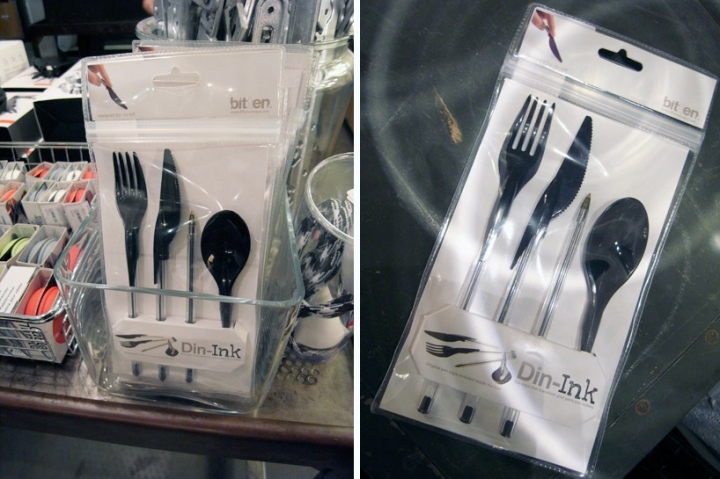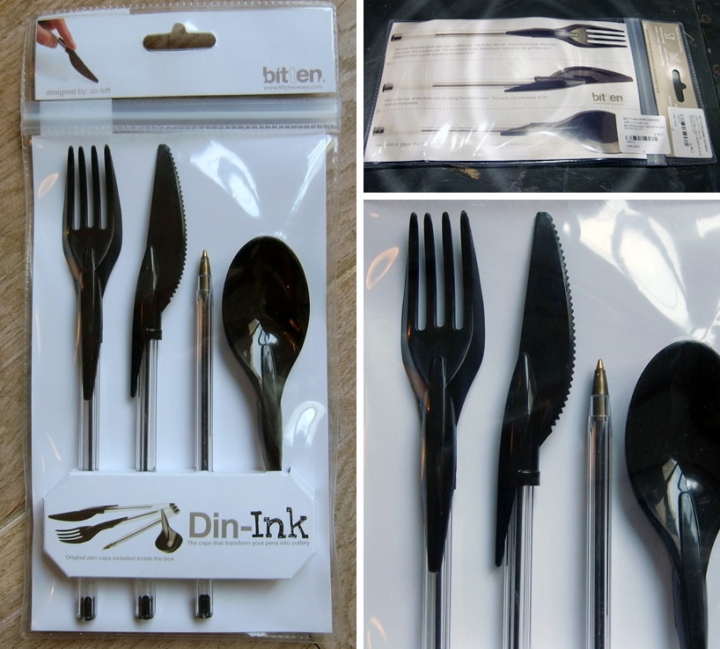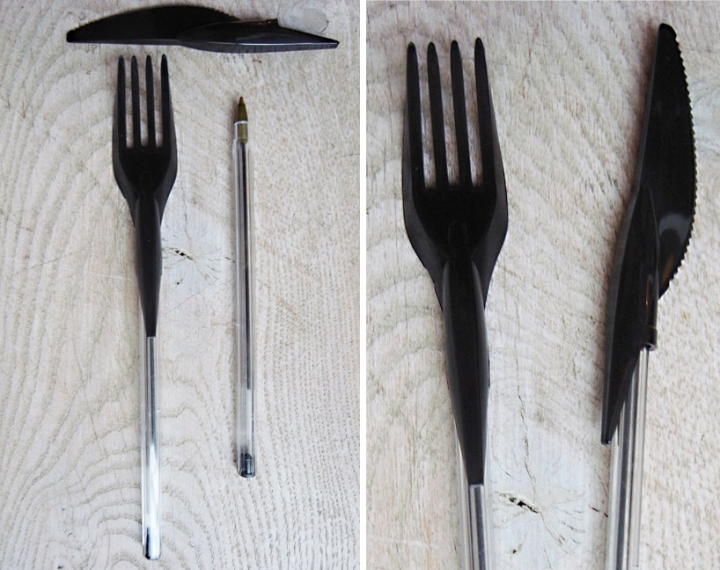 Street: designboom