Panasonic / LED Nostalgic Clear lamp it has been modified: 2012-04-25 di
Panasonic launches in Europe bulbs Nostalgic Clear the new bulb LED has the same look and brightness of a 40W incandescent bulb and recreates the same atmosphere, but with far greater energy efficiency
The new bulb Nostalgic Clear was announced at the Light + Building 2012 Frankfurt radiates the same brightness as a 40 Watt incandescent light bulb thanks to Panasonic's original technologies for light diffusion and heat radiation. In addition, compared to incandescent bulbs it boasts an energy saving of 84% and an approximate life of 40.000 hours, about 40 times that of a traditional bulb. The new Nostalgic Clear will be available across Europe from mid-July.
The launch of a new LED bulb follows Panasonic's large-scale entry into the European lighting market, where the group plans to grow its LED lighting business to 15 billion yen by 2015, an increase of 500% compared to 2010.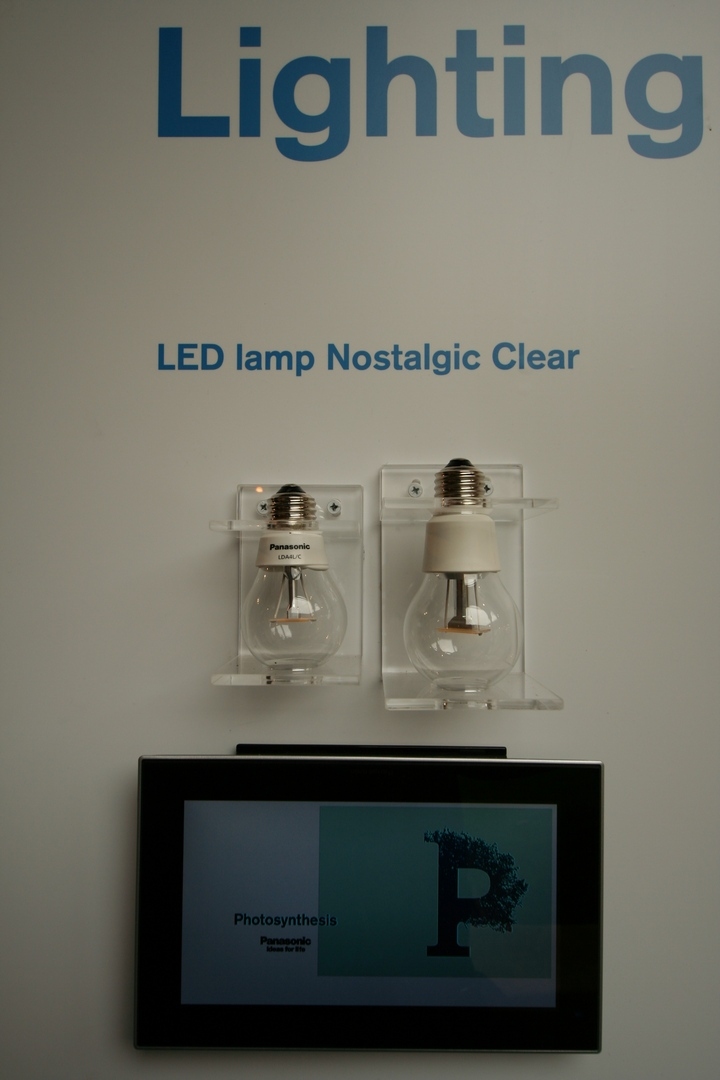 The latest from Panasonic for lighting and products for the European market are on display at Light + Building, B50 stand, Hall 4.