Gift Company Italy, Bottles Eco-Friendly it has been modified: 2012-09-22 di
24 Bottles is a strictly made in Italy design brand, born from the need to combine aesthetics and sustainability, in the PET bottle sector for various uses. The idea is by Designer Matteo Melotti and was presented by Gift Company Italy at the last Macef.
The packaging respects this eco-sustainable footprint being made exclusively with recycled materials. The 50ml bottle is made of steel, a highly resistant material, very performing also from a thermal point of view. An interesting solution that seems to satisfy attention to detail and careful research of materials.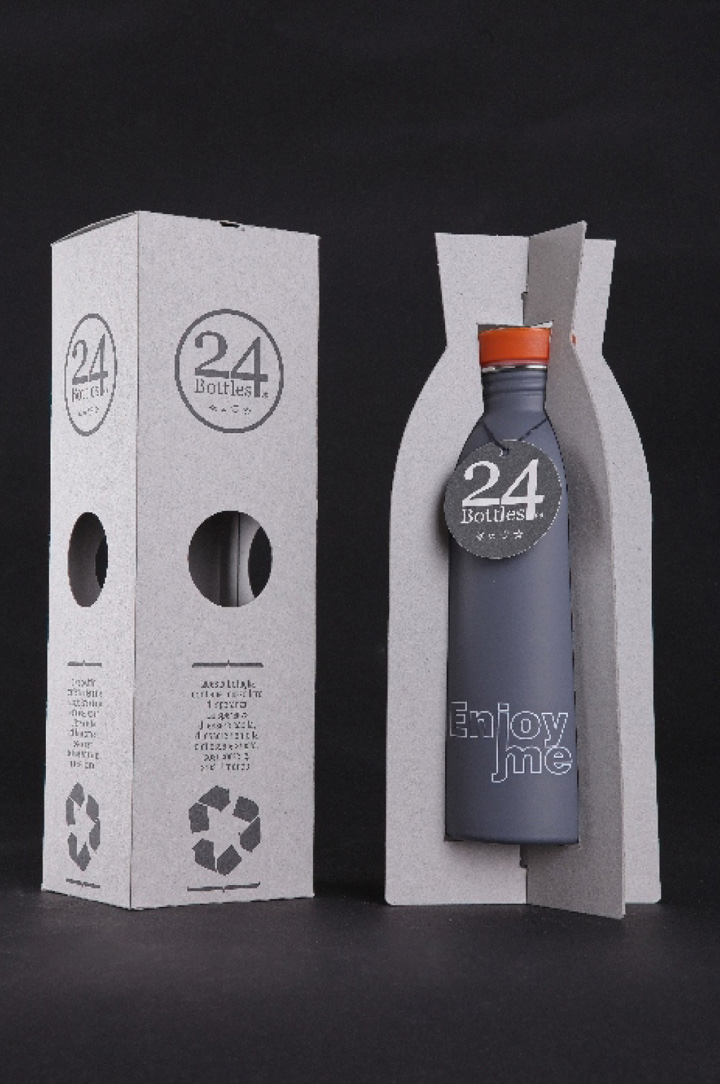 For more information www.giftcompany.it