Hornowski Design / a cosmetics boutique made of straw bales
it has been modified:
2014-01-24
di
Located in the old Jewish "pieknalia" in Krakow, the study Hornowski Design has completed the sustainable "Straw bale cosmetics boutique". The new interior realized with bales of straw, Is related to a strong ecological interest and built at a relatively low cost.
Each bale 80x40x40cm costs about € 1 and they have been used for about 100 form the two adjacent walls, and to fill the gaps there are displays of natural products for sale. The materials used have been treated with a special fire protection liquid which is used for the curtains in theaters, their appearance is structured so as to offer an interesting view from the outside.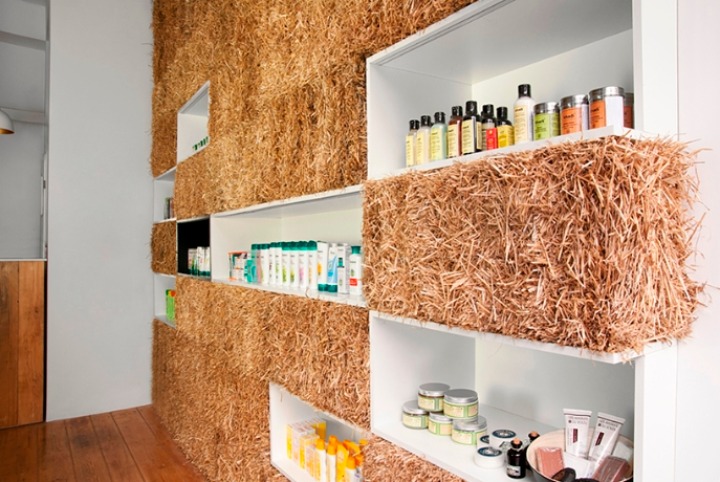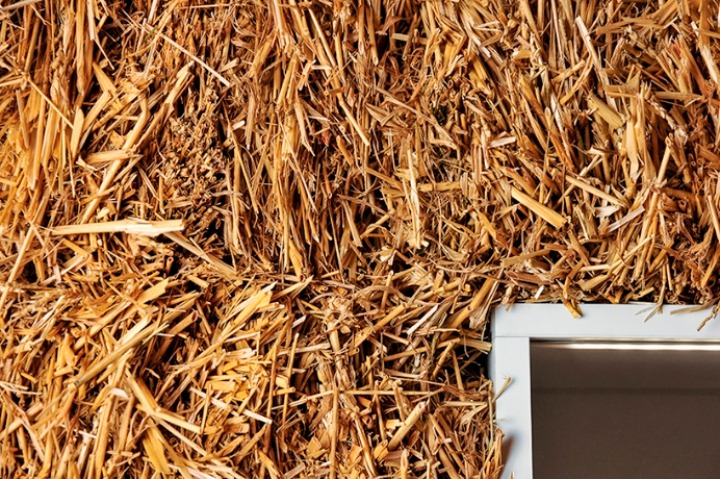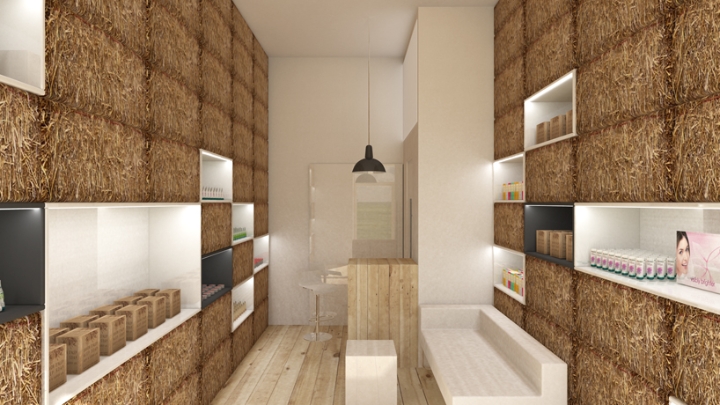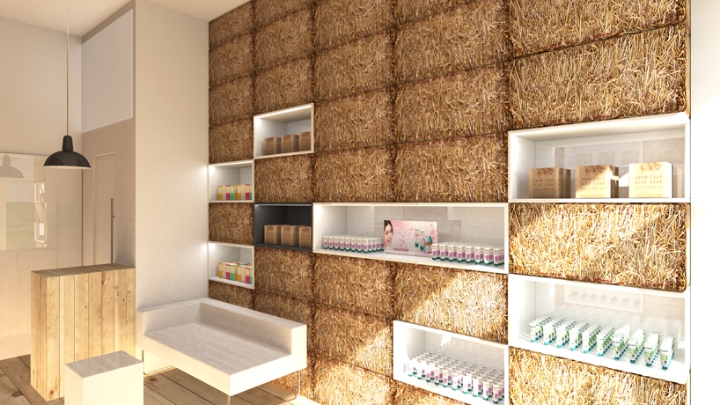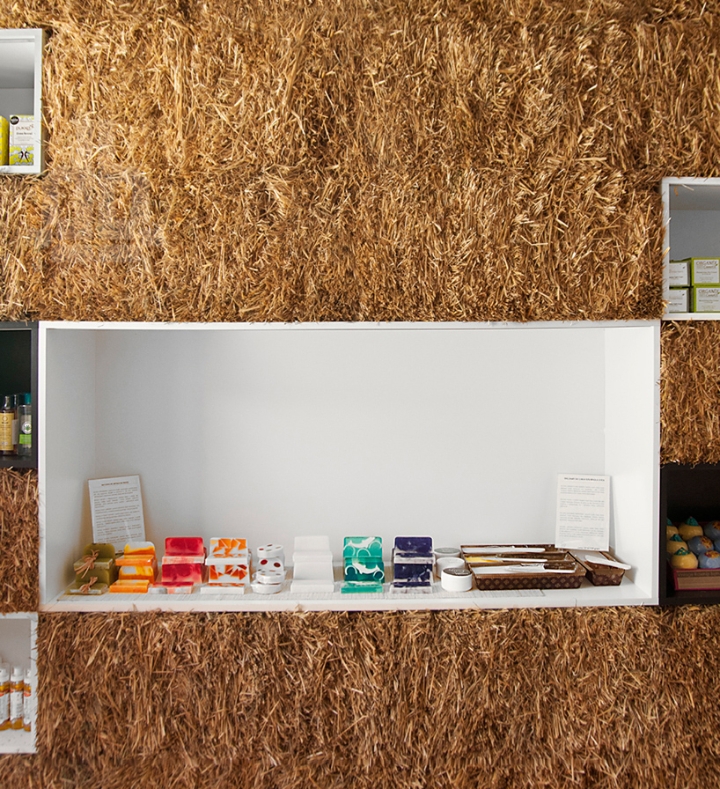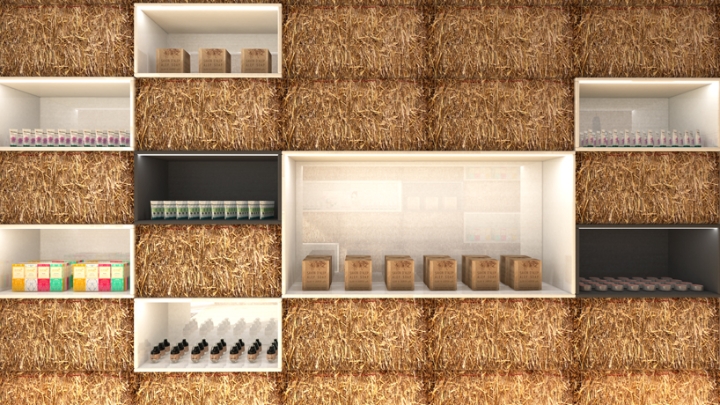 For more information visit the website Hornowski Design