Refugi Lieptgas: Swiss hideaway citing the past in modern dress it has been modified: ‭2014-01-24 di
credits: Gaudenz Danuser
From a distance the Refugi Lieptgas seems a typical log cabin, located in the Swiss Alps between the village Flims (Graubünden) and the forest. Taking a closer look, we realize that the cabin is made of concrete.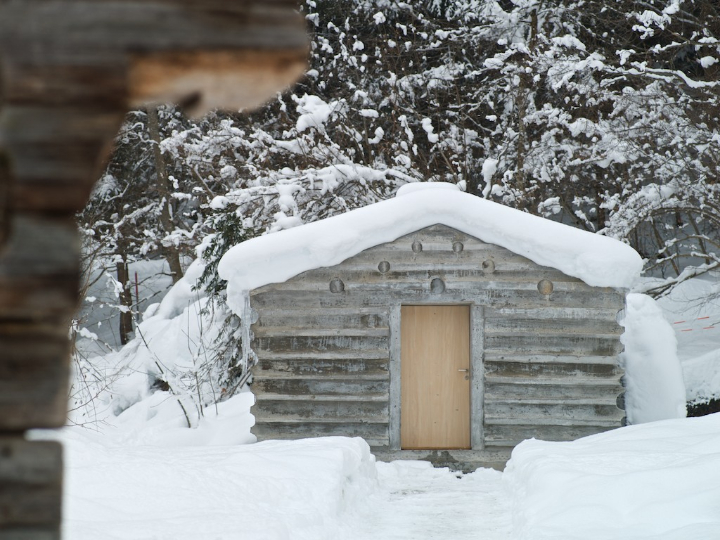 credits: Gaudenz Danuser
The old barn that stood here once again characterizes the image of the new building. By using the logs of the previous construction as formwork for concrete, architects Selina Walden e Georg Nikisch have created a fossilized version of the old barn. A holiday home for two people really unusual. Modern, minimalist and, admit it, also very romantic.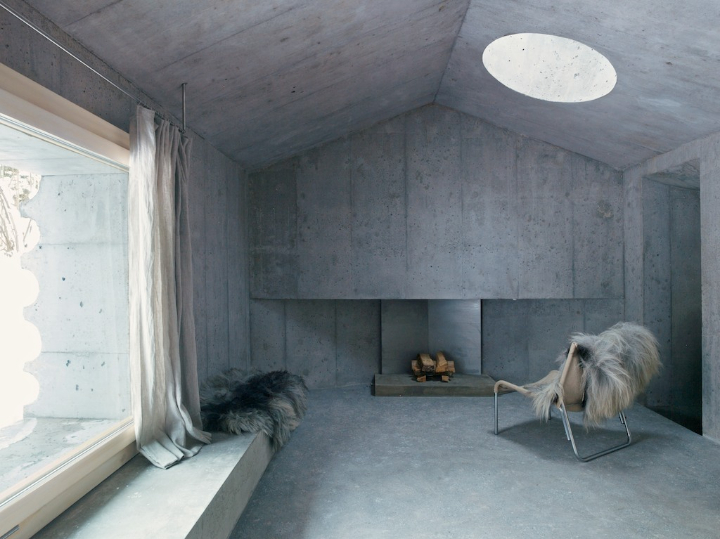 credits: Gaudenz Danuser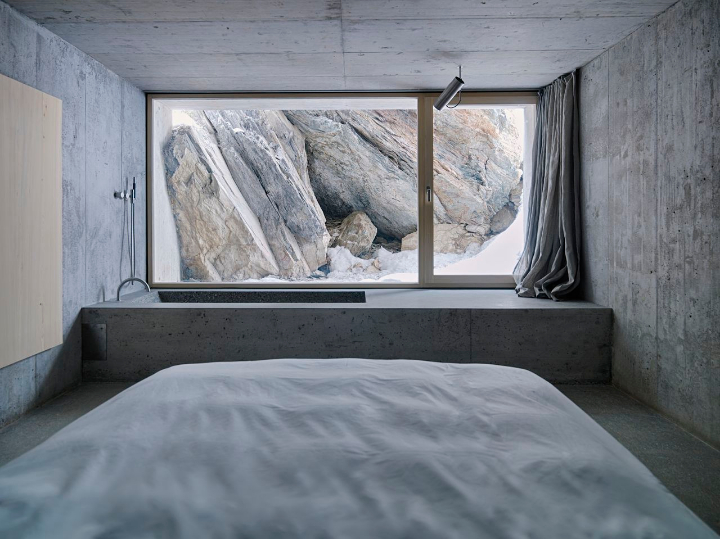 credits: Gaudenz Danuser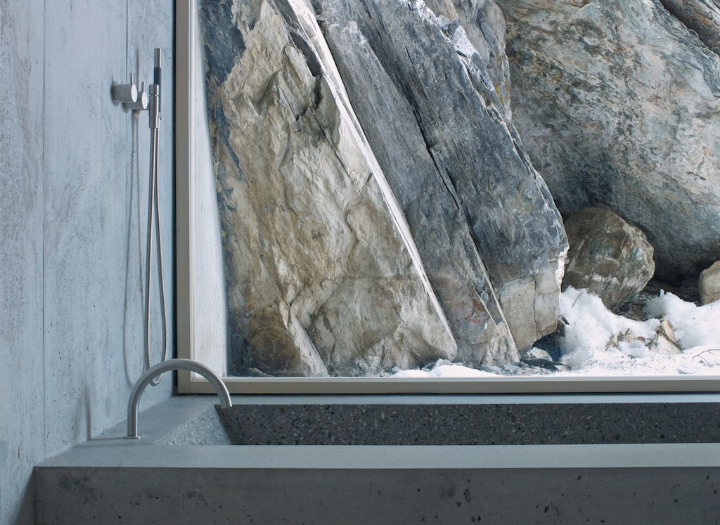 credits: Gaudenz Danuser
source: www.urlaubsarchitektur.de