Egg Mobile Home, mobile home egg-shaped
it has been modified:
2010-12-22
di
Without doubt one of the most interesting projects of the web, the mobile home shaped egg From Haifei, Is a response to soaring rents in Beijing. Haifei is a recent graduate in architecture, he has designed and lived in this temporary drive for the last two months.
The egg, rests on the ground on wheels and is constituted by a weave of bamboo slats.
the exterior is covered with a mosaic of small bags containing grass seed that is growing as an insulator. A solar panel disposed to south provides the energy necessary for a lamp, during the day, natural light enters through an opening in the ceiling.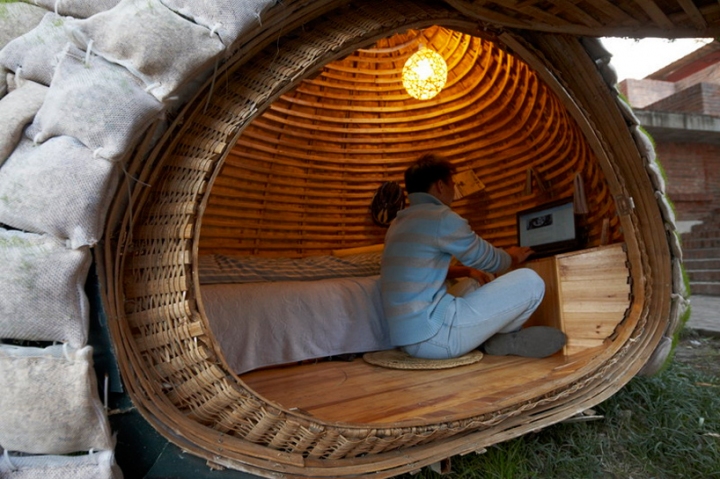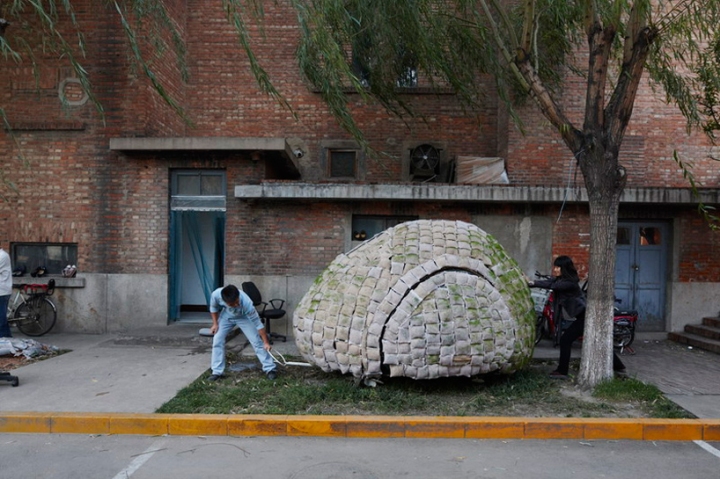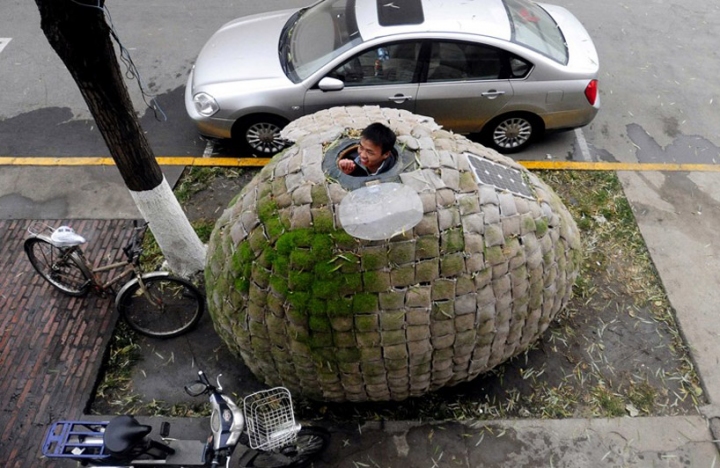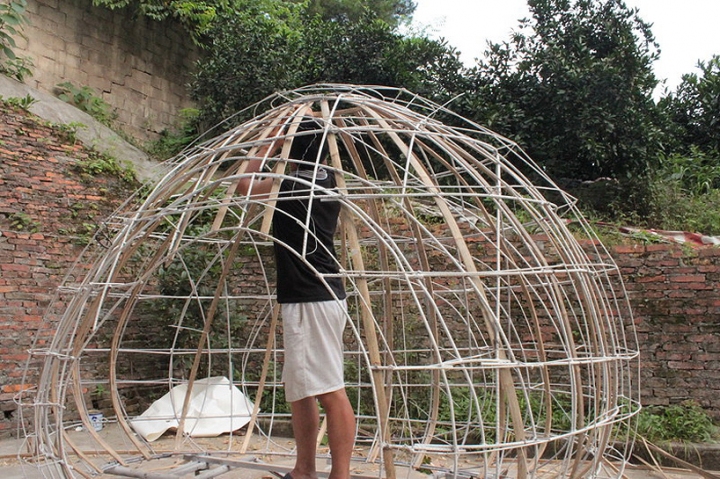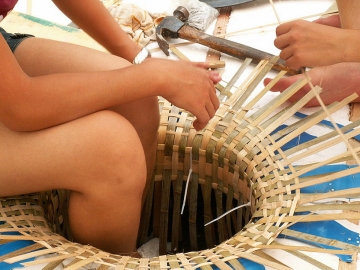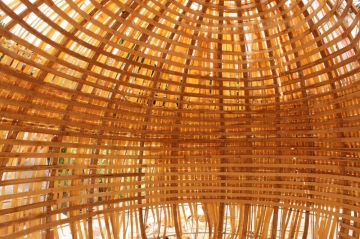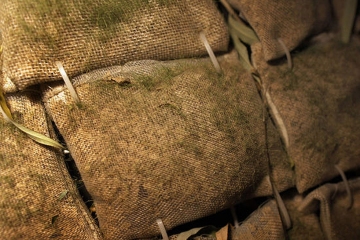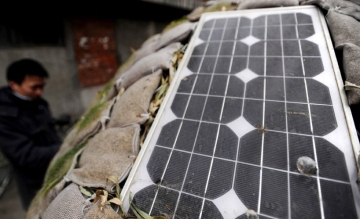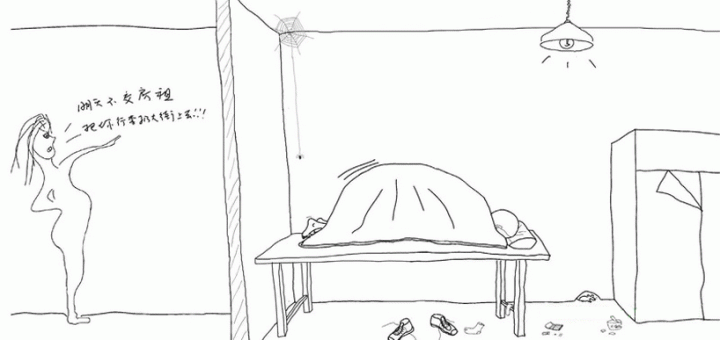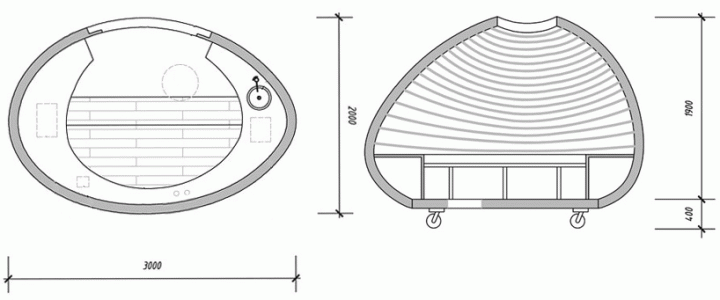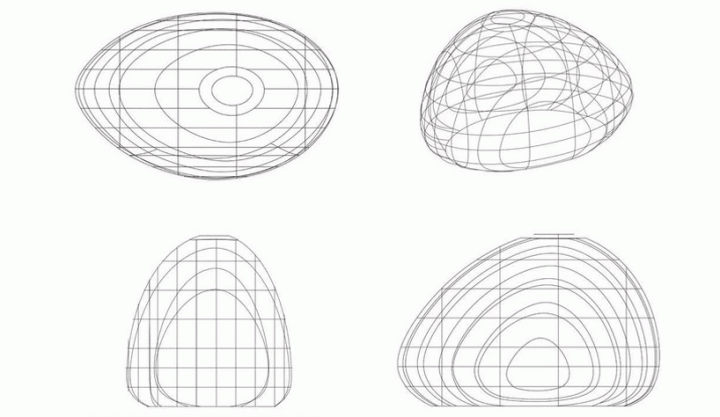 Street: designboom