WOW Concept spectacular store, when shopping becomes an immersive experience it has been modified: 2023-06-15 di
WOW Concept is a spectacular store project that mixes reality and fiction, transforming shopping into an immersive experience. Each floor of WOW is unique and constantly changing, offering iridescent scenery and digital and physical dimensions.
The WOW Concept project by External Reference Architects is an articulated project, with a digital marketplace that integrates the online shopping experience through interactive systems. It is a spectacular retail outlet where each floor is unique and constantly changing, making WOW a retail theatre, with an iridescent scenography. WOW mixes reality and fiction, the physical becomes digital and shopping becomes an immersive experience.
From the entrance on the ground floor, the pink-painted statues have undergone spatio-temporal deformation that manifests itself in pixels to display cosmetic products. The lower floor houses the technology products in a 3D printed sea coral landscape that creates a platform for digital and physical dimensions.
The close-up will completely shed its skin as if it were a dress every season. The second floor, inspired by a fashion show, will change scenarios for events. The third floor, inspired by sport and urban aesthetics, will immerse the user in a technical and urban space. And the fourth floor is dedicated to the house and houses avatars from the Metaverse, staging a game situation and reality becomes a pixelated fantasy.
External Reference Architects is a multidisciplinary design studio that pushes the boundaries between architecture, visual arts and digital tools to generate new spatial experiences. Founded in 2007 in Barcelona, ​​the studio has been doing innovative work in interior design and architecture, completing projects around the world in Barcelona, ​​Bangkok, Dubai, London and other influential locations.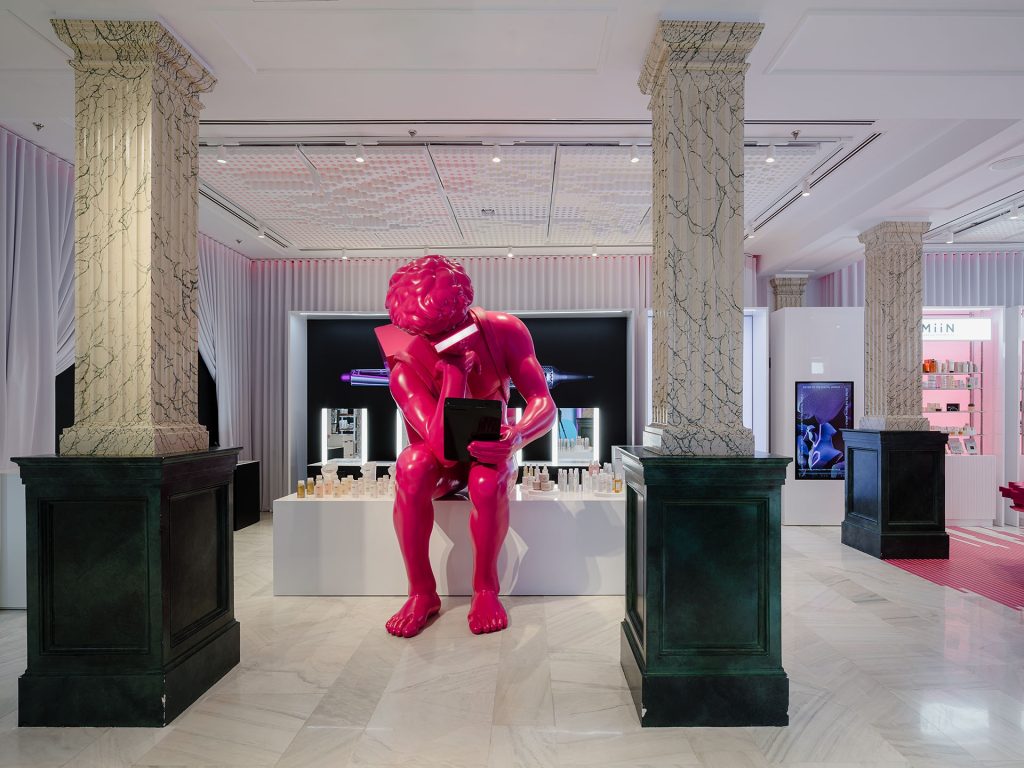 project info
Company/Firm: External Reference Architects
Lead Designers: Carmelo Zappulla
Location: C/ Gran Via, 18, 28013 Madrid
Project date: 12/03/2022