A silent block of streaked white concrete: the house that integrates with its surroundings through its serenity it has been modified: 2023-09-18 di
RiscoWhite is a vertically striped white concrete building located in Barcelinhos, Portugal, which integrates perfectly with the surrounding green landscape and history. The architecture of RiscoWhite, designed by Risco Singular – Arquitectura, respects its natural environment and presents itself as an expression of serenity, creating a fascinating visual contrast.
In the heart of the Portuguese hinterland, stands a building surrounded by a white concrete surface with vertical stripes. This building, the fruit of the vision of Risco Singular – Arquitectura, is located on the southern bank of the Cávado River, in Barcelinhos. Here, the eye is captured by a vast green landscape which has been marked by the presence of the Palace of the Dukes of Bragança and the Medieval Tower.
The land on which this structure stands is divided into two raised platforms, supported by imposing granite walls and sharp stones from which small flowers emerge. It is in this context that RiscoWhite arises.
RiscoWhite's architecture is an expression of the harmony between its natural environment and respect for the history of the place. Here, an attempt is made to communicate through the existing language, creating a small residential unit without speculation or excessive ambition.
RiscoWhite appears as a solid block of striped white concrete, stretching silently along the lowest platform. These volumes seem to float gracefully in the quiet of the site, creating a play of two heights that enjoy the immense beauty of the surrounding landscape.
RiscoWhite's architecture does not seek to impose itself, but rather to blend harmoniously with the surrounding context. The white concrete with vertical stripes creates an interesting visual contrast with the lush greenery and historic stonework that surrounds it.
This building is an example of how architecture can be used to respect and celebrate the history and nature of a place, without the need to distort the environment. The serenity that emanates from RiscoWhite's architecture blends perfectly with the beauty of Portugal's green and historic landscapes, creating a unique visual and spiritual experience for anyone who visits.
In conclusion, RiscoWhite represents a perfect marriage between architecture and environment, demonstrating that architecture can be not only functional, but also a work of art that blends with the surrounding nature and history, thus enriching the cultural and visual landscape from the Barcelinhos region, Portugal.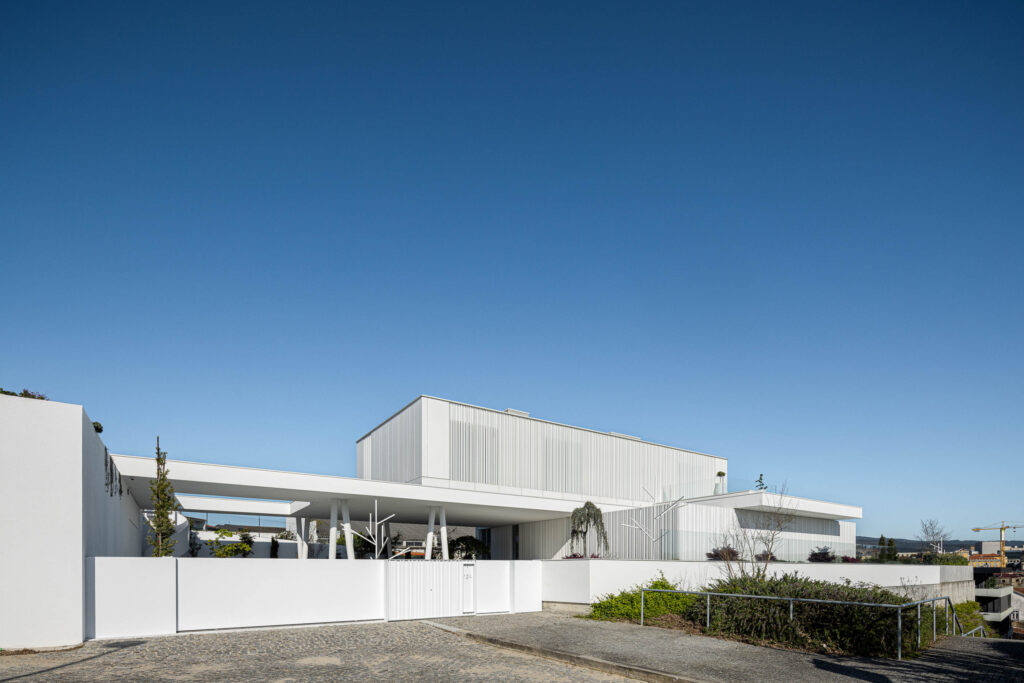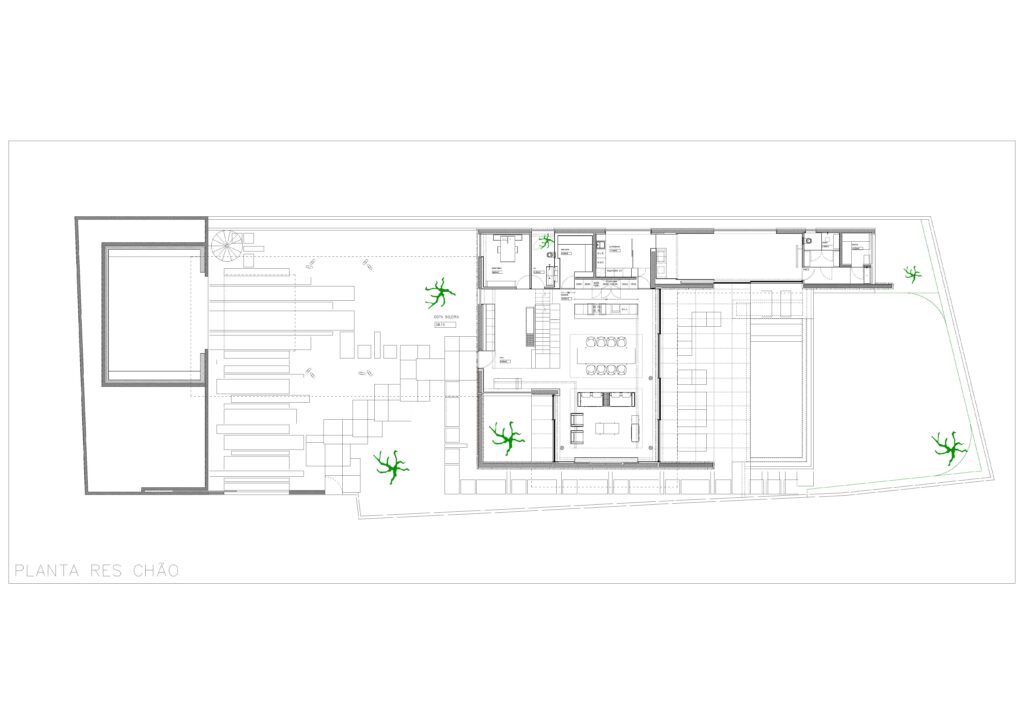 project info
Project name: RiscoWhite
Architecture Office: Risco Singular – Arquitectura, Lda.
Main Architect: Arq.º Paulo Costa and Arq.ª Sónia Abreu
Website: www.riscosingular.com
E-mail: rs@riscosingular.com
Facebook: https://www.facebook.com/rs.riscosingular
Instagram: https://www.instagram.com/rs.riscosingular
Location: Barcelinhos, Barcelos; Portugal
Year of conclusion: 2022
total area: 339.80 m2
Builder: Campos e Lopes- Sociedade de construção, Lda.
Inspection: Arq. Paulo Costa
Engineering: Joist Concept – Engenharia
Landscape: Arq.ª Sara Ferreira (Arq. Paisagista)
Interior Design: Risco Singular – Arquitectura, Lda
Architectural photographer: Ivo Tavares Studio
Website: www.ivotavares.net
Facebook: www.facebook.com/ivotavaresstudio
Instagram: www.instagram.com/ivotavaresstudio