United States Pavilion at Expo Milano 2015 it has been modified: 2022-06-01 di
The United States Pavilion at Milan Expo 2015 showcases America's unique role in the future of food and hosts a global conversation on the challenge of feeding more than 9 billion people by 2050.
Designed by Biber Architects "American Food 2.0: United to Feed the Planet", tells the story of American food - innovation, diversity and entrepreneurship - through topics including food safety and politics, international relations, science and technology , nutrition and health, and culinary culture.
The pavilion participates in the conversation, acting as a scaffolding for ideas, embracing the visualization of some very American hybridizations: analog and digital, natural and technological, innovative and recycled.
On the long, narrow space defined by the master plan, the pavilion is bordered by an analog wall (containing elevators, escalators, stairs, mechanical shafts, etc.); a purely digital SPD SmartGlass roof with a window that instantly switches from clear to opaque in response to environmental conditions, a green Vertical Farm wall composed of hydroponic towers and a walk that goes through the pavilion built by recovering the parts of Coney Island boardwalk.
American Food 2.0 is an invitation to enter into a public forum visible and open and transparent.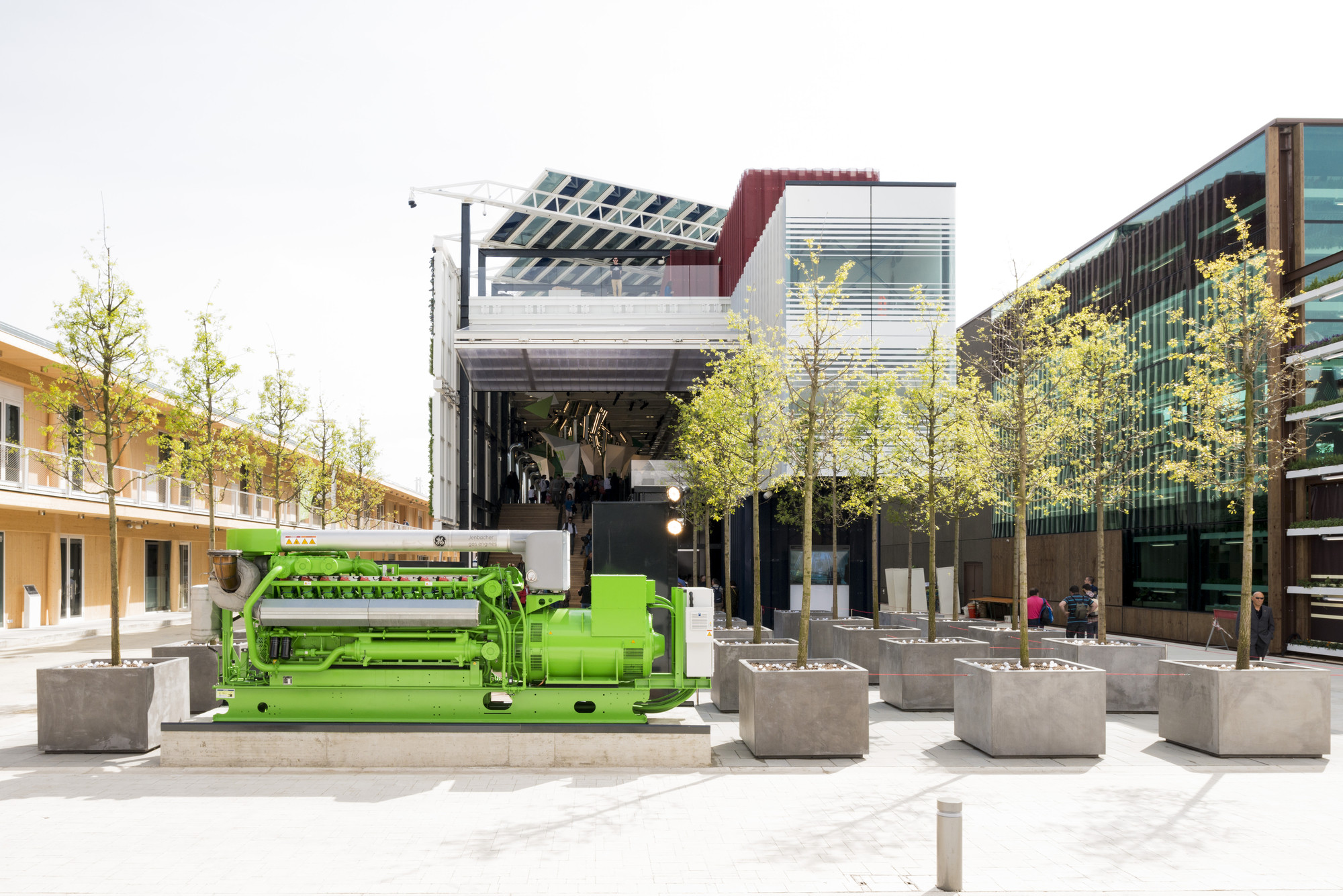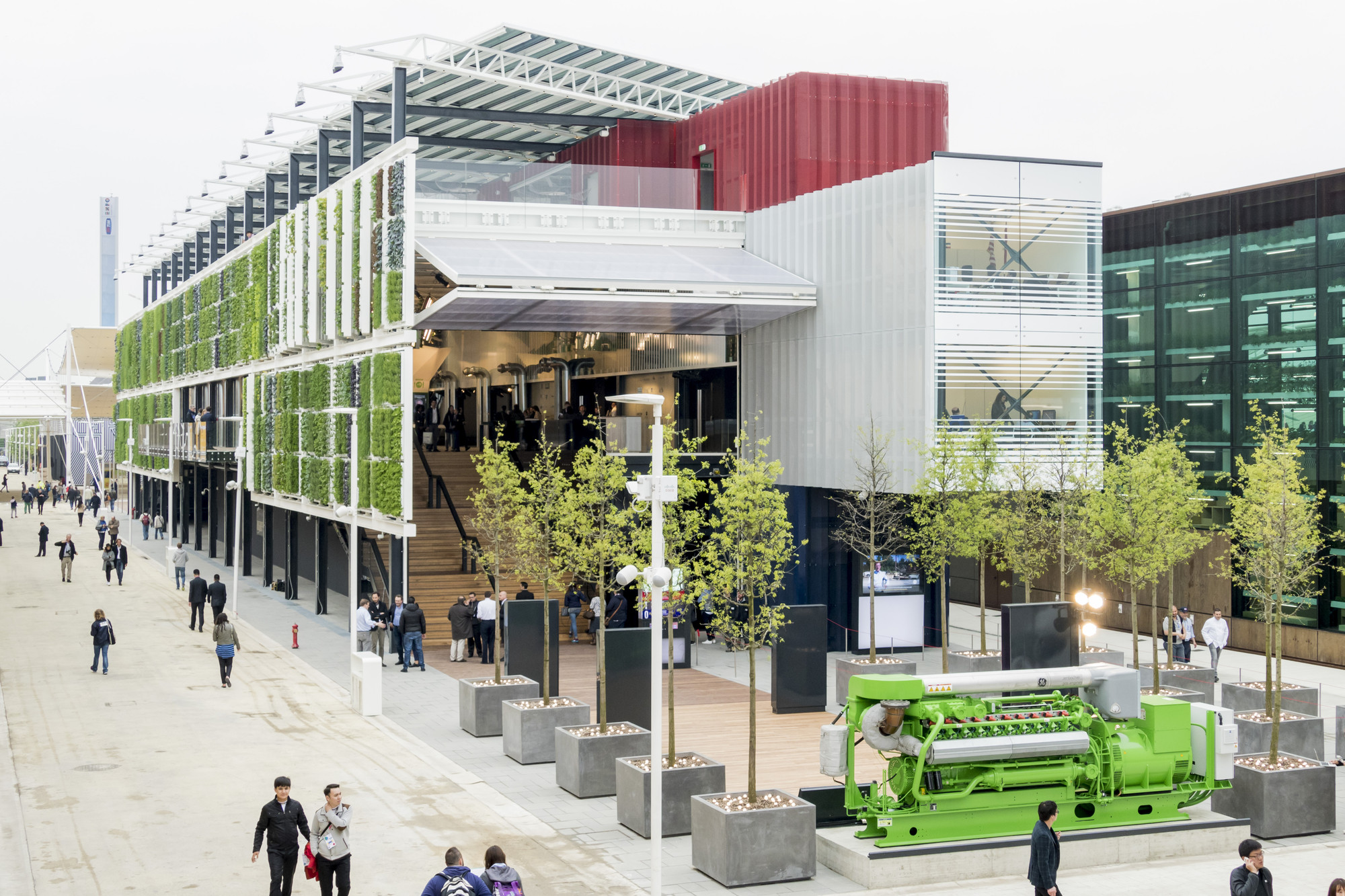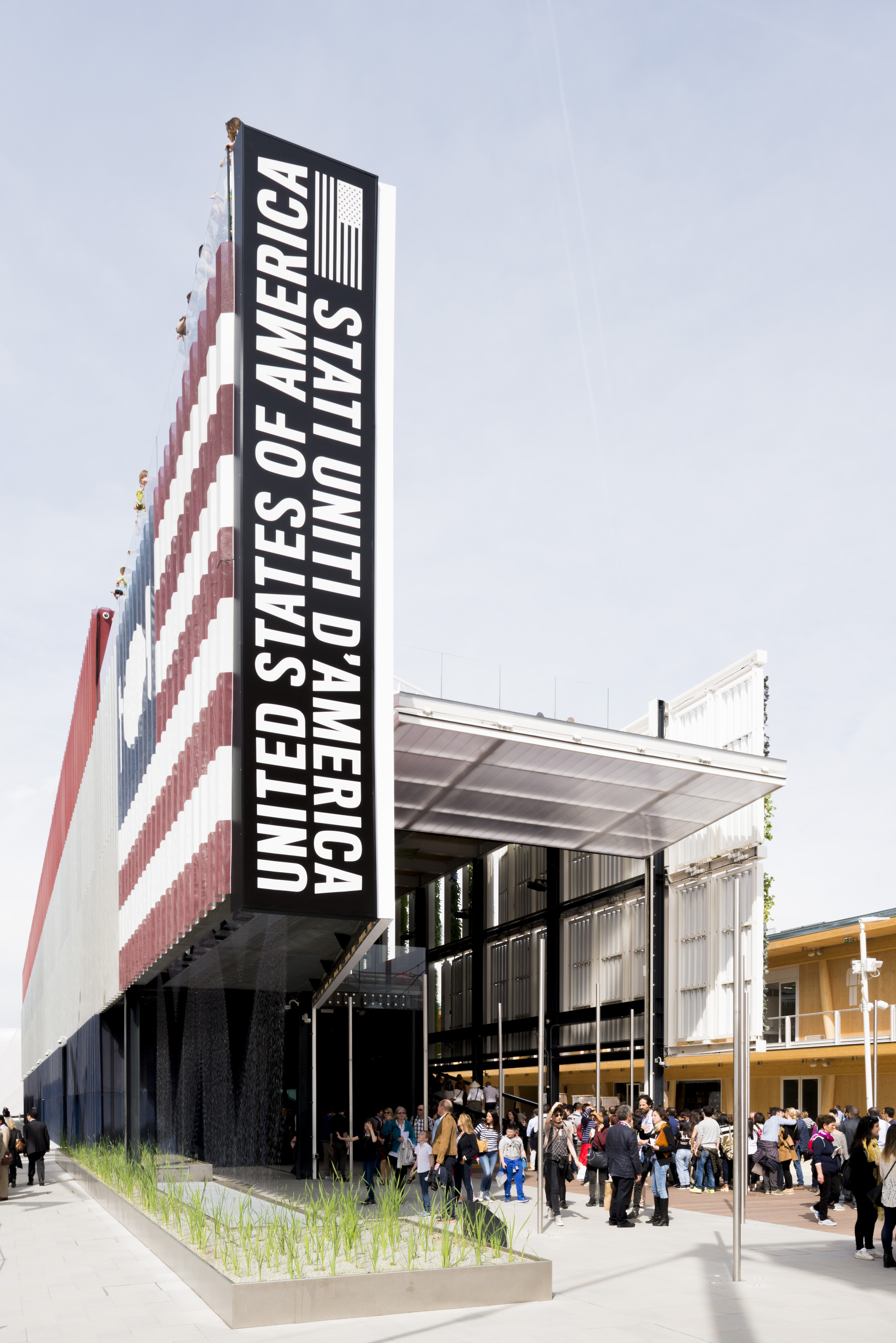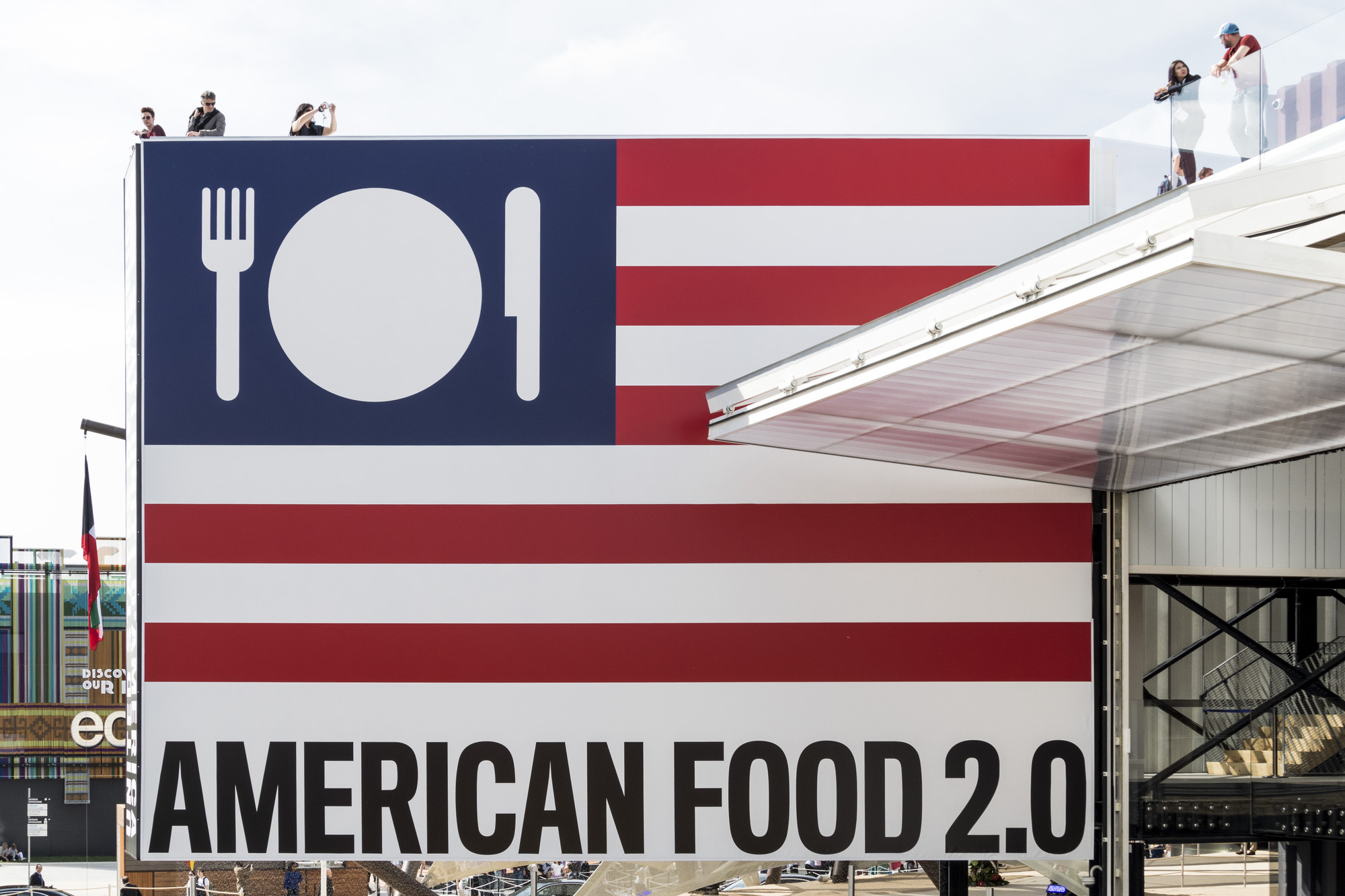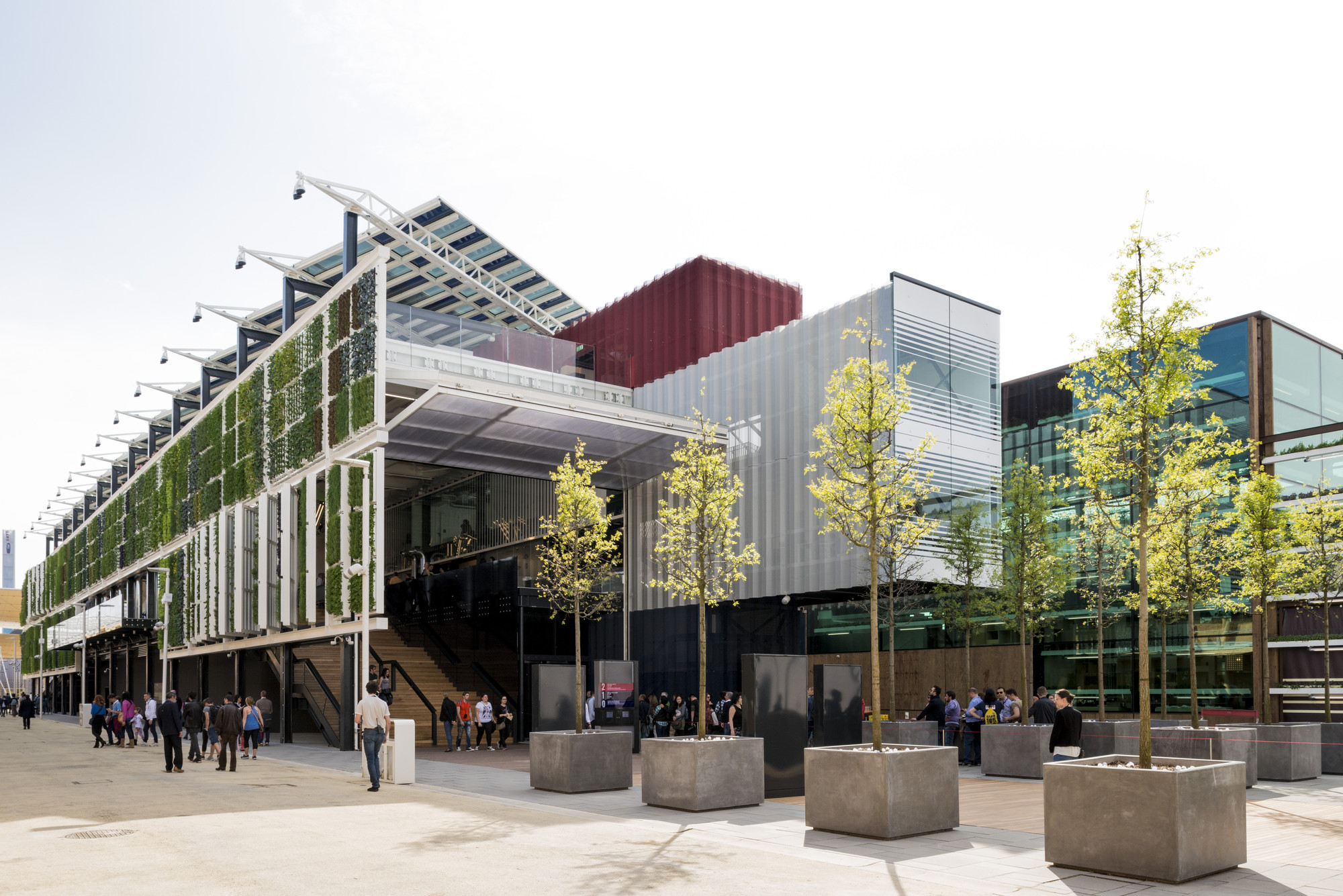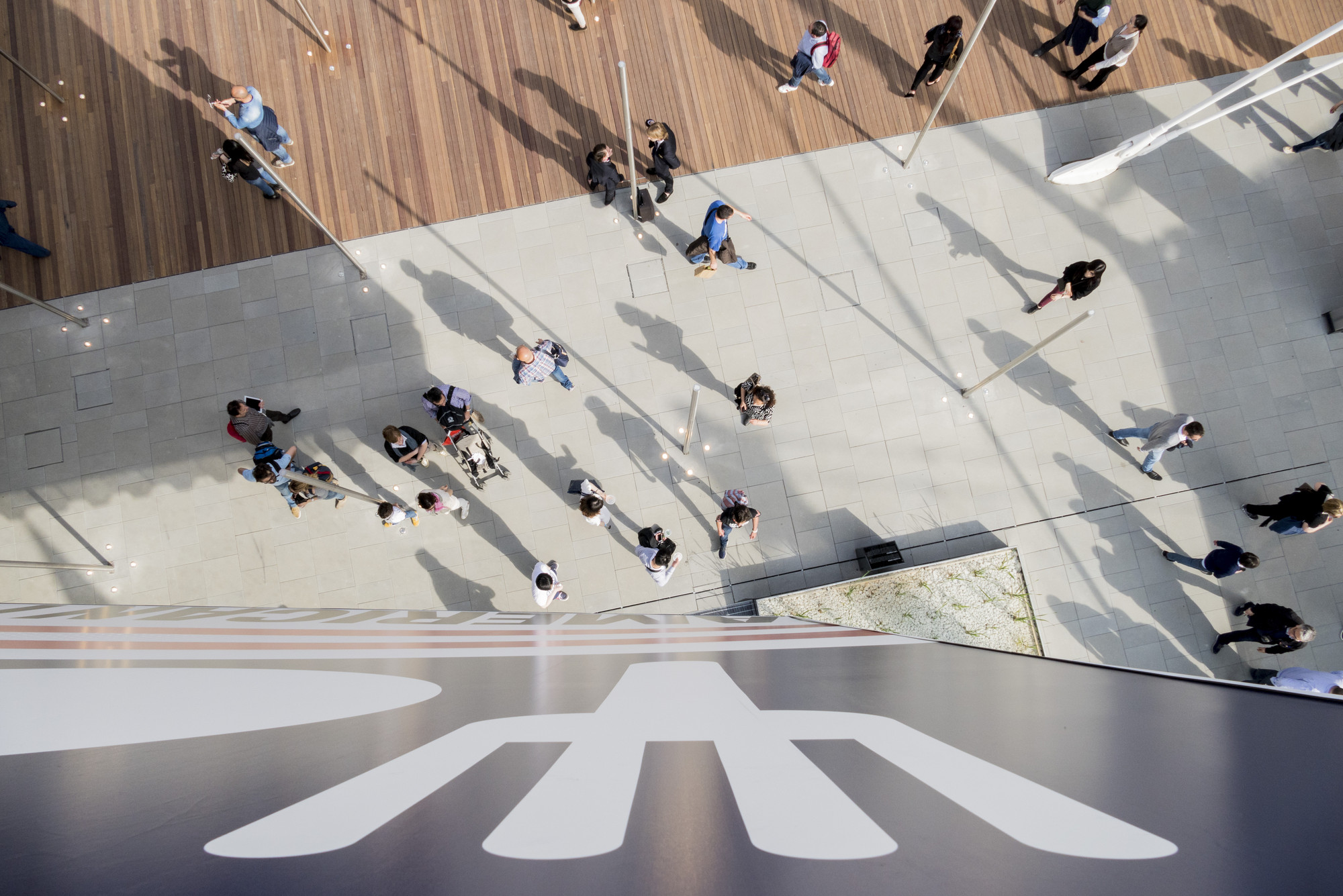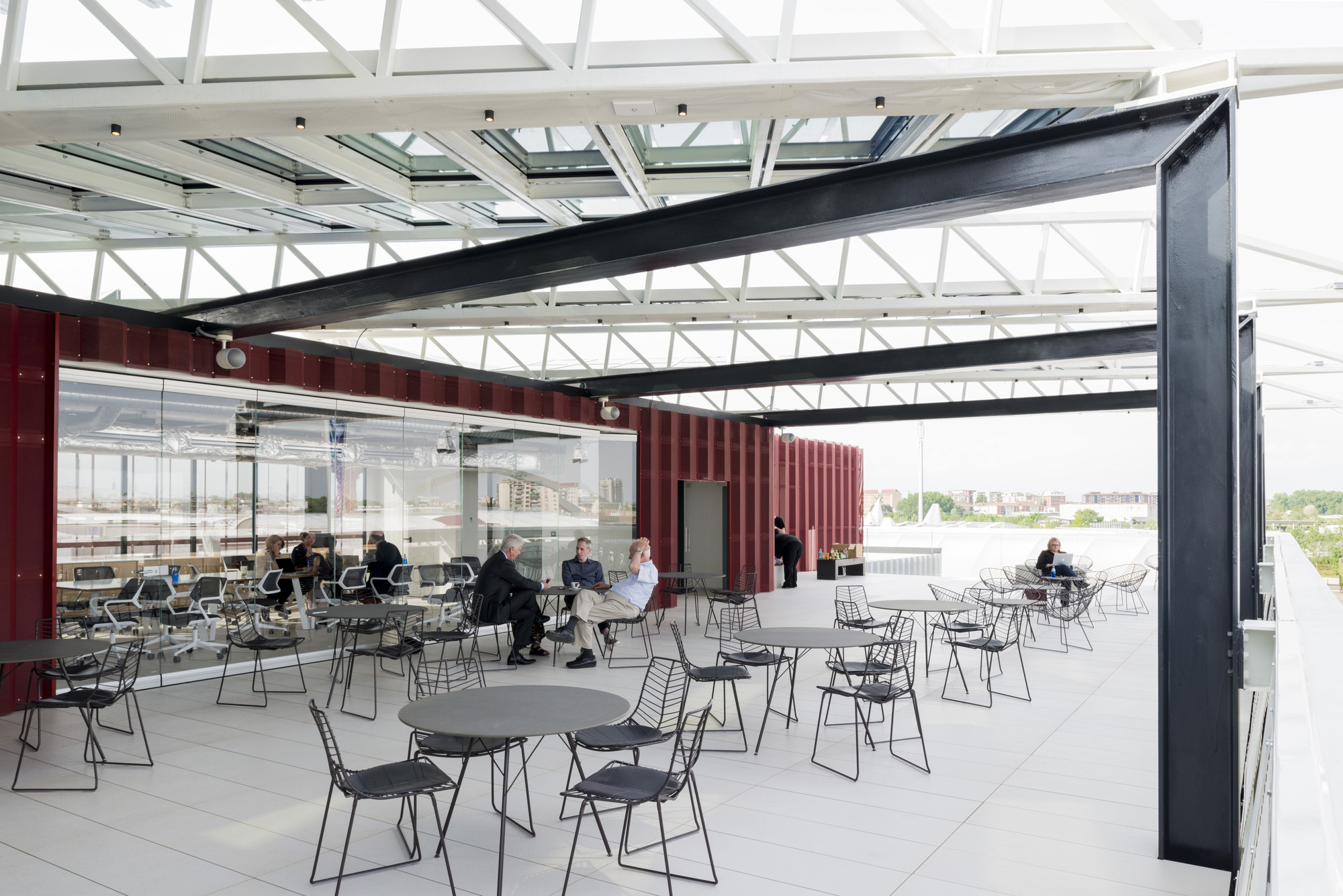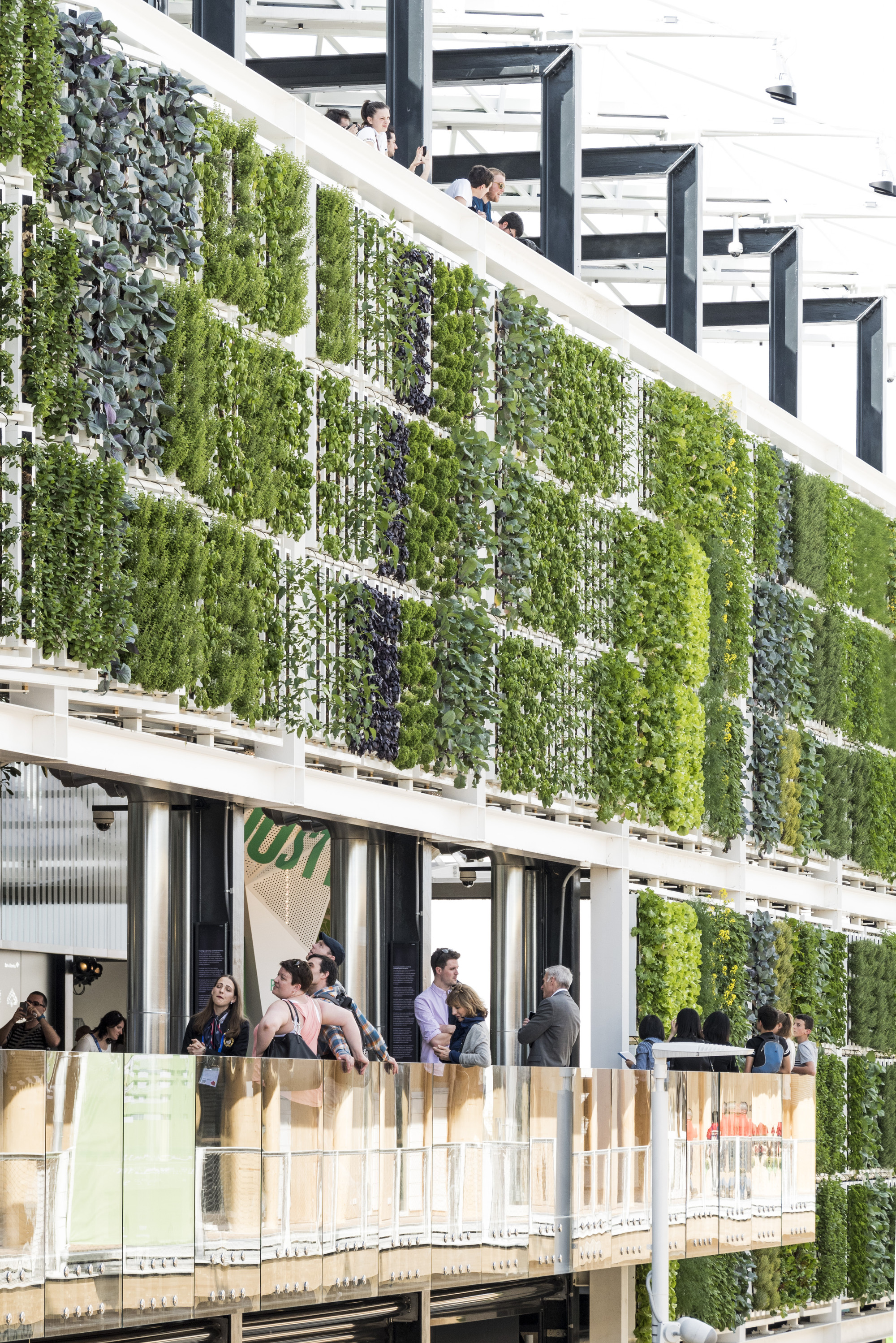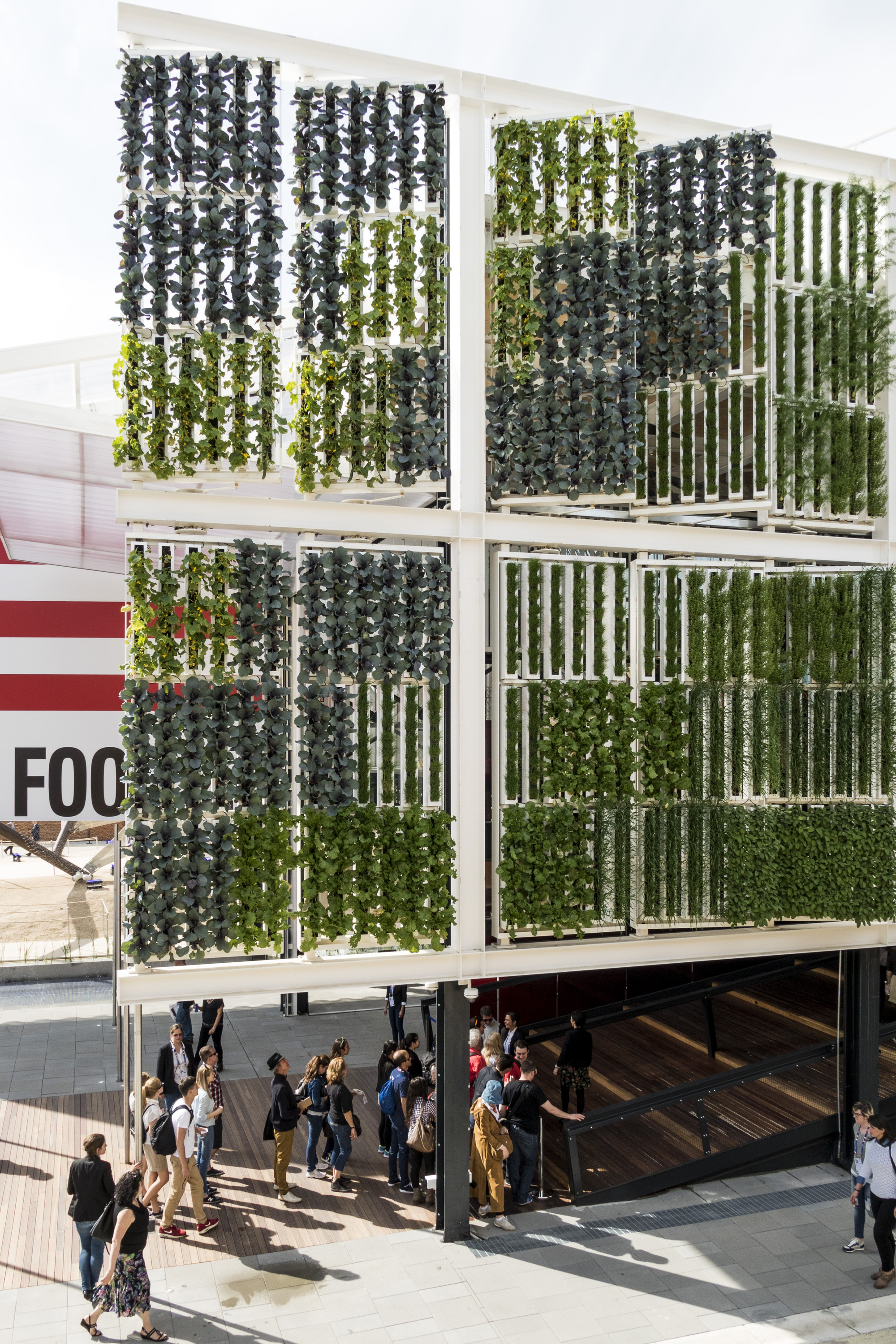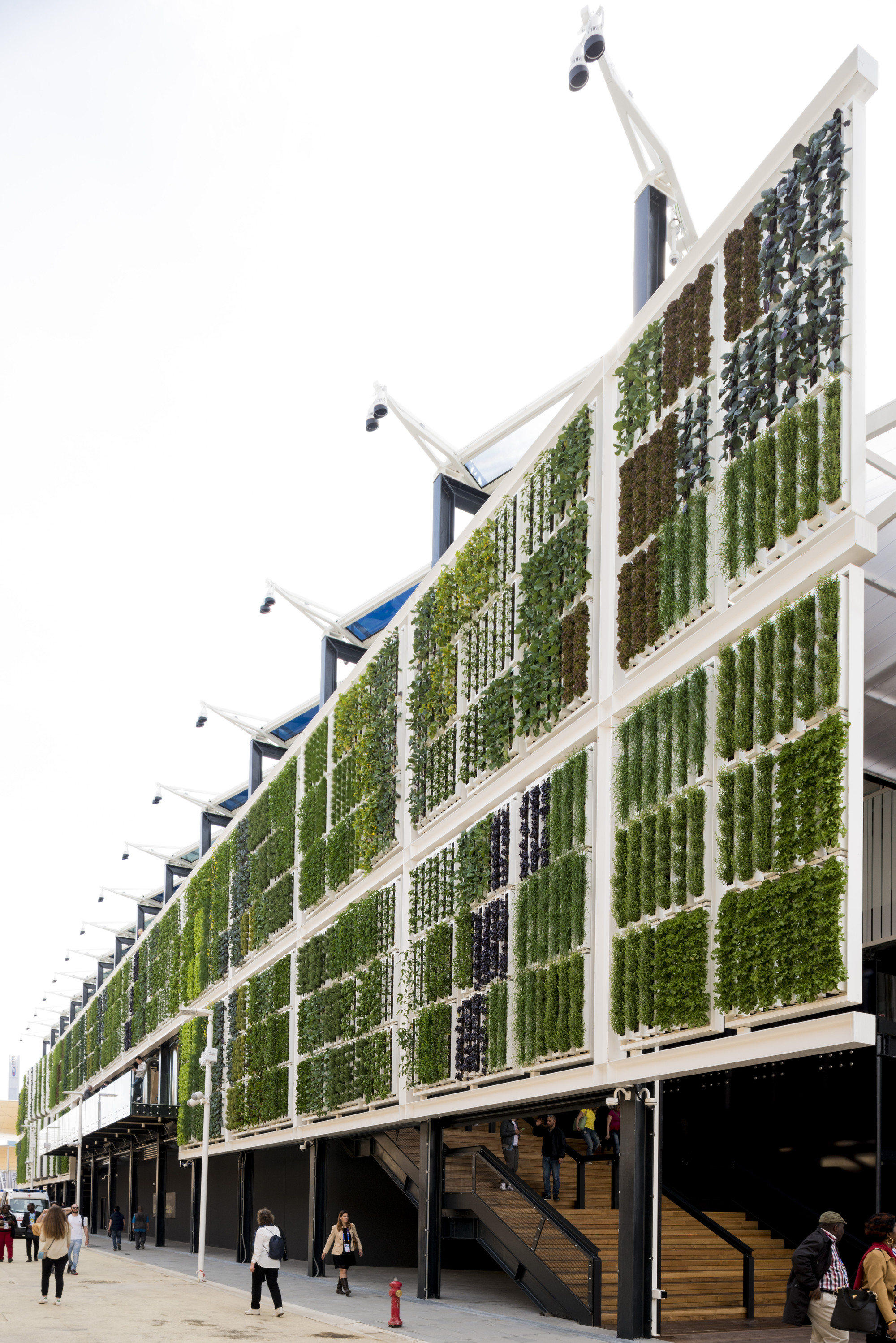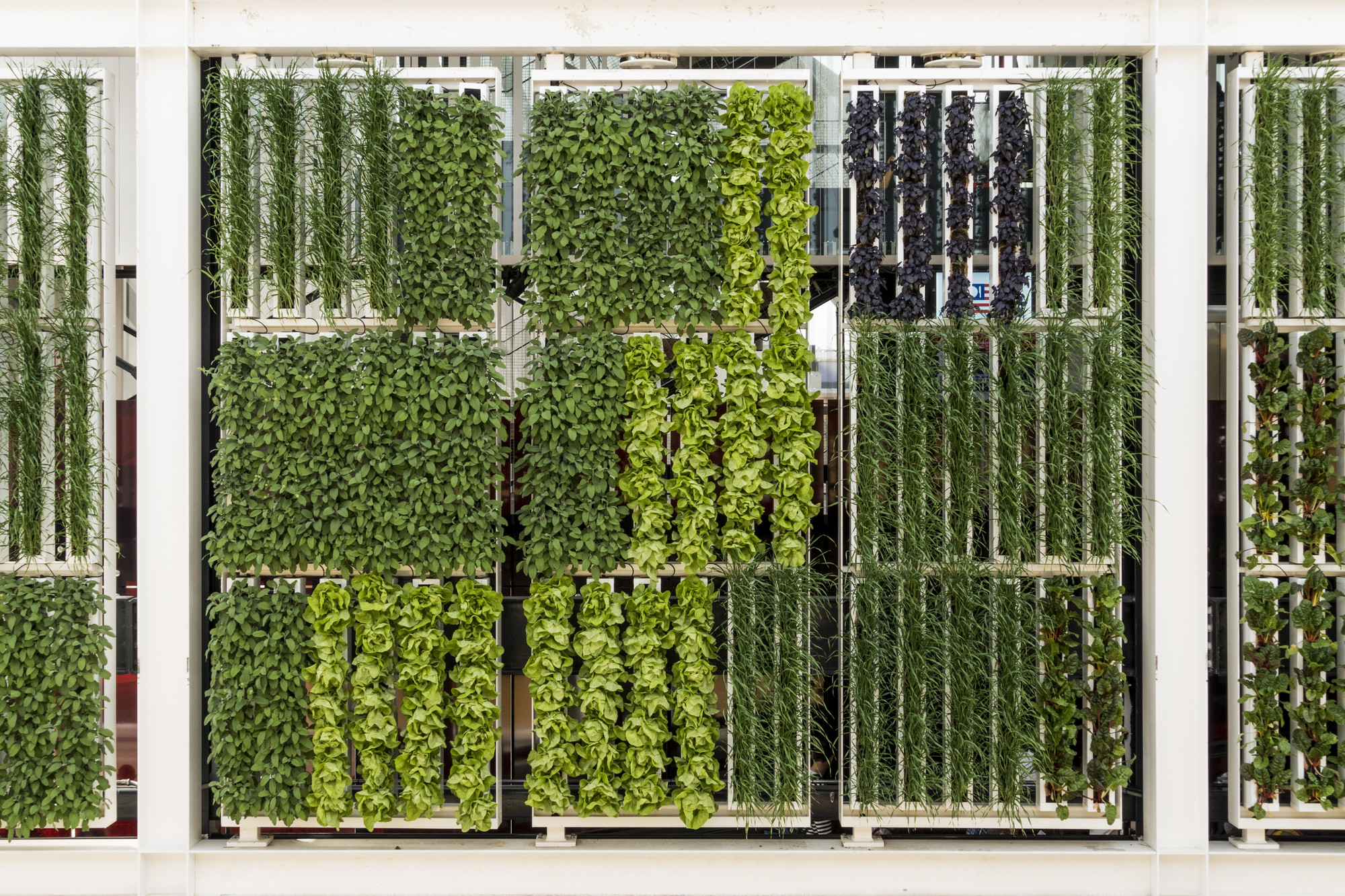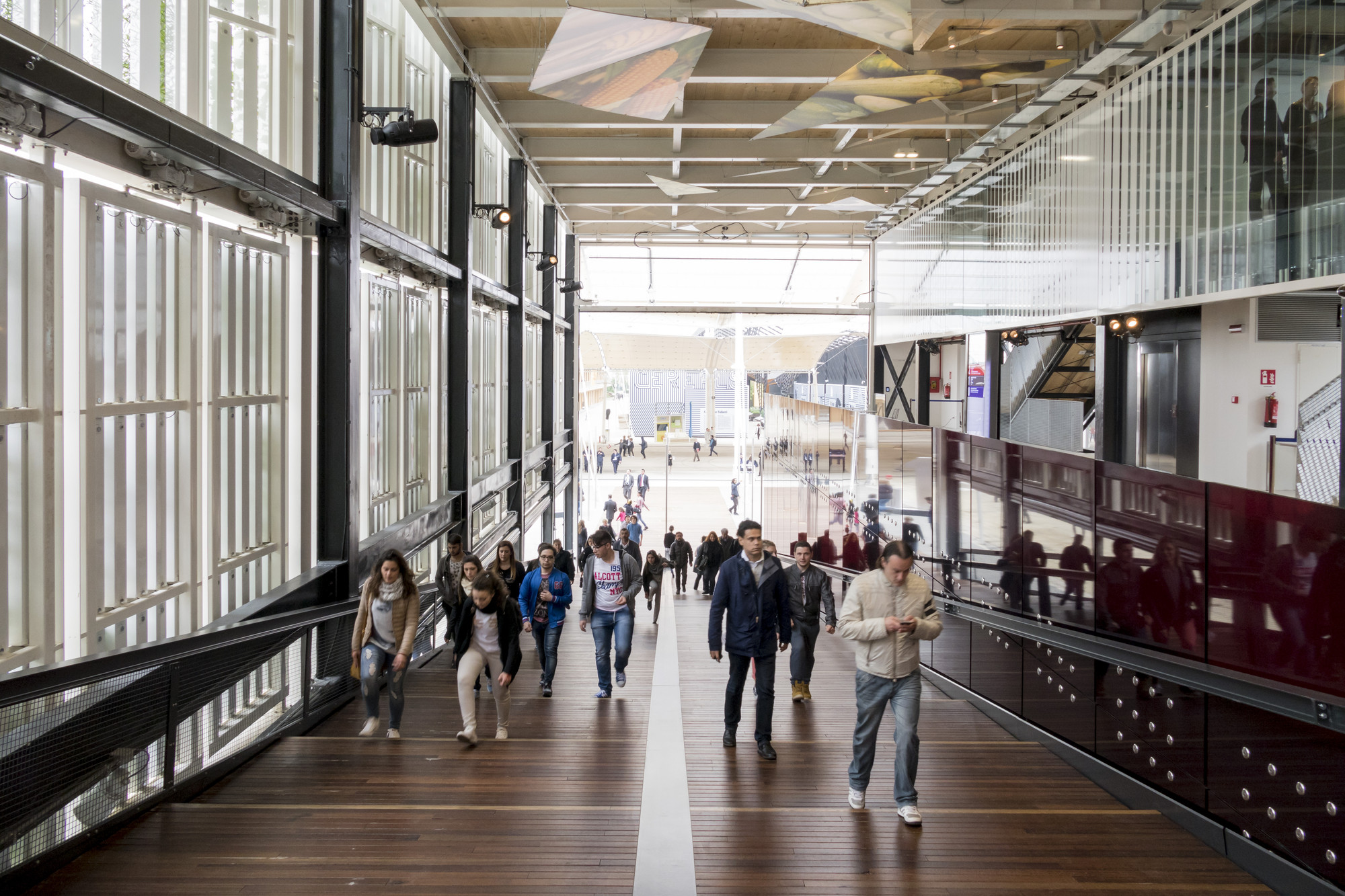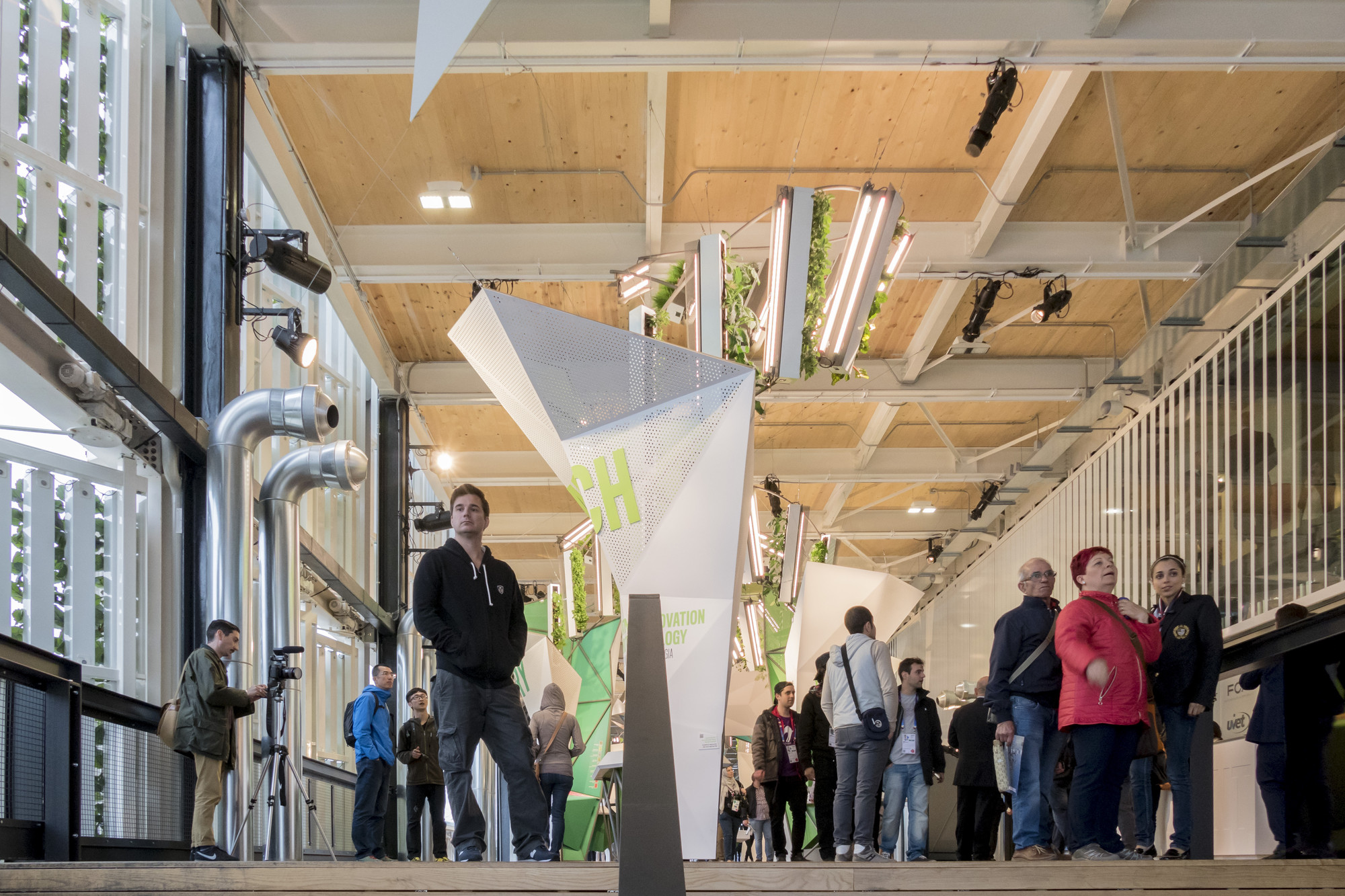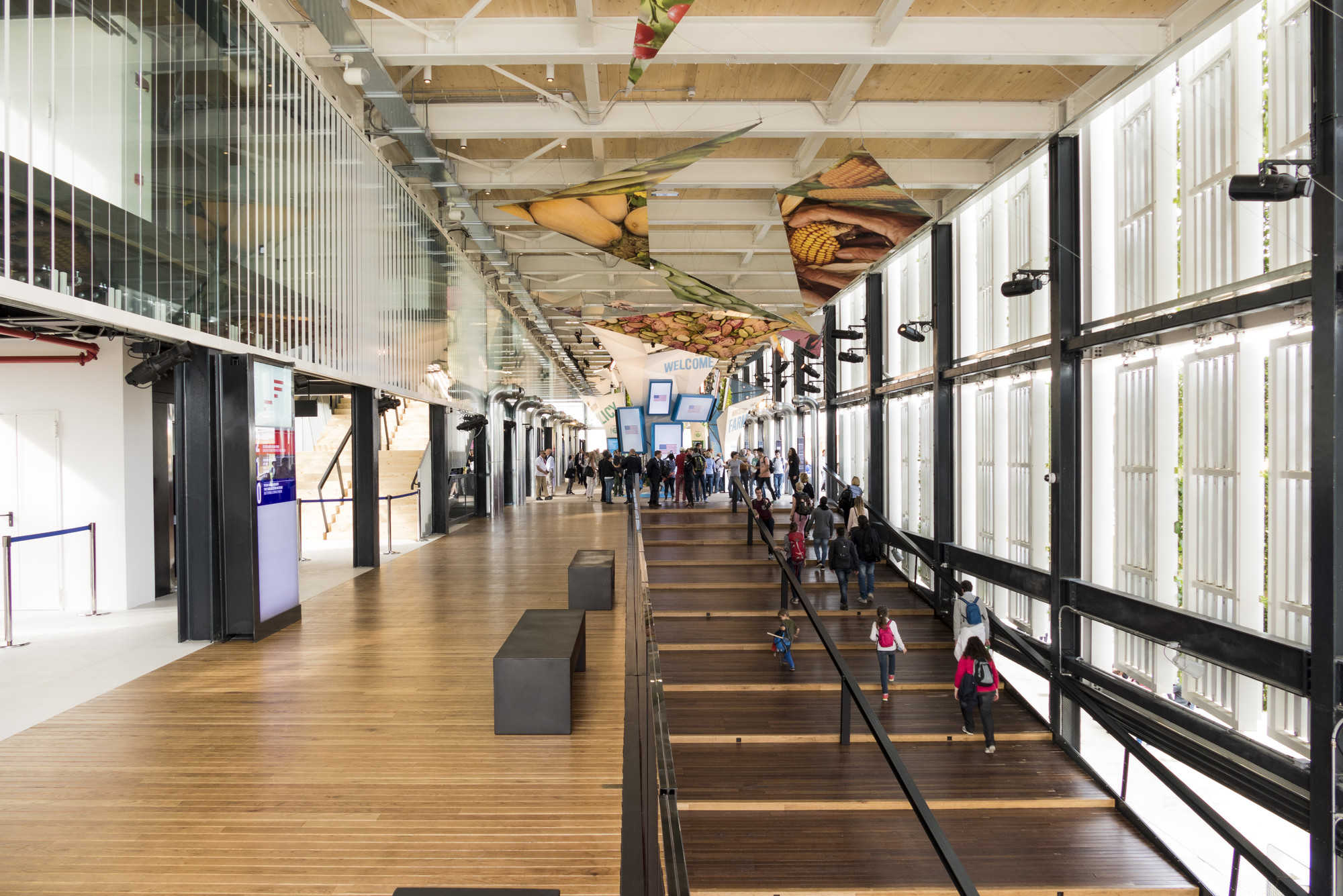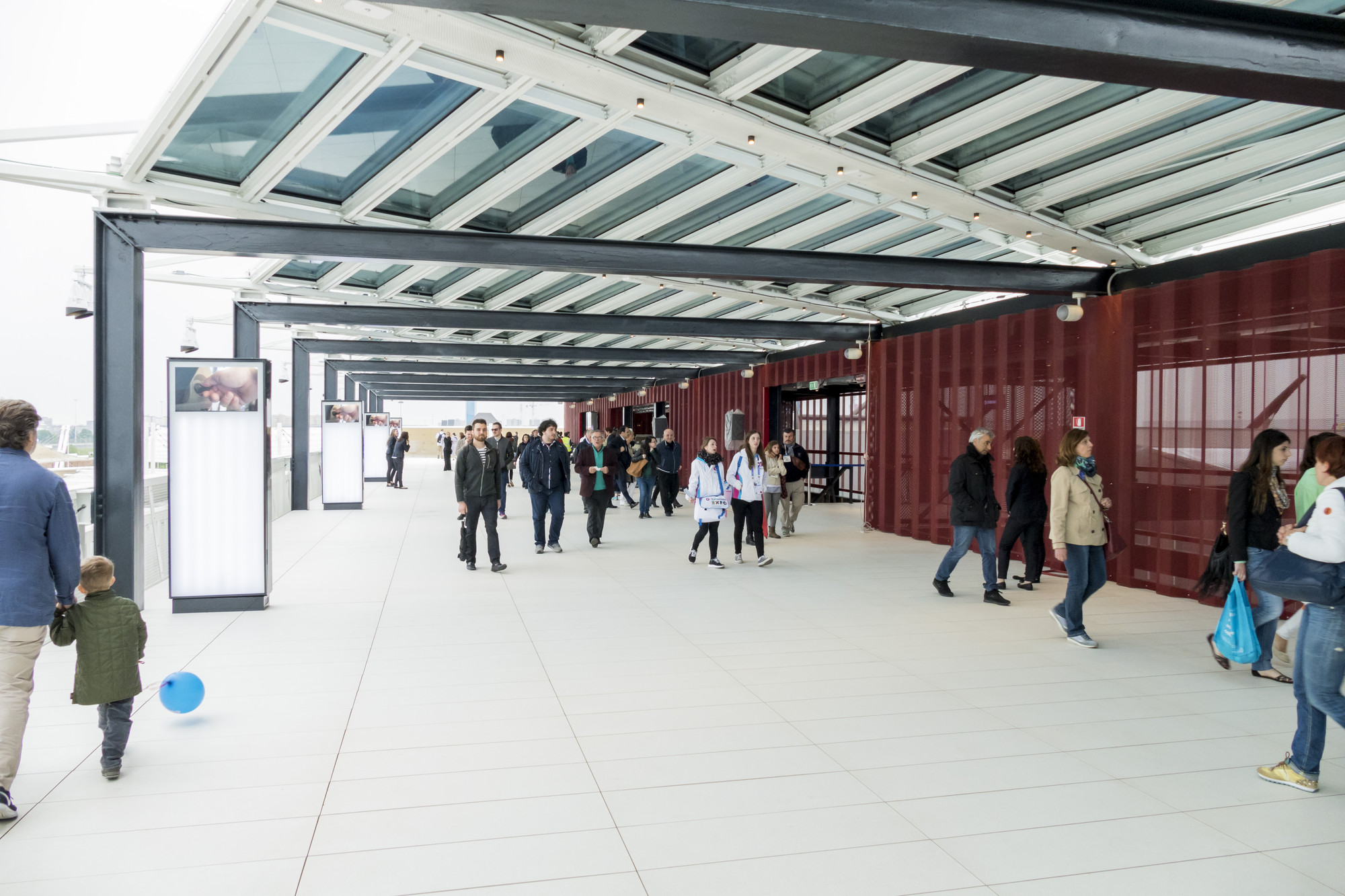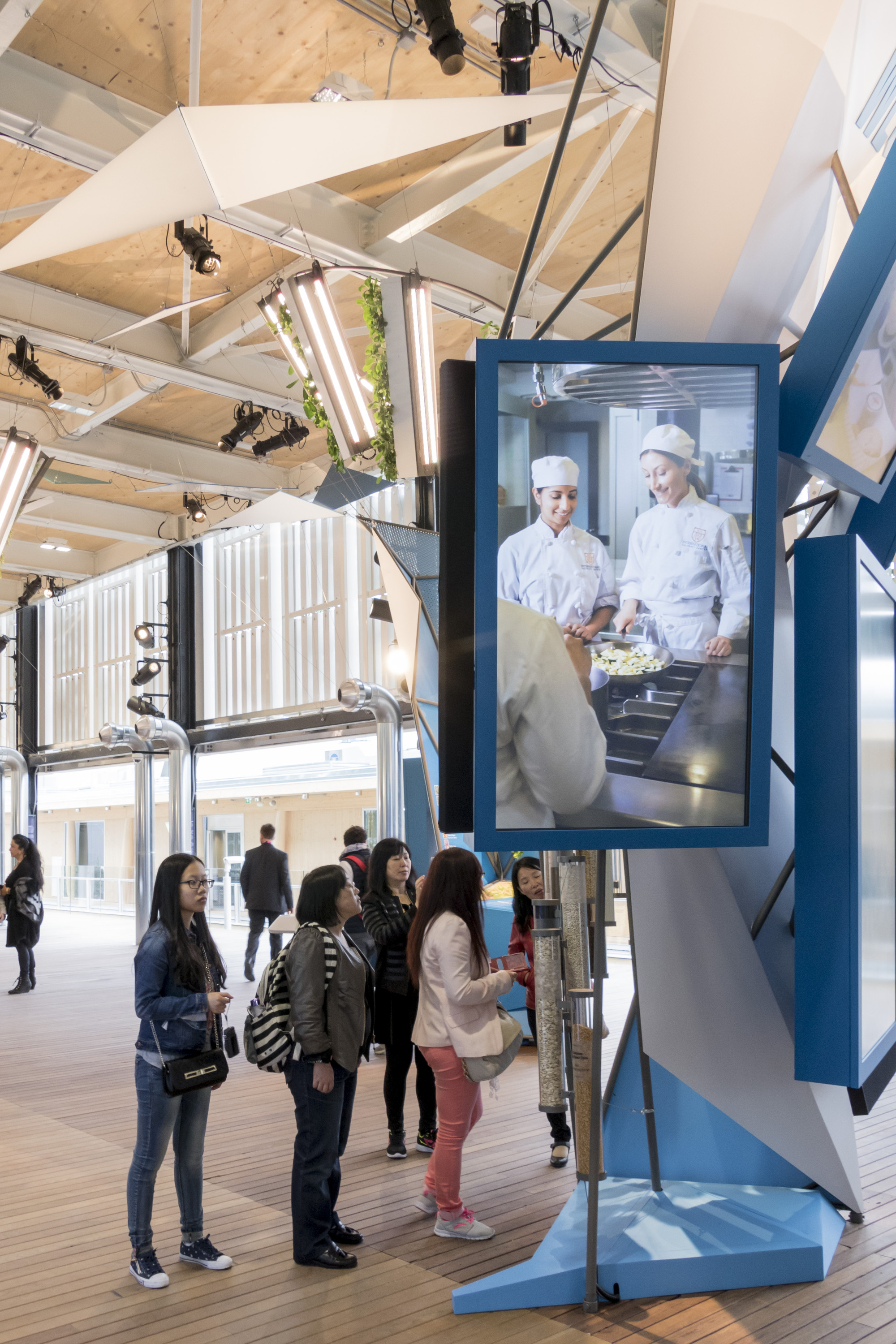 Photo credit: Saverio Lombardi Vallauri