Egg Mobile Home, the egg-shaped mobile home it has been modified: 2010-12-22 di
Without doubt one of the most interesting projects of the web, the mobile home shaped egg From Haifei, is a response to the soaring rental prices in Beijing. Haifei is a recent architecture graduate who has been designing and living in this temporary unit for the past two months.
The egg rests on the ground on wheels and is made up of a weave of bamboo sticks.
the outside is covered with a mosaic of small sacks containing seeds of grass which as it grows acts as an insulator. A solar panel facing south provides the energy needed for a lamp, during the day, natural light enters through an opening in the ceiling.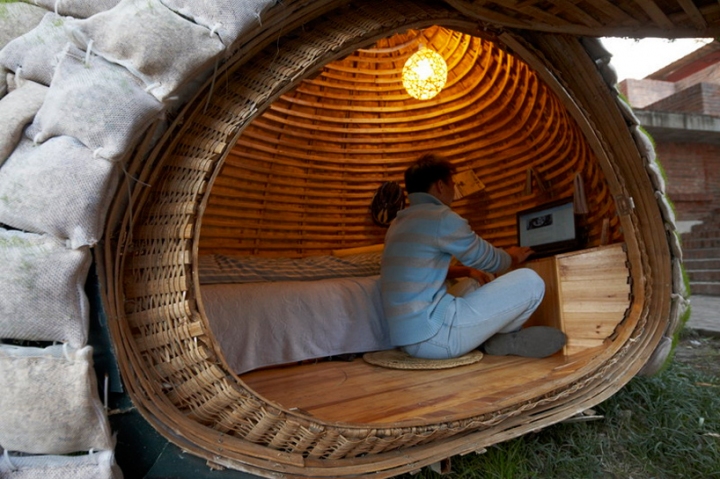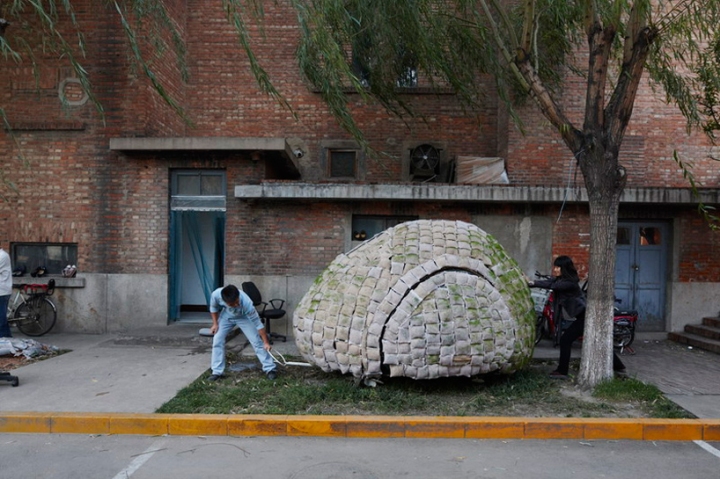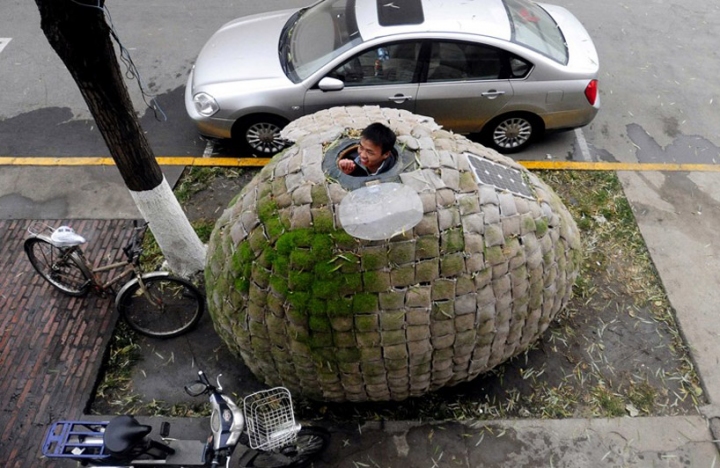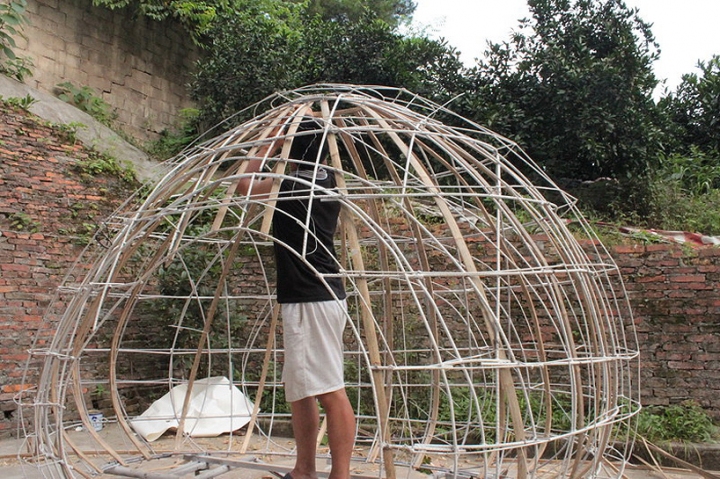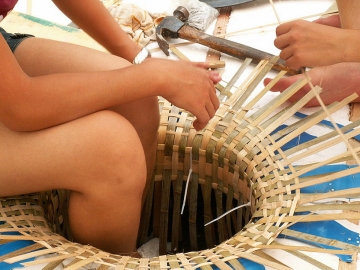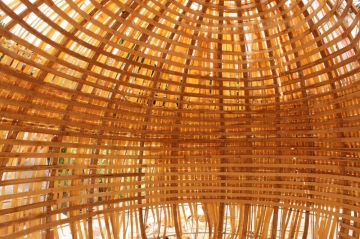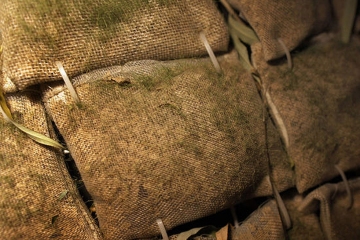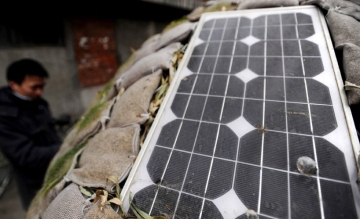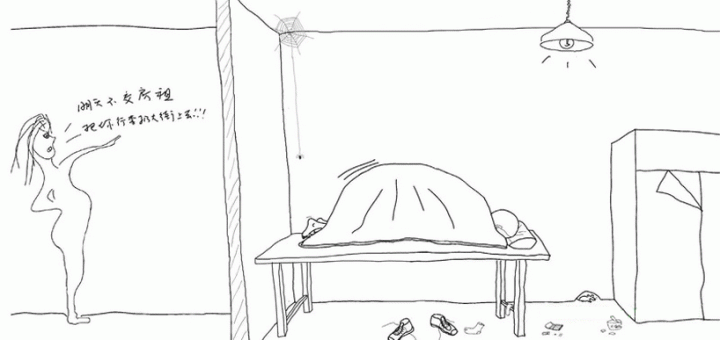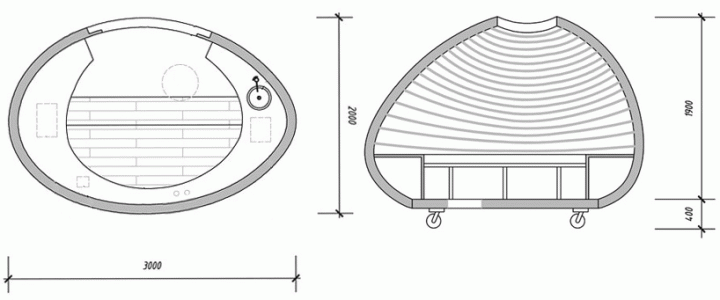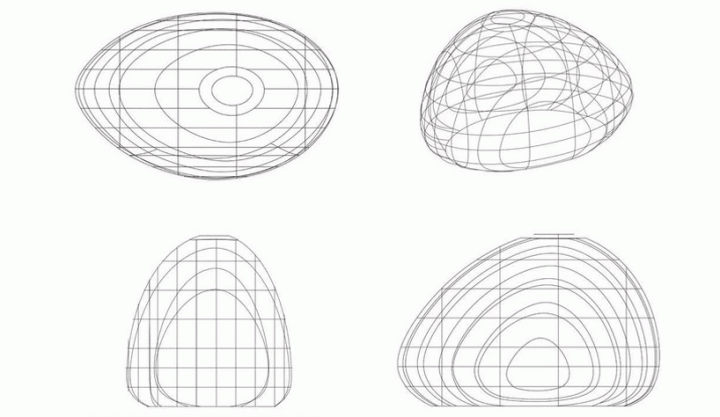 Street: designboom