Bolla shower head by Rubinetterie Stella. The shapes of glass for design relaxation it has been modified: 2022-04-24 di
The Nespoli - Novara studio signs the creative project that gave life to the latest, exclusive product presented at Cersaie 2019 by the Italian tapware par excellence.
A new star was born, ready to acquire a place of honor within the family of origin of high-profile made in Italy taps. It is called "Bolla", a glass shower head made with the free blow technique, conceived and designed by the creativity of architects Ambrogio Matteo Nespoli and Alberto Novara.
The result of careful craftsmanship, to which we owe the diversity of each single piece, each Bolla shower head is a unique and unrepeatable object, forged by the air in its magical contact with glass. Available in two sizes and in various finishes - transparent, gold, silver, pink gold, black, iridescent, white - it can be installed individually or in groups of two or three at different heights, depending on the most sophisticated furnishing needs. Created to be the protagonist, it was in fact designed to enrich the luxurious bathrooms of hotels and prestigious homes that can enhance their shape, volume and precious details.
The Bolla shower head combines quality, exclusivity and accuracy of execution, within a refined production project closely linked to tradition but with an eye towards the future. Expression of the values ​​that the brand has always embodied, it is an artifact that fits fully into the Rubinetterie Stella collection, characterized by iconic and exclusive items, with a recognizable and timeless style.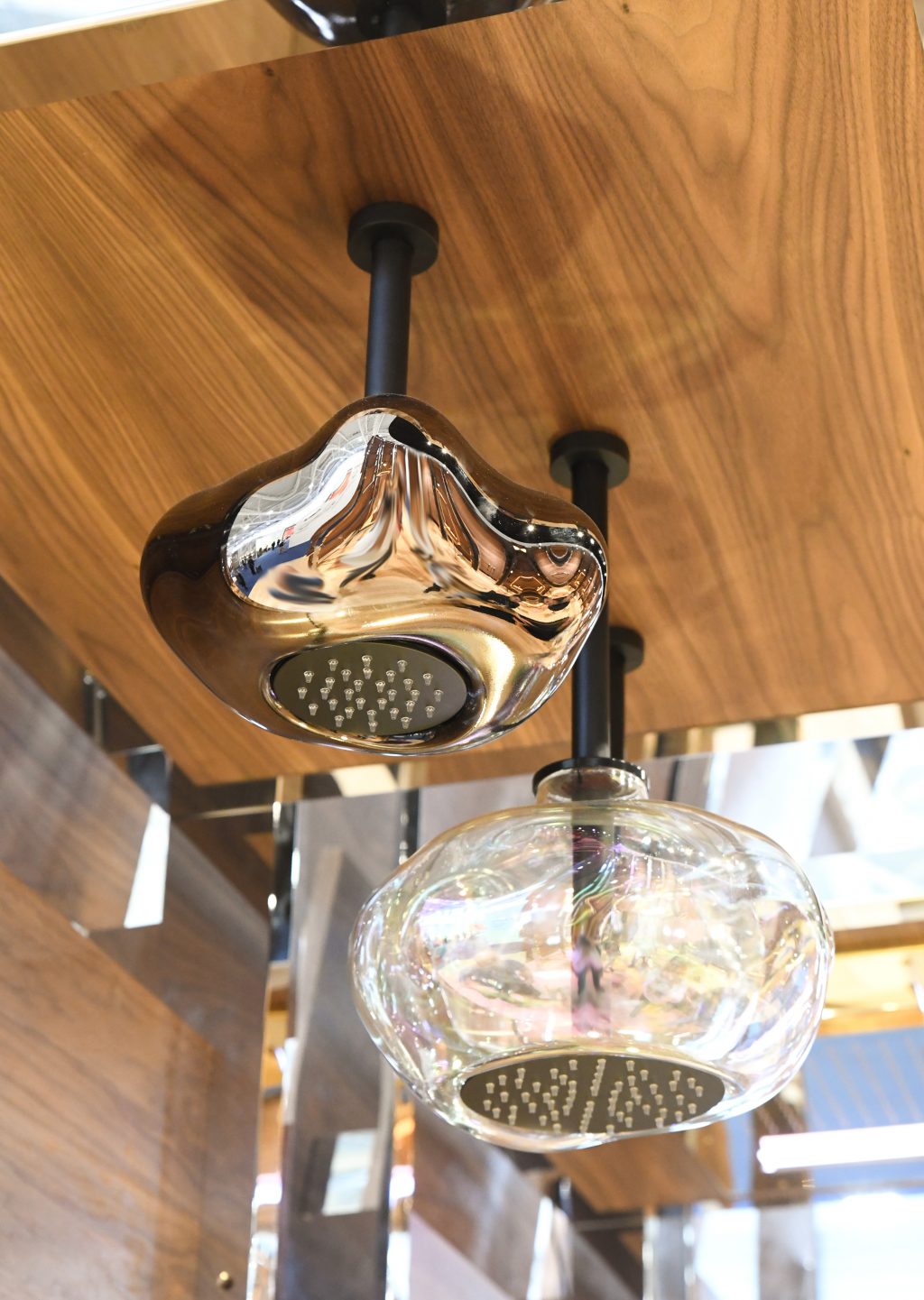 www.rubinetteriestella.it