The new Cold Control System it has been modified: 2021-07-02 di
A quality raw material is indispensable to serve a quality course. In this sense, it is inevitable that the preservation phase of food acquires an essential value in the general act of cooking, even and especially if designed in relation to fundamental issues such as hygiene and safety.
Abimis on the occasion of Salone del Mobile 2018 deals with the important phase of conservation and presents the Cold Control System, a technological program of fully customizable refrigerated columns for finishing, size and configuration, made unique by an easily accessible external panel, which allows to modulate the temperature of the various compartments and monitor their status at any time.
Thanks to the Cold Control System, which exploits the technologies of the great catering industry, Abimis continues in its intent to bring the world of professional cooking closer to home use, to make the daily ritual of cooking even within the walls of your own home unique, with the best and most reliable tools.
The appearance, simple and with soft lines, and the material, stainless steel AISI 304, remain the same as the Abimis kitchens. Even the approach to hygiene remains typical of Abimis, designed to meet the highest standards: flush doors and radiused doors, without sharp corners, prevent dirt from nesting and facilitate cleaning operations.
The Cold Control System it is divided into several cells, separated from each other and at different temperatures, destined for conservation with wisdom and organization: meat and fish, for example, are divided by fruit, vegetables, milk, etc. to prevent contamination. All the shelves of the system, then, are extractable to ensure maximum accessibility and a better organization of space. Finally, an internal ventilation system guarantees the same temperature at any point in the cell.
The Abimis Cold Control System also adopts the Gastronorm system, which provides standard dimensions for the containers, trays and other tools used in the catering world, optimizing the arrangement of the rooms and the usability of all the various foodstuffs and tools. work.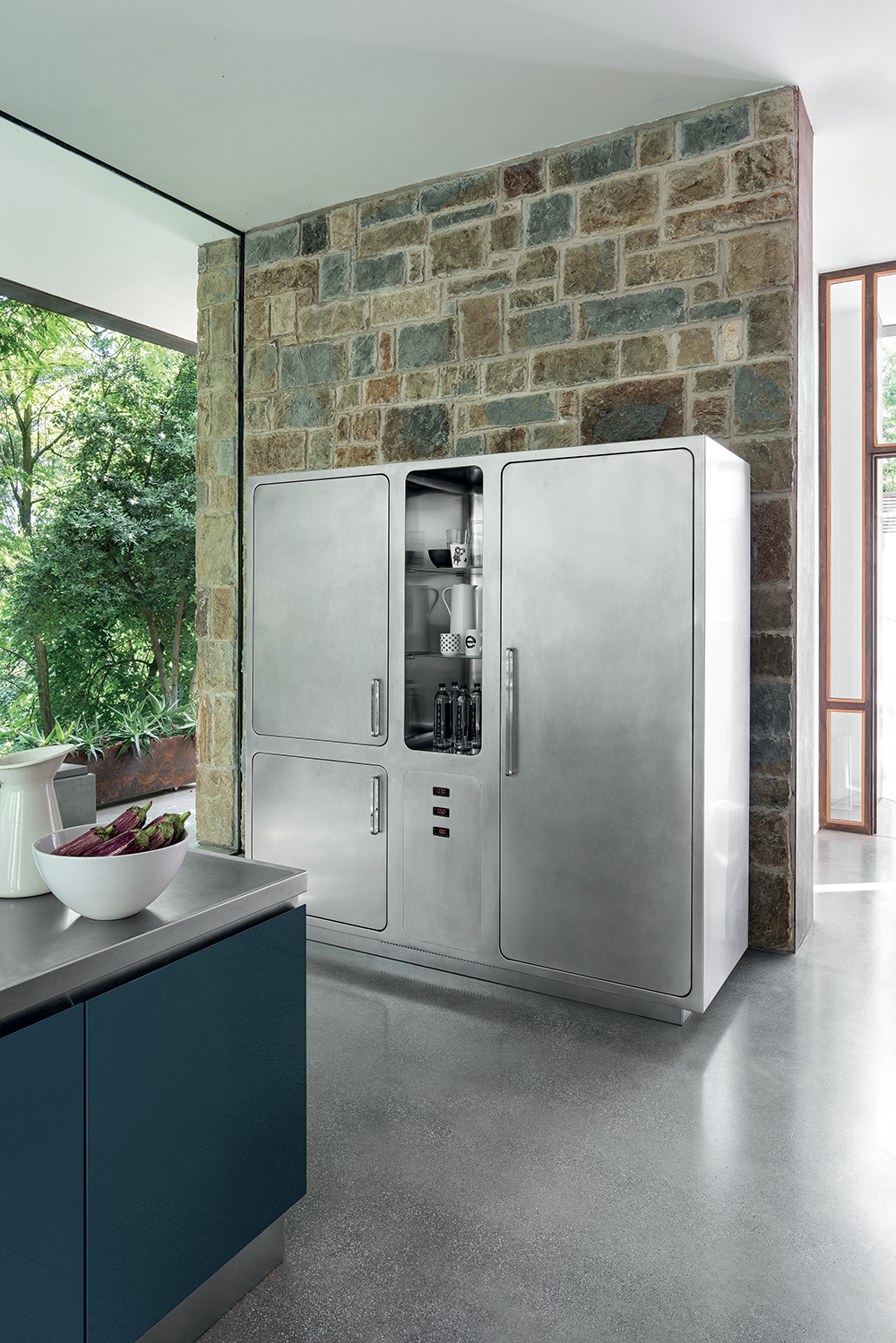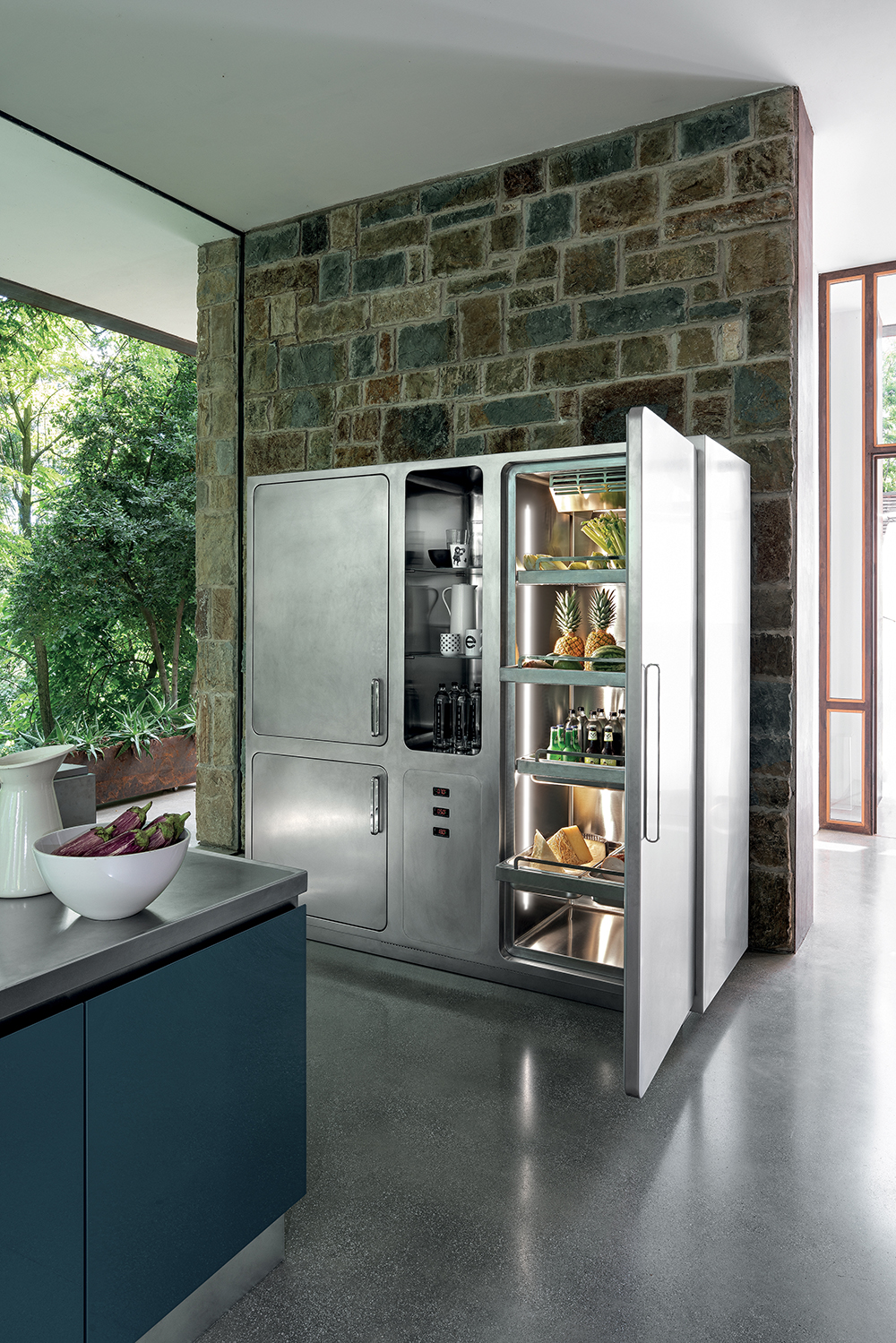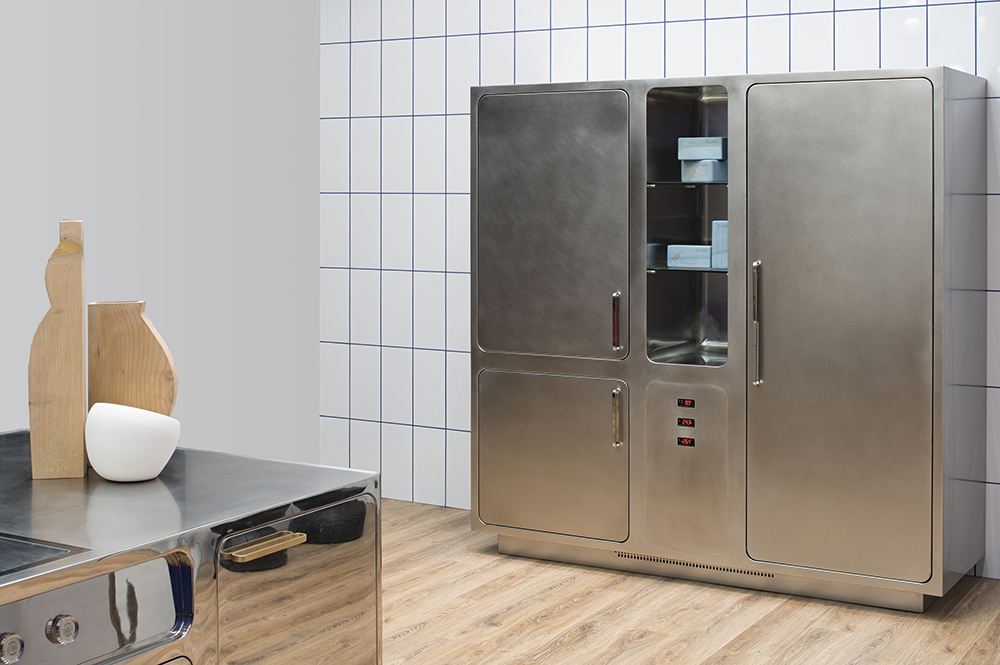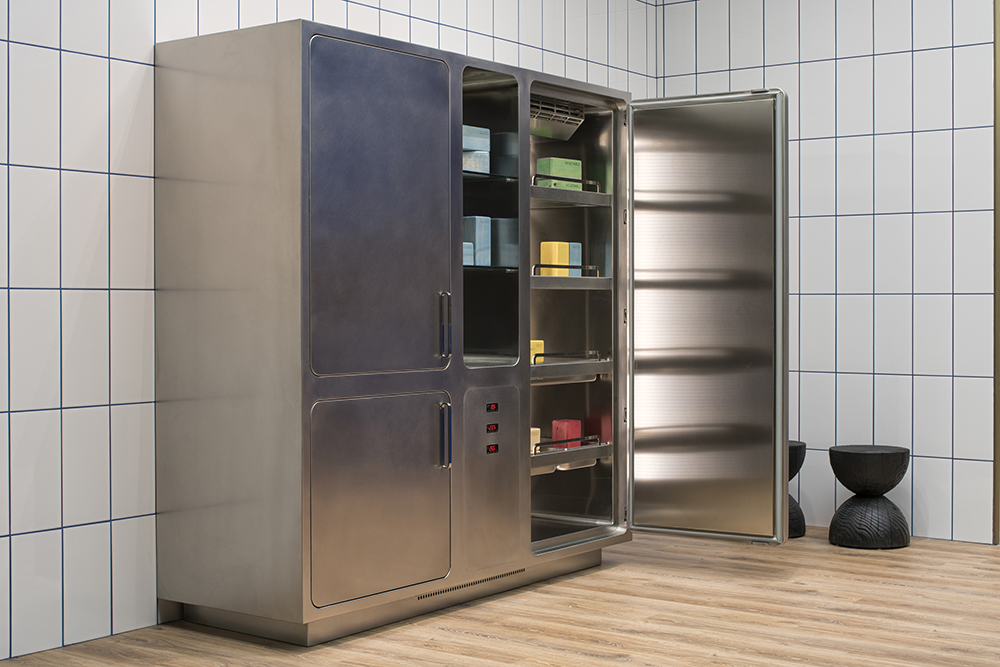 TECHNICAL FEATURES
• Industrial features and rooms at different temperatures
• Total customization for finishes, dimensions and configuration
• Completely in AISI 304 stainless steel, inside and outside, for resistance and hygiene
• Doors complanari to the structure and rounded corners, to prevent dirt from nesting and facilitate cleaning
• Maximum hygiene
• Internal ventilation system
• Compatibility with the Gastronorm system
• Removable internal compartments
• Minimum and maximum temperature of the fridge: -2 ° C + 8 ° C
• Minimum and maximum freezer temperature: -20 ° C -18 ° C