OMBG rim-mounted thermostatic bath mixer. Versatility and precision it has been modified: 2022-07-20 di
An evergreen solution from the OMBG bathtub mixer catalog.
The bathroom is the room in the house that is becoming increasingly central. It must be practical, first of all, well organized and aesthetically pleasing. The choice of taps must respect these needs and OMBG's experience is a valid ally thanks to the many solutions proposed. Functional and comfortable, the thermostatic mixer combines mechanical precision and stylistic elegance, for example in bathtub configurations.
The relaxation of a regenerating bath, with the right water temperature, is ensured by the OMBG tub edge thermostatic mixer. Equipped with a two-way diverter, with integrated closure, it contains in its clean and well-defined lines small mechanical jewels entirely made in Italy able to make the difference: the thermostatic cartridges produced in Bolzano Novarese, reliable and long-lasting.
Models with round or square knobs are also available, depending on whether you prefer a soft and sinuous style, or geometric and square, to be freely combined with the design of your bathtub.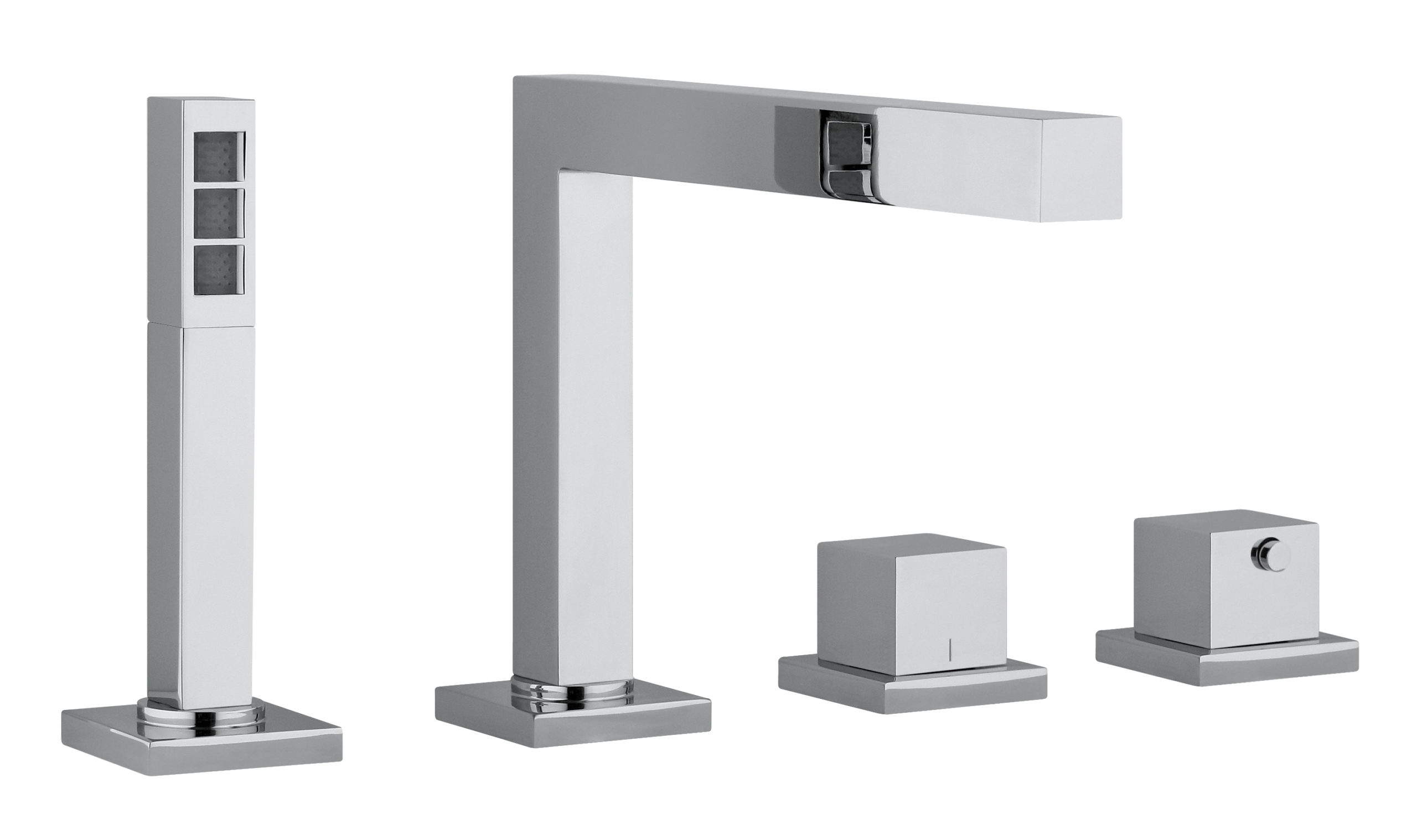 www.ombg.net