2022 profitable for Manital: three new handles, an international award and a new art direction. it has been modified: 2022-11-10 di
Gemmy, Natty and Pipe are the three handles that Manital presented in 2022, a very profitable year for the company that began with the assignment of art direction to Mario Mazzer, Giovanni Crosera and Giulia Mazzer.
And it is precisely from the creativity of Mario Mazzer and Giovanni Crosera that the new models were born, each with its specific technical and aesthetic characteristics, designed for the contract, residential and hotel sector; ergonomic, contemporary handles able to furnish rooms with elegance and character.
Gemmy (winner of the "DNA Paris Design Awards 2022"), with curved and slightly rounded lines, and Natty, with a solid aesthetic, present a technical solution that combines the rosette with the handle, creating a single body between the two elements. Through this integration, simple only in appearance, Manital expresses its gaze always turned to new solutions, giving life to a system that gives the models formal continuity and soft connections.
From the curiosity to find creative stimuli in everyday objects, in this case the pipe, Pipe is born. A model with soft and tapered, sinuous and contemporary shapes for a timeless elegance.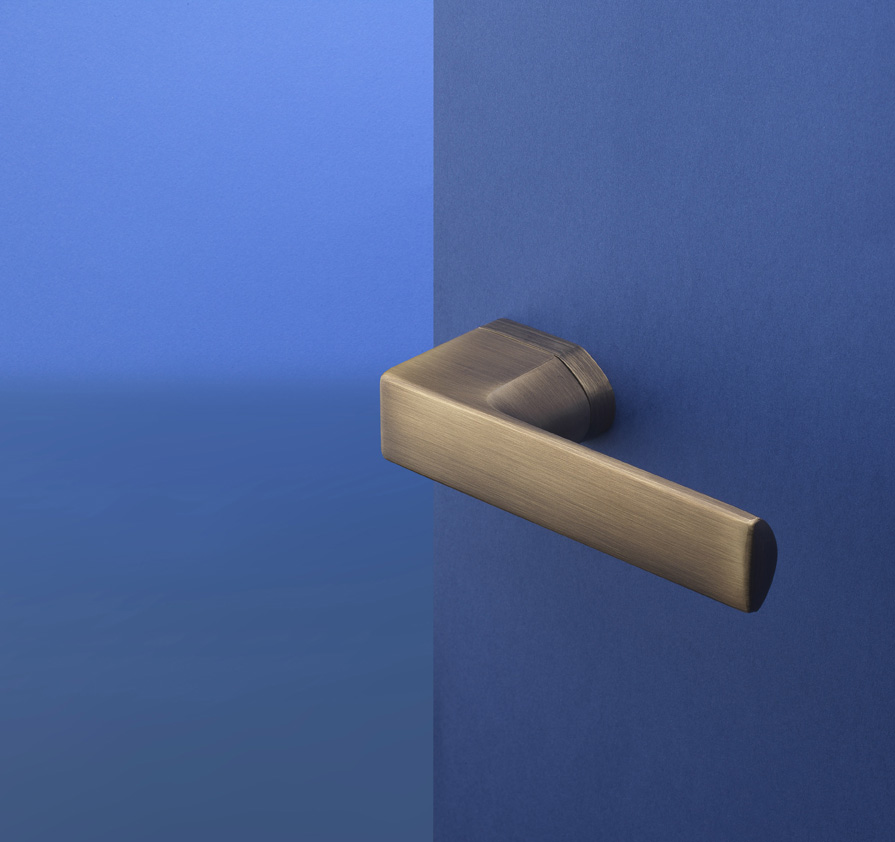 www.manital.com