Rexa presents Vision - a space for my body design Monica Graffeo it has been modified: 2022-11-02 di
The Vision collection, designed by Monica Graffeo, creative director and product designer of Rexa, inaugurates a completely innovative concept for the bathroom, proposing new user experiences in which functionality and sensoriality come together, creating a harmonious whole tailored to the person. .
"Vision recalls a totemic object where you can find harmony between body and mind, between the sensoriality of the materials and the practicality of the objects. This expresses Rexa's constantly evolving ability to constantly re-read the furniture concept, to transform it into an innovative and person-friendly furniture system ", says Marco Diana, Rexa's Sales Manager.
With its monolithic architectures with a scenographic effect that can be created by choosing from multiple sizes and a rich range of finishes and materials (including stoneware, wood, Fenix®, Eco.malta and Corian®), Vision was born from the idea of ​​transforming the wall into a vertical container of functions, integrating the washbasins, which become 'sources' designed to bring to light the world of water and its rituals, and hiding equipped and customizable technical compartments with accessories, trays, electrical sockets, hairdryer holders - to offer the maximum of functionality and flexibility with an essential and elegant aesthetic.
The washbasins are made with materials suitable for contact with water: the Rexa R&D team has in fact defined in detail aspects such as siphon inspection, impermeability of the materials and ease of use.
Through the sum of suspended modules sculpted with reduced depth (18 cm), Vision creates compositions that appear as containing volumes with a great visual impact that develop vertically, giving space to the surrounding environment. Columns, wall units, storage mirrors, flap doors that become shelves: all the elements of the collection are designed for infinite configurations, micro-architectures to design your own personal vision of the bathroom.
A complete program, designed to offer a completely revised bathroom experience. A project that perfectly marries Rexa's philosophy and his conception of this space of the house, intimate and sensorial, but at the same time functional and multi-purpose.
"The harmony with Rexa stems from the shared inclination to look beyond, while maintaining a strong sense of concreteness. This is how Vision was born: a project that thinks about reduced depth storage and develops with vertical proportions, incorporating the sink and leaving free space to better enjoy the environment and to find things right where we need them, not second or third. row, but everything in the foreground ". This is how Monica Graffeo describes the Vision collection, born from her design.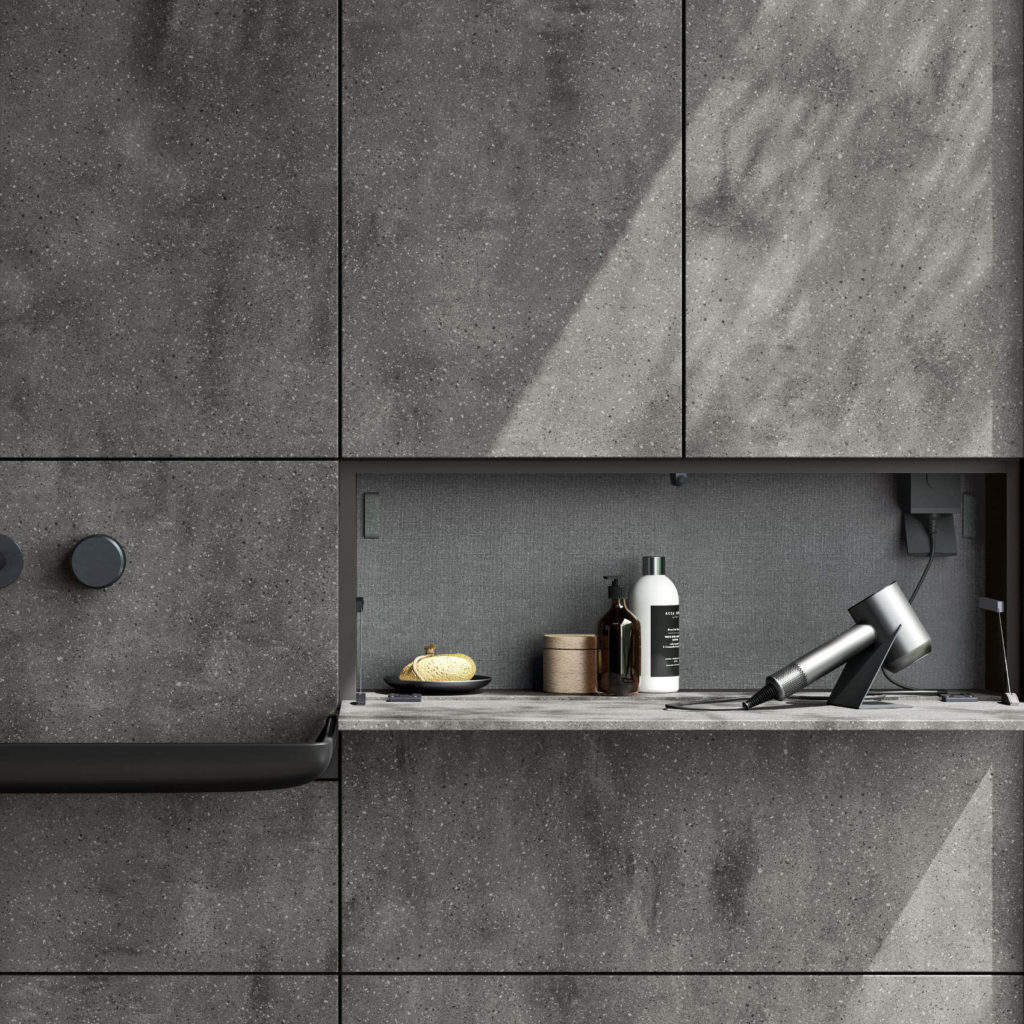 rexadesign.it