marchetti lighting, past and present innovations in 2012 it has been modified: 2012-03-28 di
Marchetti Lighting presents four new suspensions Avantgarde, Retrò, Essentia and Pura, innovative but with stylistic references aimed at the taste of the past, the result of collaboration with the architect and designer Roberto Giacomucci.
AVANTGARDE The purity of milky white, the uniqueness of the shape and the magical light effect give this suspension a personal and absolutely "avant-garde" imprint! it is a real design object able to furnish an environment. The classic shapes transpire in the movements and lines but have been well hidden by the modernity of the color and lacquered finishes.Available in two sizes: diameter 70 with 5 lights and diameter 110 with 10 lights.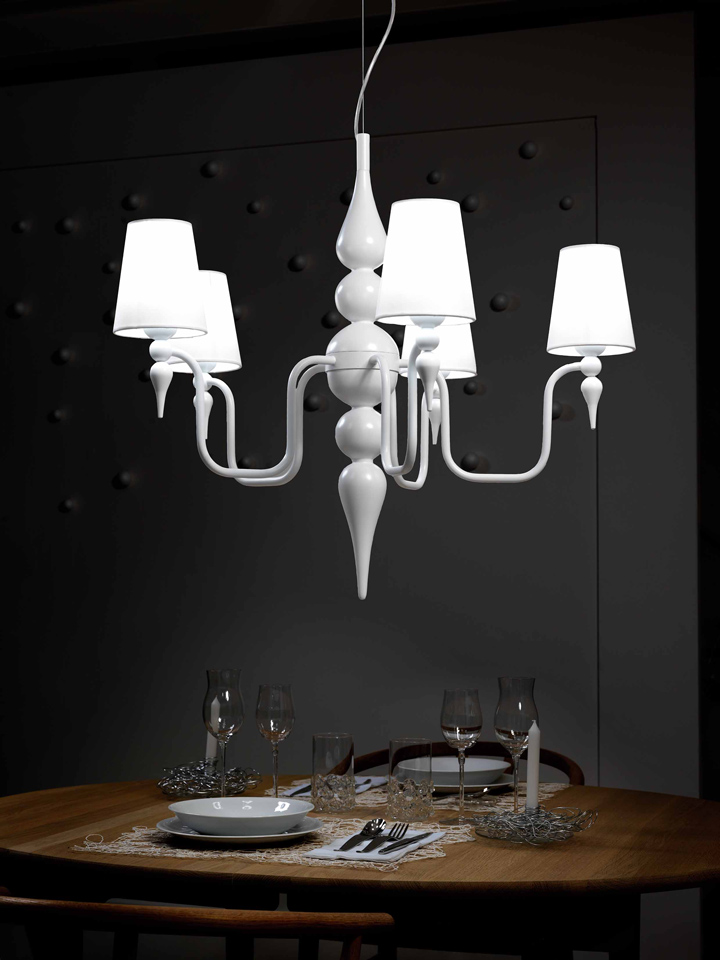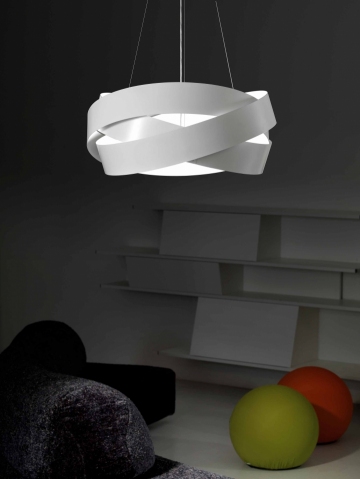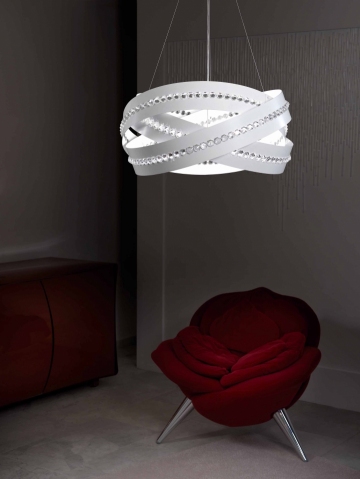 PURE Pure as the soft colors, such as enveloping lines, like the simplicity of the forms. A modern suspension but at the same time can literally be molded in any context. Pura has a minimal look but can also be of value and impact. In fact, in addition to white milk, it is available in three elegant finishes: white, gold leaf and silver leaf.
ESSENTIA Essentia is the most "lively and captivating" evolution of the Pura suspension. The three finishes white, gold leaf and silver leaf are enriched and embellished with an elegant string of crystals which, through a harmonious game that runs through the bands of the lamp, gives the lamp a very high brightness.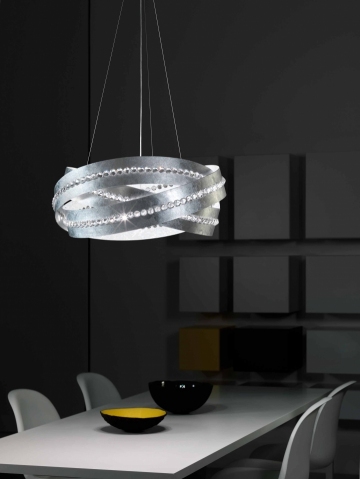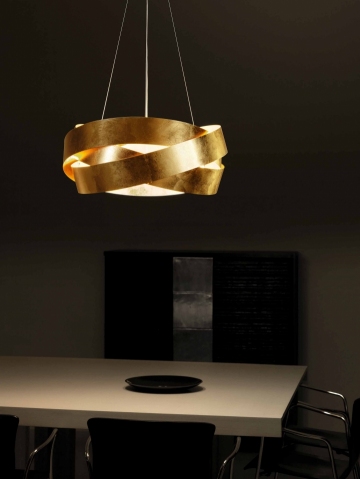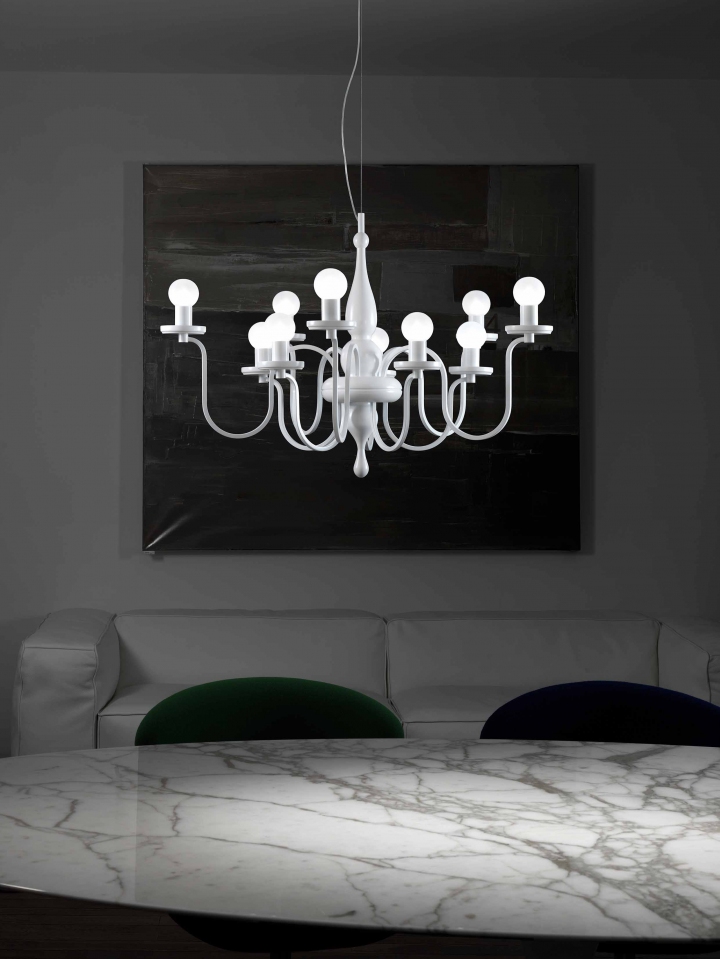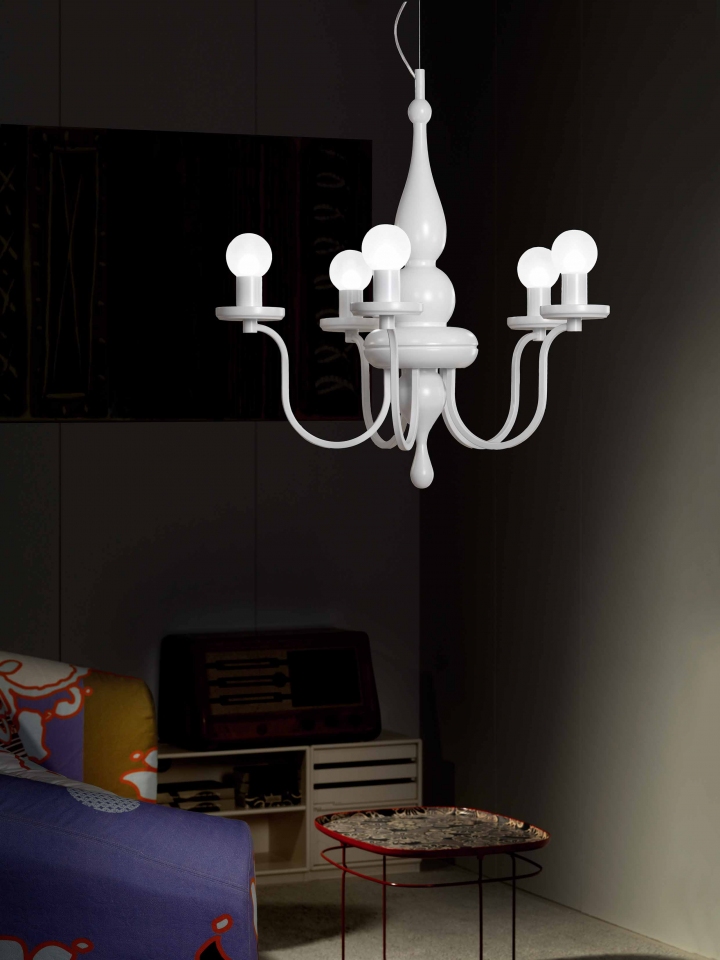 BACK' The Retrò suspension, just like its name, is definitely a lamp with an evident classicism. The sinuous and clean lines associated with the use of very modern spherical bulbs manage to play down this lamp, making it very current and modern. Available in white lacquered finish and in two sizes: diameter 70 with 5 lights and diameter 110 with 10 lights.