Ultraluce the Milan Design Week 2012 / ecology, eco-sustainability and energy saving it has been modified: 2012-03-28 di
The ecology, eco-sustainability and energy saving are by far the fixed points of the brand Ultraluce. All lamps Ultraluce perfectly combine aesthetics with ethics, thanks to a high power luminescence associated with a low energy consumption.
WASHI - Design Roberto Giacomucci
Washi is a collection of lamps and pendant made in support techno fabric, very light material that can be folded to infinity and allows a great amount of light filtering characterizing objects for his creased effect.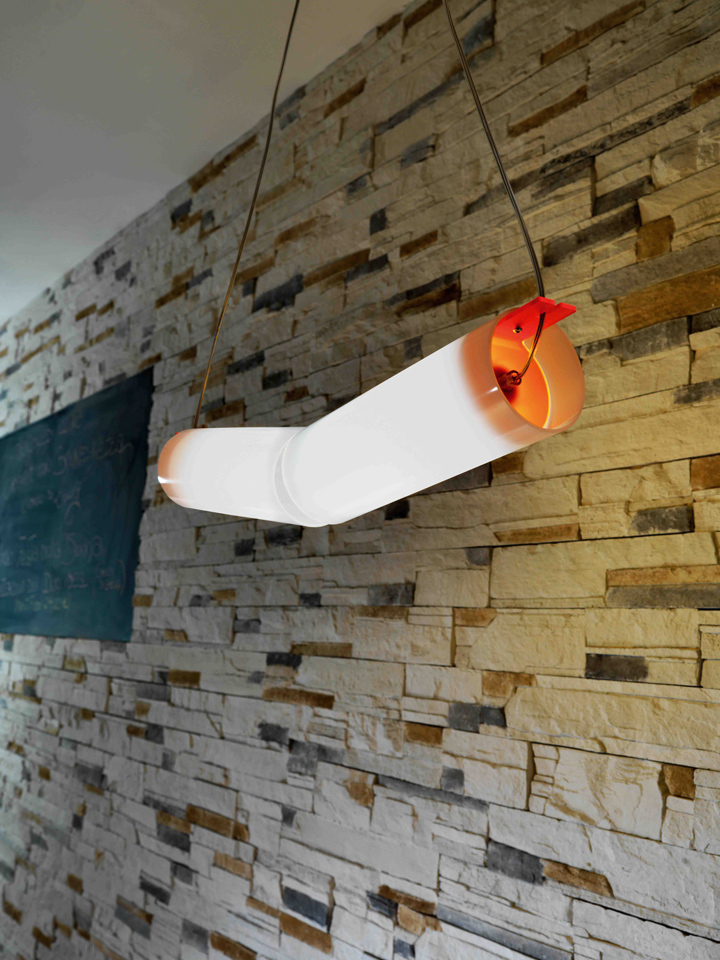 APEZZY - Design Roberto Giacomucci
Apezzy is a pendant lamp very ironic, whose characteristic is to have the appearance of a broken pipe that always seems to be about to fall at any moment ...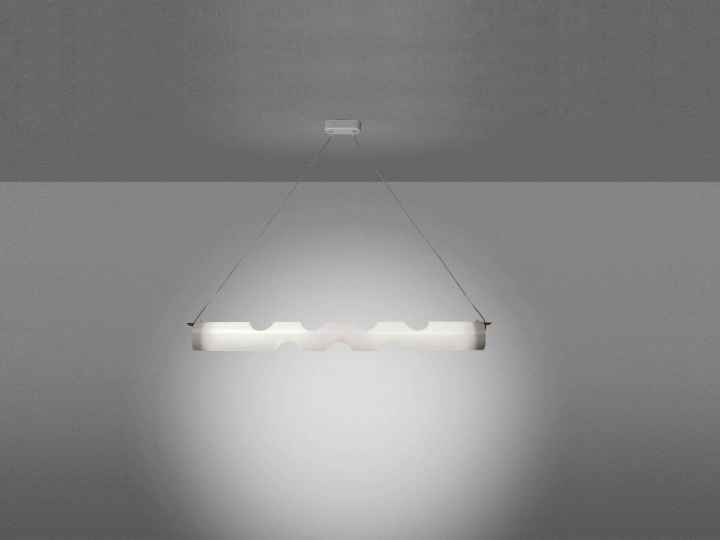 COIBUKY - Design Roberto Giacomucci
Coibuky is a lamp made of a PMMA extruded tube in white opal.
The particularity of this suspension is given by holes arranged neatly over the entire length able to create and project skilful lighting on walls and ceiling.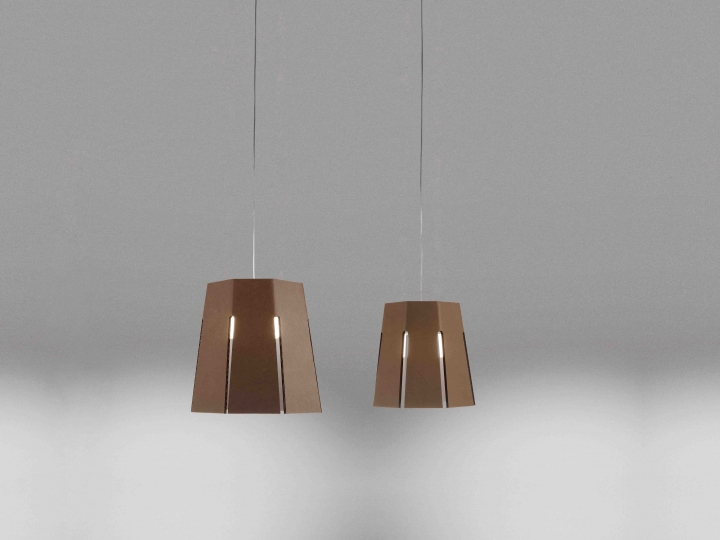 CARTOON - Design Roberto Giacomucci
Cartoon is a series of lamps designed ironic particolare.E 'made of cardboard fire retardant and comes with an octagonal shape that makes it ideal in environments living room and kitchen.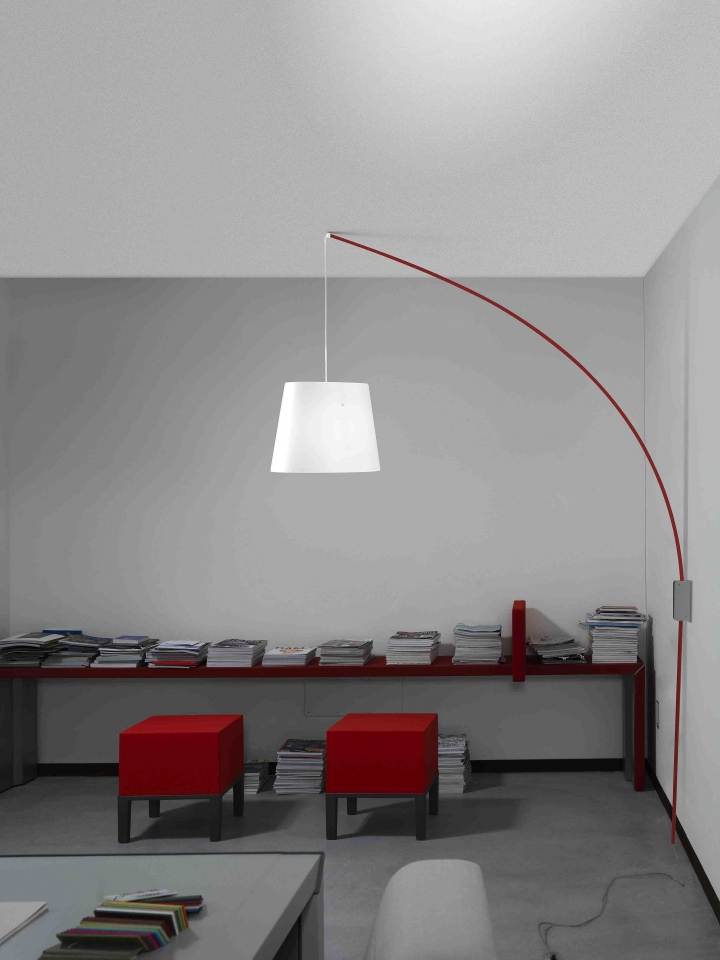 CURSOR - Design Roberto Giacomucci
Cursor is a lamp with a contemporary design that can create atmosphere and enhance the decor.
It presents itself with a rod of glass fiber which, inserted inside a support to be applied to the wall, can be moved by ensuring a rotation of 180 °. This peculiarity allows to position if necessary and with extreme ease the lampshade made of polyethylene.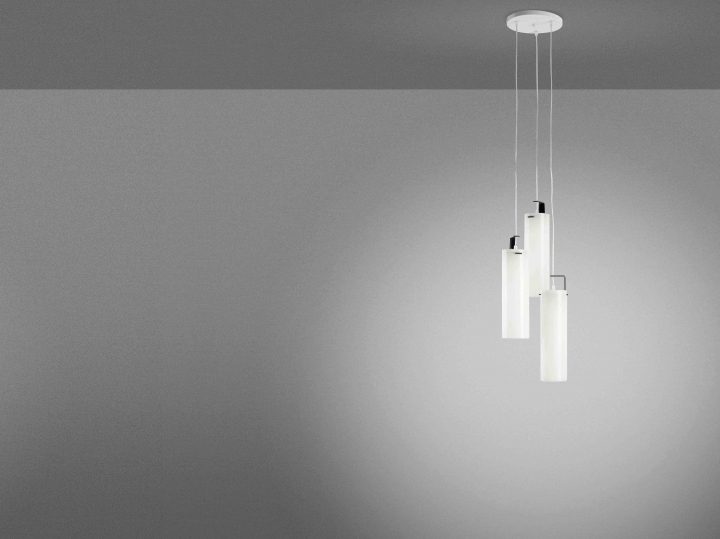 TRIOT - Design Roberto Giacomucci
Triot is a suspension consisting of three tubes extruded PMMA opal white arranged on different heights that jut into the air creating light games very characteristic.
Each cylinder has an end element available in more colors depending on the environment where you want to insert.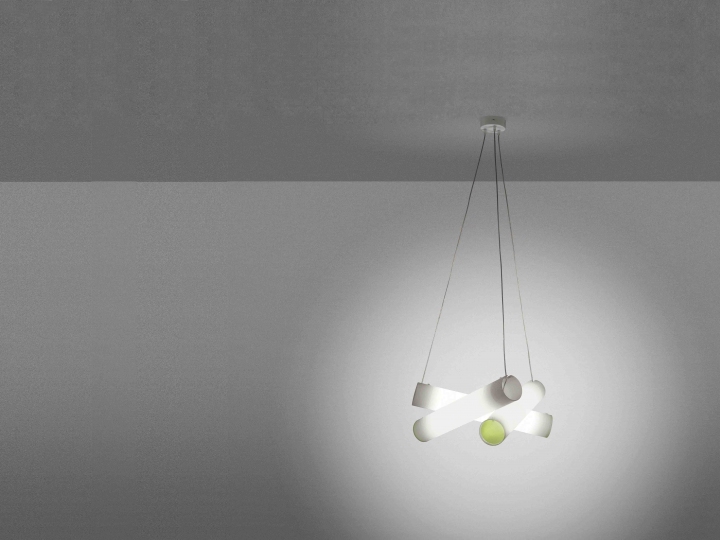 TRITUTY - Design Roberto Giacomucci
Tributy is a real tribute to modernity. It is a suspension lamp made up of three cylindrical elements (extruded tubes in opal white PMMA) that intersect each other recalling the game of Shanghai. On the ends of each cylinder there are PMMA discs available in different color shades.