The new sofa Cubit: Modular, Separate, Made in Germany it has been modified: 2022-06-02 di
This winter Cubit, the quintessential brand of modular furniture, it will expand to include the innovative sofa Cubit.
In the world of modular, the brand is growing Cubit keeping faith with its principles, that continues to focus on direct distribution via the Internet and production in Germany.
Allo Cubit shelf is associated with a piece of furniture perfectly new, which shares similar advantages: the functional interlocking system linear aesthetics.
The creative possibilities seem limitless. From a large variety of elements for seat surfaces, armrests and backrests, the customer composes online, through special configurator, his couch personnel, even for furnishing requirements out of the standard.
Each module can act independently from the chair or arranged with other, form a composition of a sofa or seating area complete. As rich may be the creation, the sofa Cubit never loses style. The purist design and simple linearity leave enough room for individual creativity and stylistic kingship.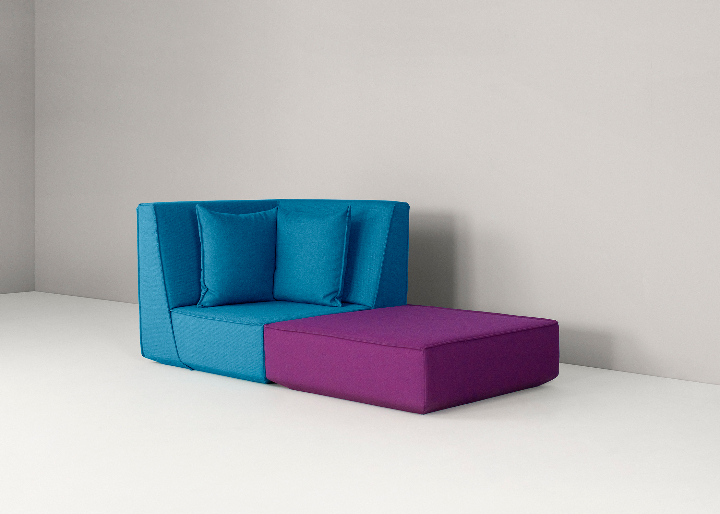 Functionality meets aesthetics
The intelligent interlocking system, invisible at first glance, it allows you to mount the elements perfectly without tools. Wooden profiles bent in L combine elements and fit them together, making them stable. They are flanked coatings removable dimensioned measure, which envelop the modules and are put in tension with Velcro closures as well as with zippers invisible from the outside. The operations are simple and require no particular skill.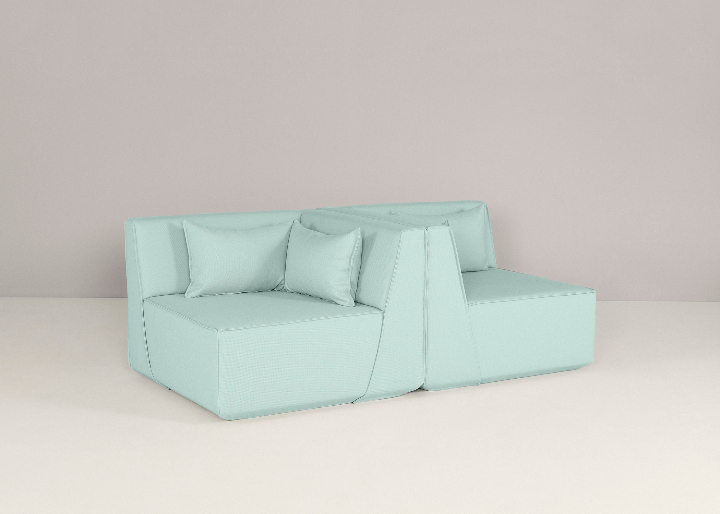 The fabrics are ambassadors of personal style
There are various ways in which the surface of the sofa brings out emotions. The first impression is given by the upholstery, which forms a stylistic whole with the body and shapes the character of the sofa. Added to this is the tactile sensation. Five precious collections have been chosen for the Cubit sofa, designed by Jab Anstoetz, Â De Ploeg and Rohi, among others. The spectrum of styles varies from fluid-elegant to innovative-lively up to non-conformist-young.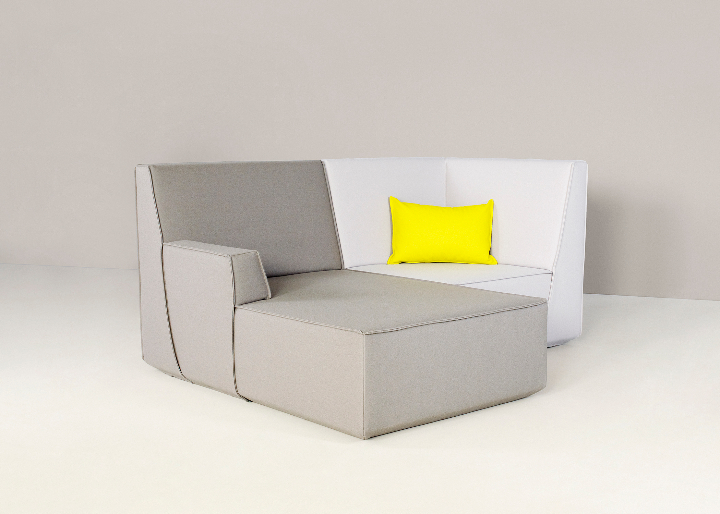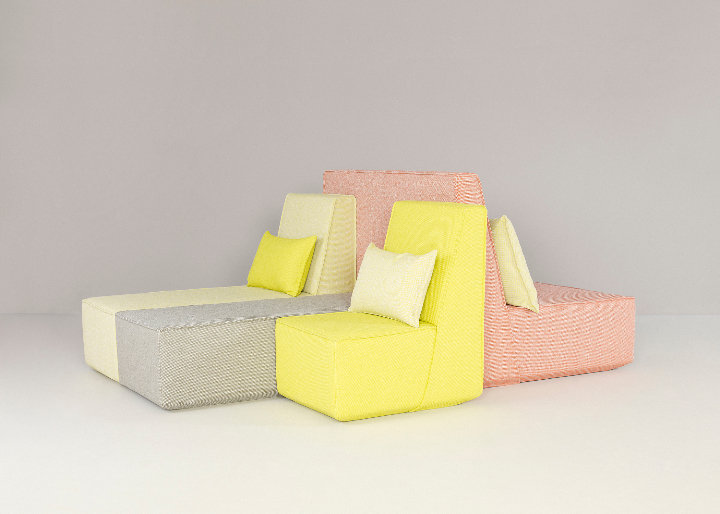 Beyond decoration: the pillows
The cushions are the smaller modular parts of the sofa Cubit. Always adapted to the sizes of the seat elements, ranging from classic to quirky. New: the cushion double. Its stitching allows you to fold the pillow, doubling its height and changing its function.