Rexa bathtubs: unmistakable and functional protagonists of the bathroom environment it has been modified: 2022-11-10 di
"Being is happiness. Being: turning into a fountain, into a stone basin, into which the universe falls like a warm rain " - Milan Kundera
Infused with positive energy and a sense of "care", the bathtub has always been one of the key elements of the bathroom. An object considered indispensable and at the same time functional to the achievement of Rexa's primary objective, namely the definition of a sensory space, to be felt and fully experienced for maximum well-being.
Over the years the company has dedicated itself to an in-depth study of the world of bathtubs which has led it to a careful experimentation of materials, shapes and colors, following and anticipating the evolution of tastes and inspirations.
Rexa pays particular attention to freestanding bathtubs, designed to be placed as sculptures within the bathroom space, characterizing it with their presence, until they become true representative images of well-being and comfort. Every detail of the different models is designed to create original compositions that can be completed with dedicated accessories, providing the environment with additional functionality.
Examples of this design philosophy are the Dip model, signed by Monica Graffeo, inspired by the theme of immersion in water as well as in the energy of nature, Hole, with airpool or bookcase, the round tub, Cup, inviting and modern, Unico Rotonda Maxi for exceptional comfort even when built-in.
These models, with a clean design, have precise geometries that guarantee ergonomics and comfort.
Their unmistakable aesthetic is also given by the finishes and the possibilities of colors designed for a pleasantly natural and organic result, suitable for providing maximum relaxation and intimacy.
Soft and delicate nuances, performing materials, are the mix studied by Rexa to give shape to an iconic object like the bathtub.
The wide range of Rexa bathtubs offers solutions made of matt white KorakrilTM, externally lacquered variants or completely colored in Shark Black, Graphite, Light Gray, Light Mud and Ginger. These two materials, the result of the union of resins and mineral components, make it possible to model fluid and organic forms capable of welcoming the body in a true ritual of well-being. The color options allow you to design the bathroom by creating pleasant combinations with the other furnishing elements present, such as the washbasins and furniture finishes.
Unico Rotonda Maxi is instead made of Corian®, the solid surface par excellence, which offers a more artisanal approach and allows the objects to integrate perfectly with the architecture of the space, enhancing their value. Available in different colors including solid colors, veined textures and grits.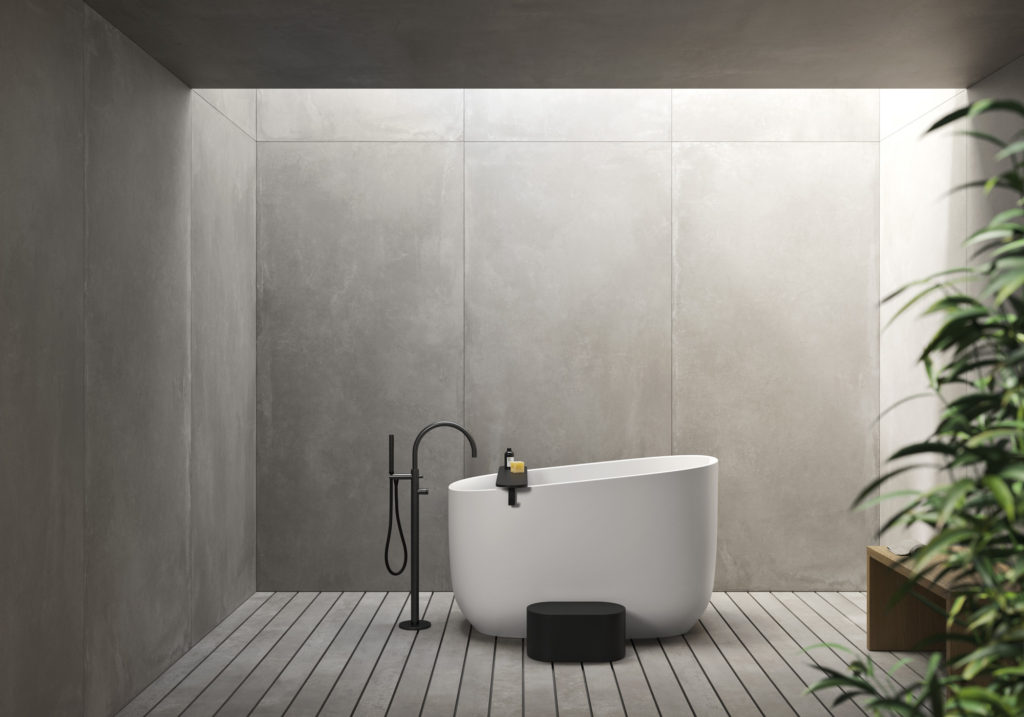 www.rexadesign.it