Panasonic Photosyntesis, energy optimization and sustainability it has been modified: 2012-04-20 di
Panasonic brings the concept of a project for the creation, storage and use of electricity through energy-saving LED and OLED light sources to the 2012 furniture fair. The installation by the Japanese architect Akihisa Hirata, included in the Interni Legacy exhibition, in the courtyards of the State University, underlines the affinity of the system to chlorophyll photosynthesis.
The exhibition is a synthesis of the research that Panasonic is carrying out in the field of energy optimization and of the company's attention to the issue of sustainability.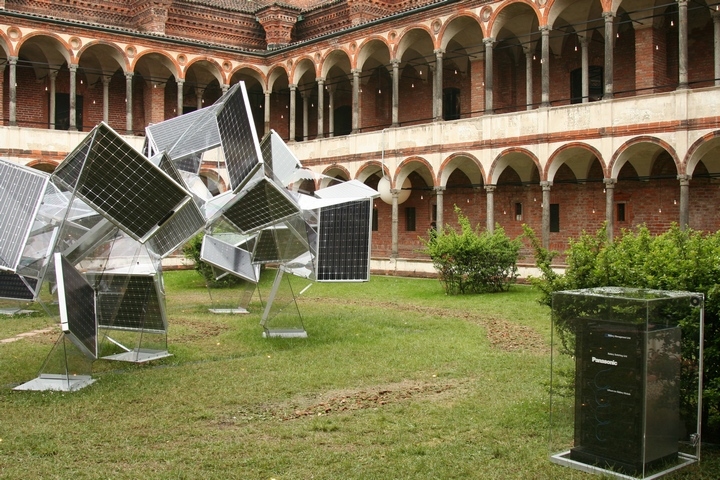 The energy storage system (prototype) uses lithium batteries, its usefulness is not only in the event of a blackout, it eliminates peaks and ensures constant energy delivery.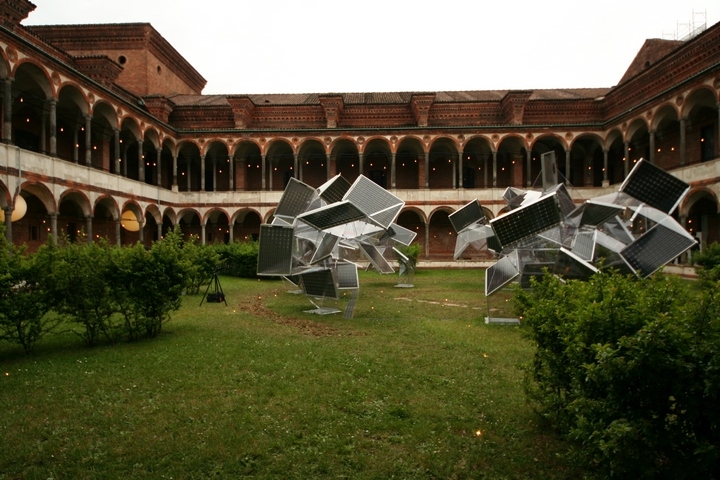 The double-sided photovoltaic panels allow the creation of energy on both sides, increasing efficiency.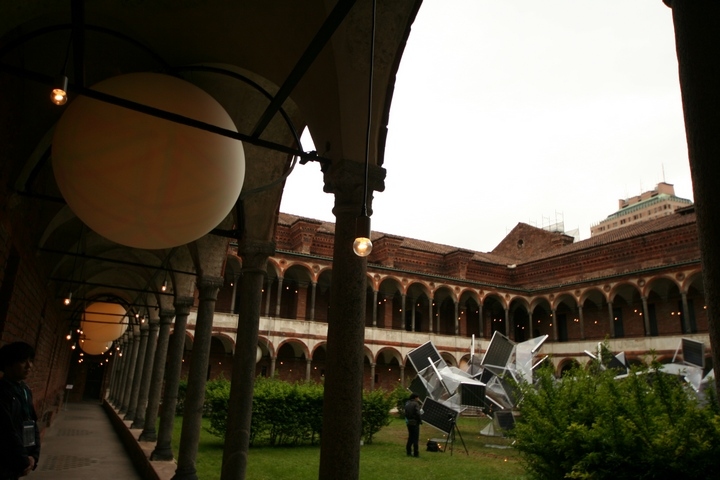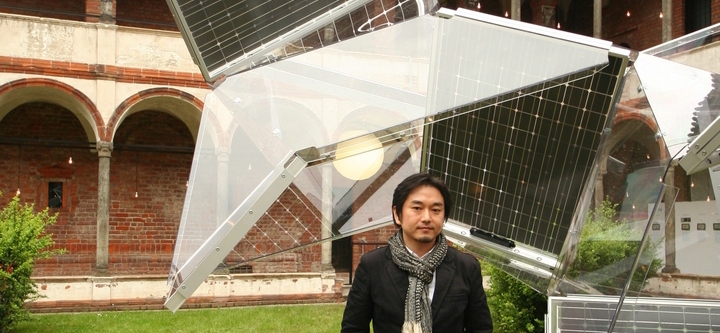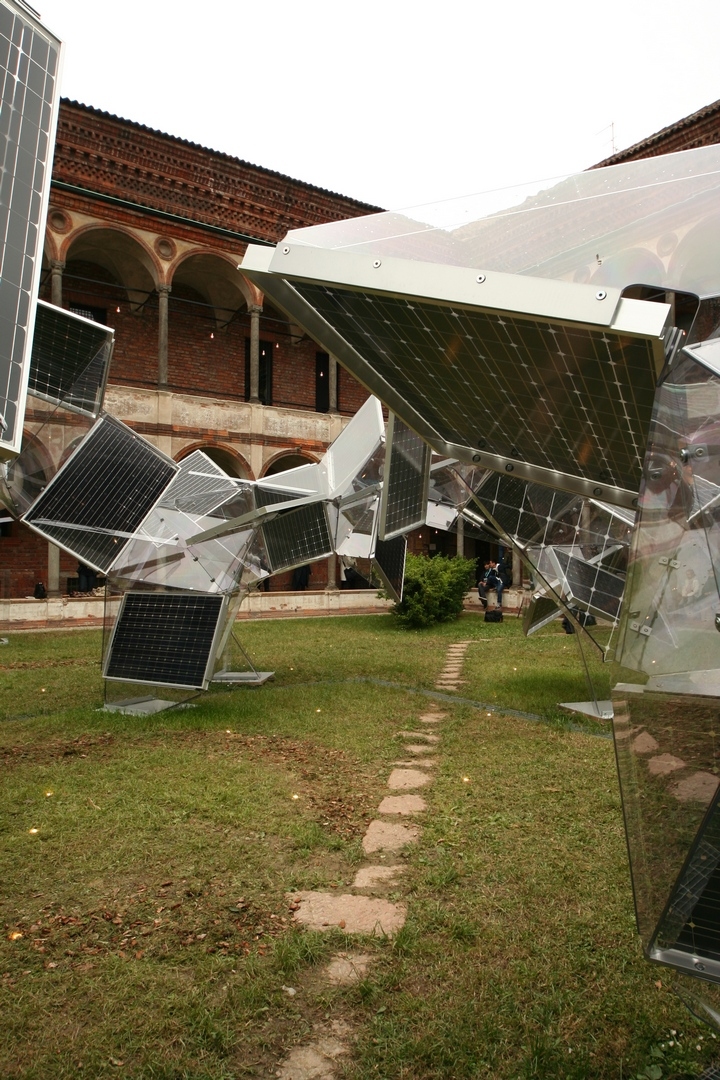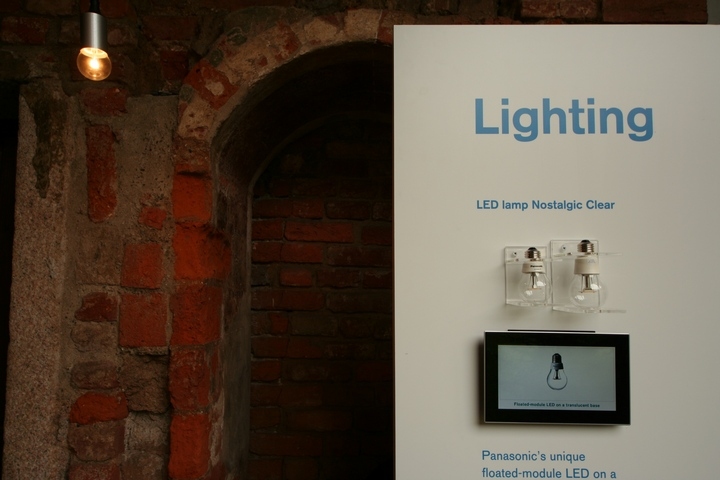 Nostalgic Clear LED lamp, can replace a normal 20 or 40 watt lamp, saving about 80% of energy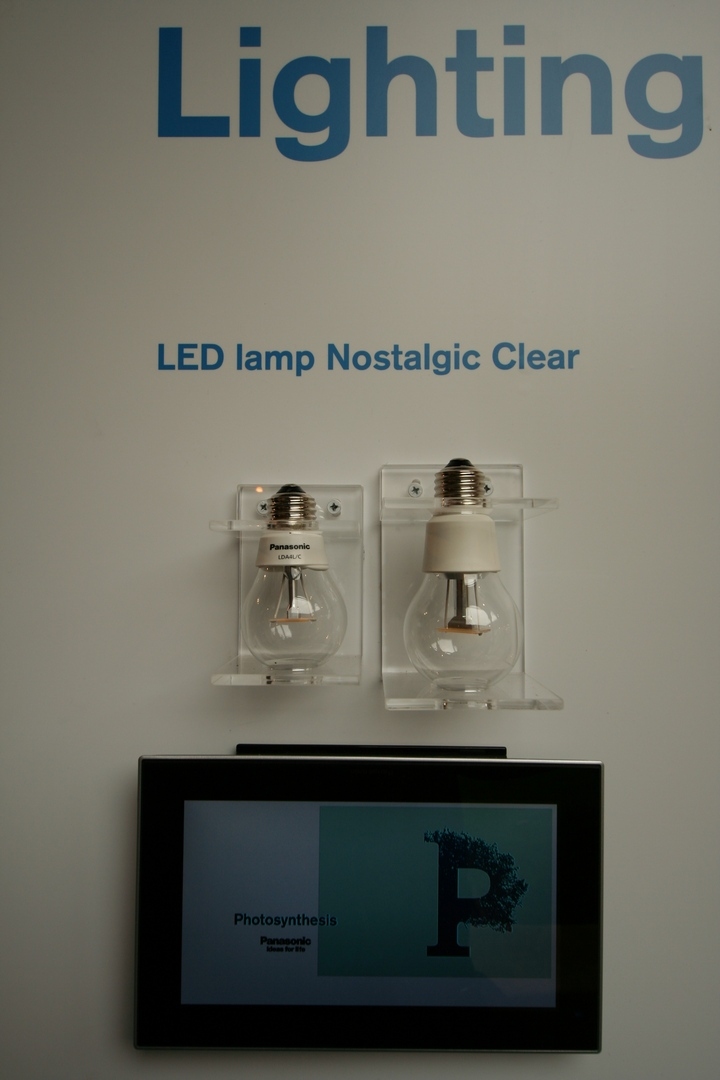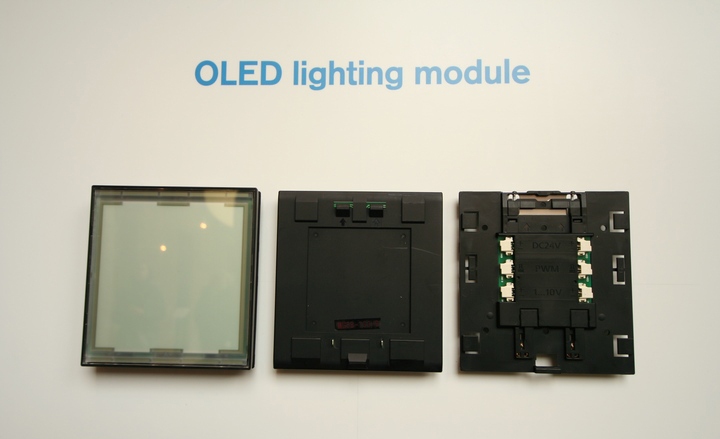 OLED light panels, next-generation light