Ricardo Saint-Clair tells us his Freeze lamp presented at Rio + Design 2017 it has been modified: 2017-05-12 di
Ricardo Saint-Clair with his Freeze lamp was one of the protagonists of the 2017 edition of the exhibition Rio + Design, Durante it Furniture expo.
The initiative organized by the Government of the State of Rio de Janeiro with the support of Sebrae RJ - this year was part of the Be Brasil event, promoted by Apex-Brasil at the University of Milan. There are 13 other creations that demonstrate the innovative character of the designers of the famous Brazilian town.
During our visit to the exhibition we met Ricardo Saint-Clair who told us the technological details of Freeze, a table lamp that is inspired by those with flexible arms but stands out for being completely static, thus looking like a sculpture.
"This lamp is called Freeze, in Italian" frozen ", it is a version of the classic desk lamp with multiple movements. In this version, on the contrary, the lamp is as if it had suffered a freeze in the most beautiful position. In this freezing there is a movement that remains immutable, eternal, this is the idea behind the lamp.

The manufacturing process is additive, a contemporary process that gives rise to a classical and organic form, is a 3d printing directly printing metal, then the golden film is applied by means of a special treatment.

The interesting aspect of this process is that in the near future only the file needed to print the lamp directly at home can be sold ".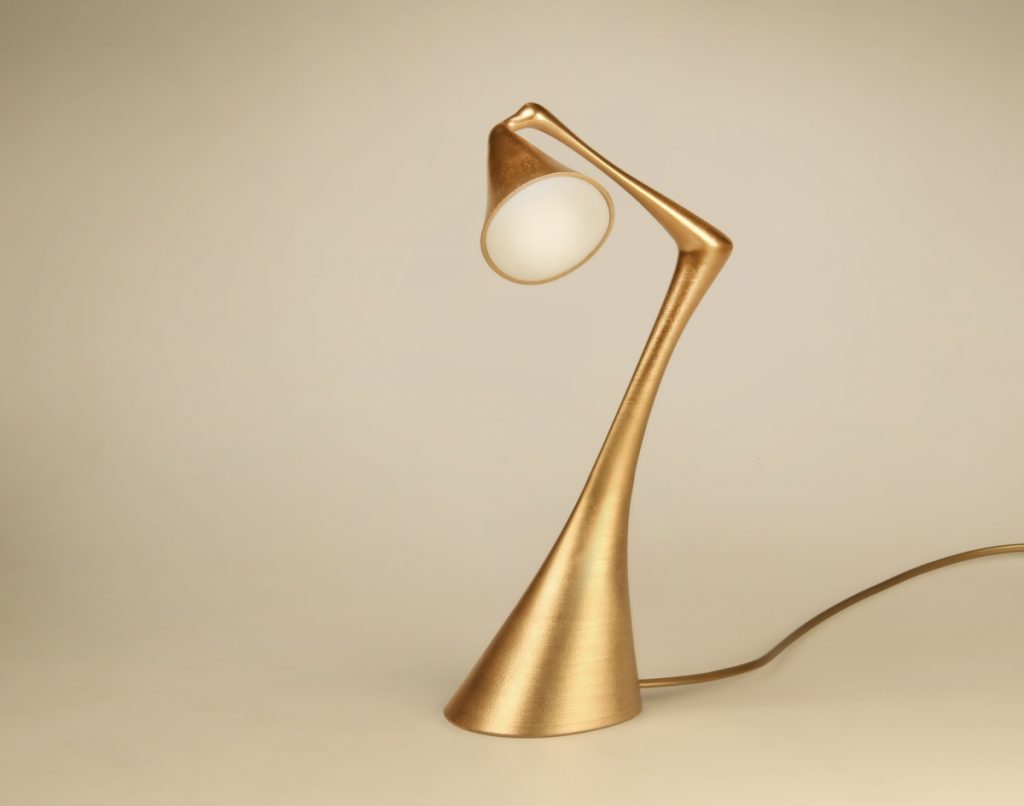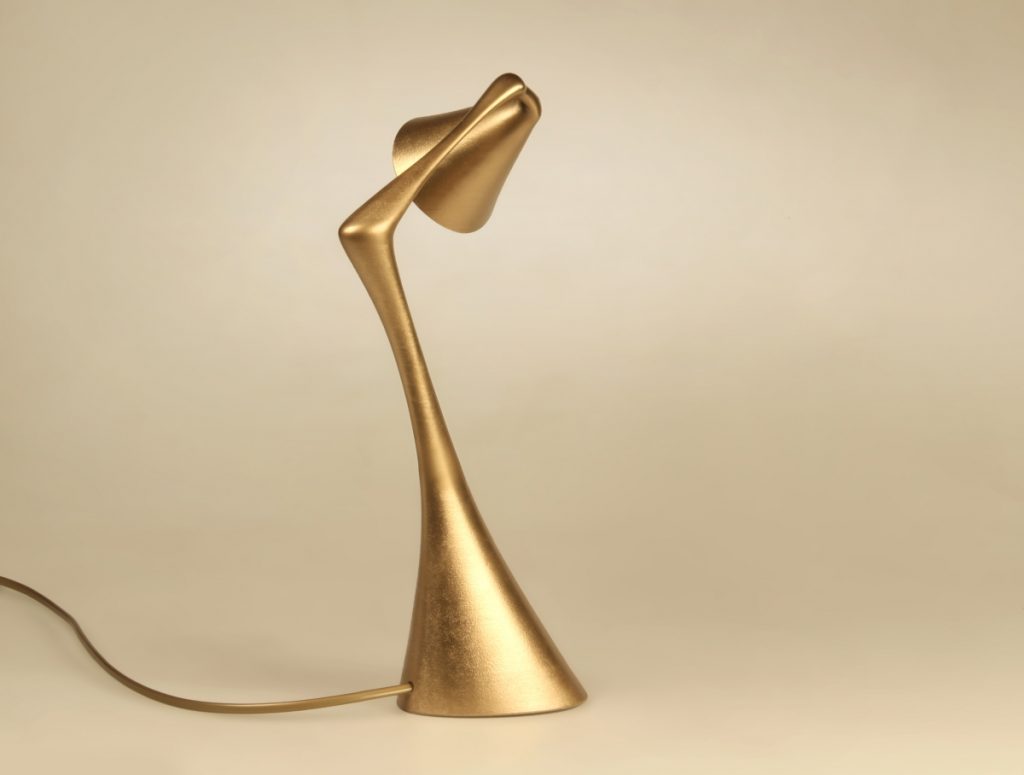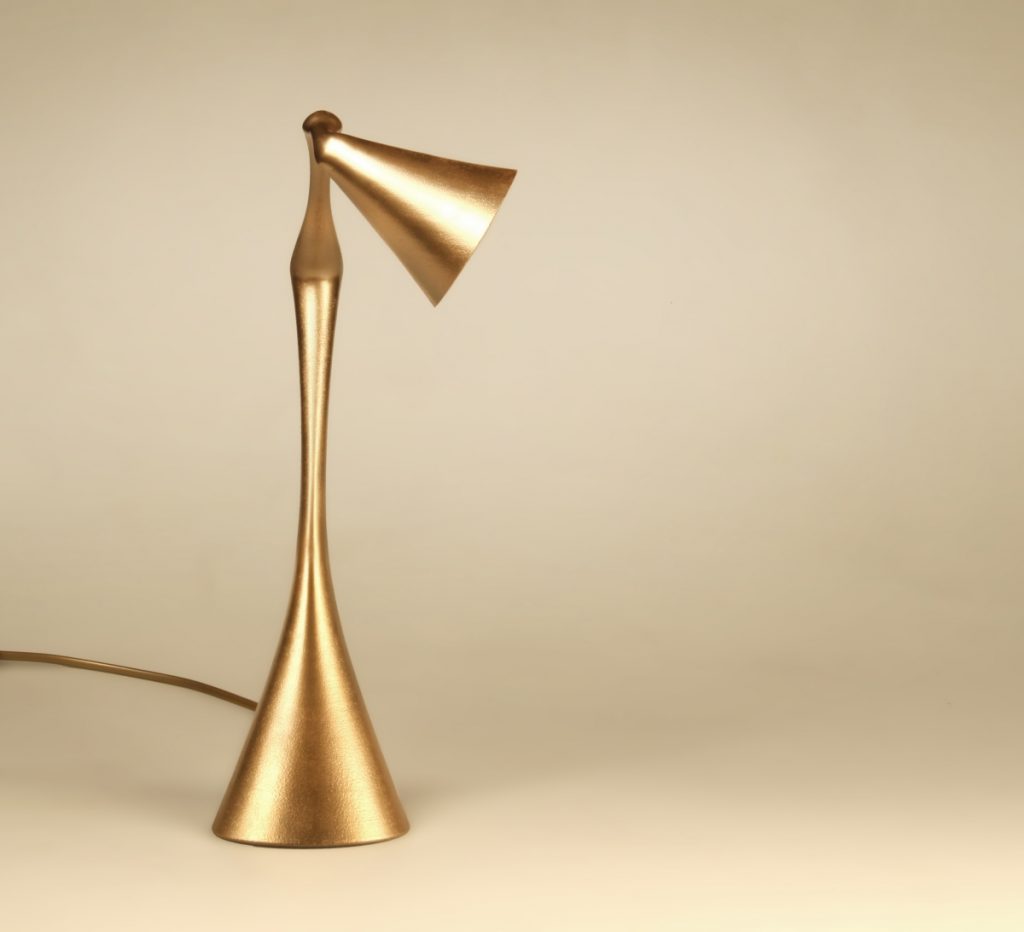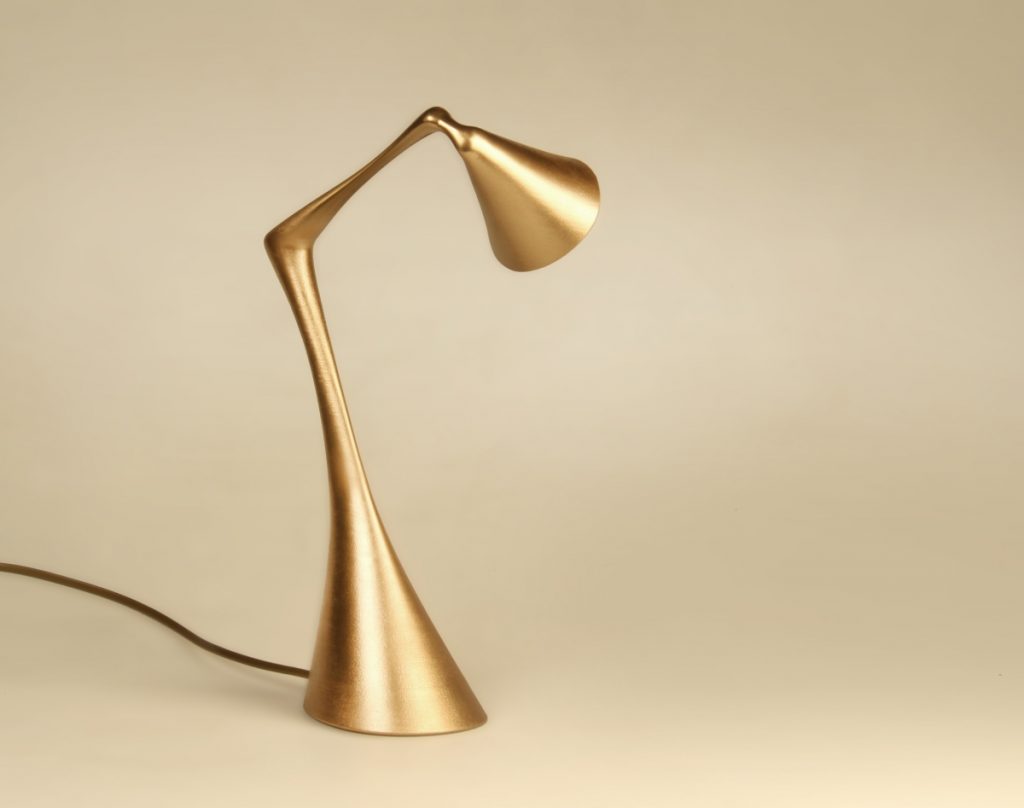 Here below some pictures of the other creations present at Rio + Design 2017