G-Design® @ CLOS Winebar "Cent'Anni Futuristi" - Exhibition it has been modified: 2012-04-23 di
To celebrate the centenary of the Futurist manifesto proclaimed in 1909 by FT Marinetti, the most appropriate way to recognize that generation of innovators, the parental authority of the most versatile Italian cultural movement, could only be a cultural evening by the most minded.
For the event were designed by G-Design square ad hoc celebratory plexiglass in honor of some projects remained on paper futurist architect Sant'Elia.
The plexiglass has thus taken own forms of planning of one of the founders of the futurist movement; Also in this case, the drawing and the service relating to the event, for a perfect conjugation of identity and art, plexiglass paintings inspired to futurism specchiandolo in the forms of architecture.
He glimpsed the skyline of the city, it looks like a futuristic reinterpretation of Mantova host the event; a Mantova future of plexiglass where the Tower of Babel from the movie Metropolis, memorable for the futurists, stands at the side of the lantern Juvarra, in whose vicinity is easily recognizable symbol of the Eiffel Tower temporary modernism, during construction for the first Expo , and then became untouchable national monument. And who can forget the Chrysler Building object of the monumental King Kong, in which an immeasurable Cooper marks the contrast between nature and man, between the metropolis of the future and the village of the past?
A work in plexiglass which is called Ucronìa, a city beyond the time a hypothetical vision that is inspired by Futurism and by what the event gave opportunity to exhibit. A perfect fusion between design, art and architecture to the event service.
Special setting in which the plexiglass has taken the form of a tribute to Marinetti.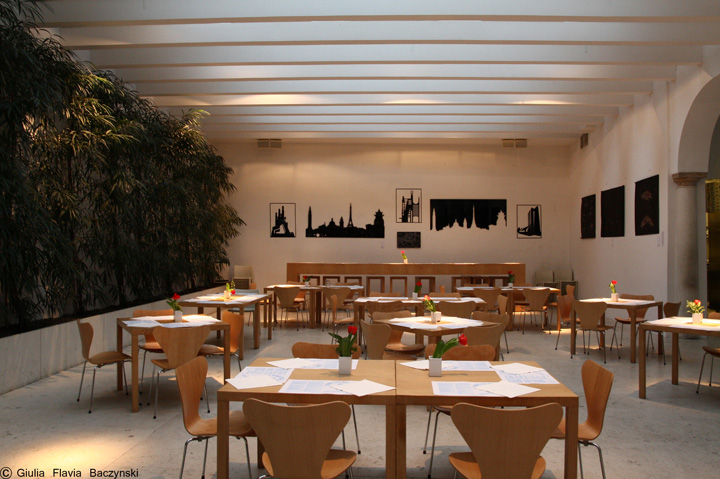 More photos Clicking on Image
Copyright © 2010-2011