New Lines Ideal Standard 2012 it has been modified: 2012-02-17 di
Ideal Standard It has always produced complete and innovative solutions for a designer bathroom, where quality, harmony of form and innovation combine to create an exclusive space.
For a custom bath 360 ° Ideal Standard offers washbasins Street, Designed to furnish the most different types of bath, they offer the possibility to choose between forms
square and round.
A modern and functional range that is well suited to the various forms of taste. The wide selection of sizes and types of installation helps you find the perfect combination. The absence of the overflow hole in the support washbasins promotes clean design facilitating a perfect maintenance. Mirrors, all with daylight complete area
washbasin.
To complete the ceramic line, the wide and modern range of taps Neon, Characterized by products with an essential design bathroom furnishing meeting the various requirements of space and taste.
signed by artefakt, Taps Neon customize the sink area allowing you to choose between two different design codes characterized by square and soft lines. The installation wall and the countertop extend the possibilities to integrate into any environment.
The bathroom is completed with a line of shower enclosures Kubo, Which stands out for its minimalist design obtained by the balance between clean and sober finishing lines.
The ideal choice for those looking for a contemporary style that lasts without sacrificing functionality and fair value for money.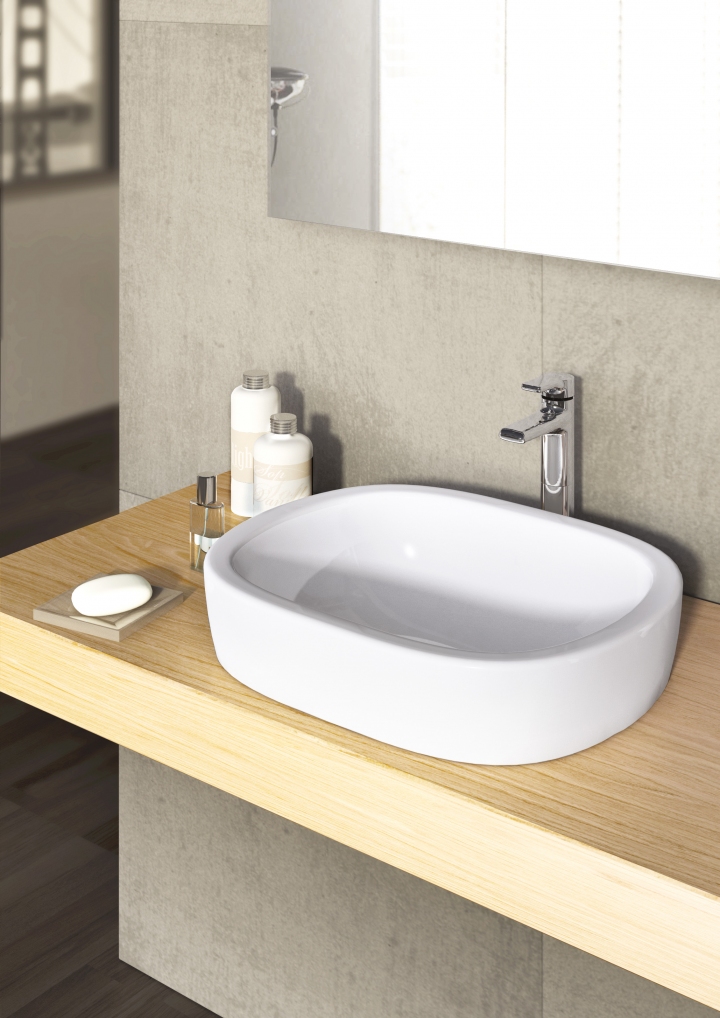 Active is the new line of sinks and sanitary designed by Franco Bertoli. A minimal line defined by the forms, but at the same time sliding and delicate. "A reassuring design is an important counterweight to the environment today, hectic and constantly changing" she tells us the same Bertoli, whose intent is overcome unnecessary geometricisms and complex structures, to return to the purity of form.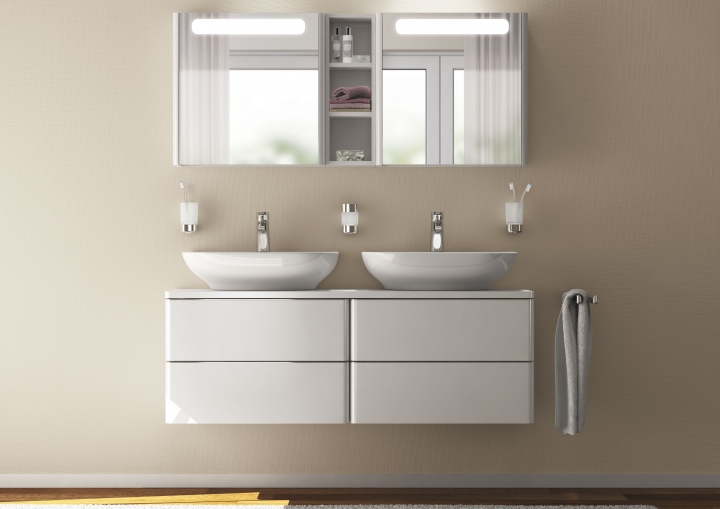 In conjunction with the line Active, Ideal Standard presents Softmood, A line of furniture and accessories designed by ARTEFAKT study. At the base of the Softmood concept, we find the same principles of Active: simplicity, sensuality and rigor. Two complementary lines, which repeat the same philosophy: no bathroom is really nice, even if it is not practical to live. Harmony Active and functionality of Softmood, combine to create the perfect bathroom setting turning it into an oasis dedicated to well-being.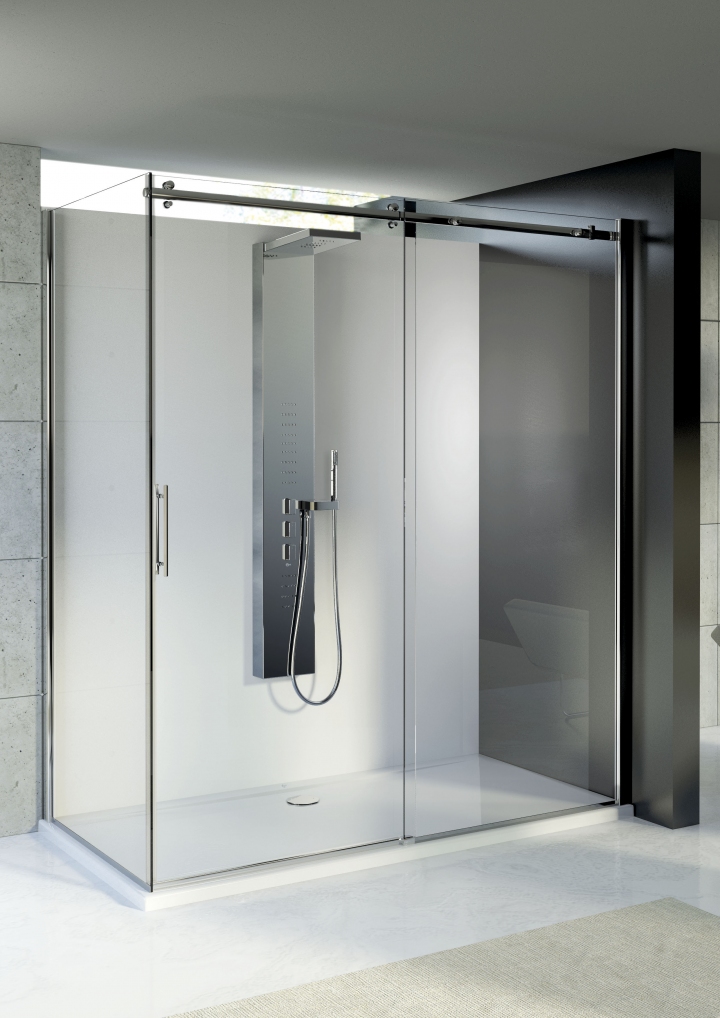 Ideal Standard also proposes the shower Magnum. Perfect combination of technology and design. The structure of Magnum frameless, made with a tempered glass plate of the 8mm thickness, makes it flexible and perfect for every bathroom.
Available corner or niche, is adaptable to various sizes of the shower tray and, thanks to the treatment Ideal Clean Glass, Crystal sheets are protected by lime deposits and retain their transparency over time.