Emo Design / Zephiro it has been modified: 2012-05-23 di
In the design of this hood for Falmec, Emo design wanted to keep faith with the company's values: functionality, simplicity and geometry of the forms.
Harmonious and elegant, Zephiro (which bears the name of the wind messenger of summer) is characterized by the contrast between the sinuous female body in glass technology and the rigor of his heart ball. In fact, it is equipped with the revolutionary technology e.Ion®, thanks to a system that allows ionization reduce odors in the kitchen through the elimination of organic molecules (bacteria, viruses, allergens) airborne. Zephiro is equipped with a visual feedback that communicates the air quality and the time when receives the impurities automatically turns purifying the environment.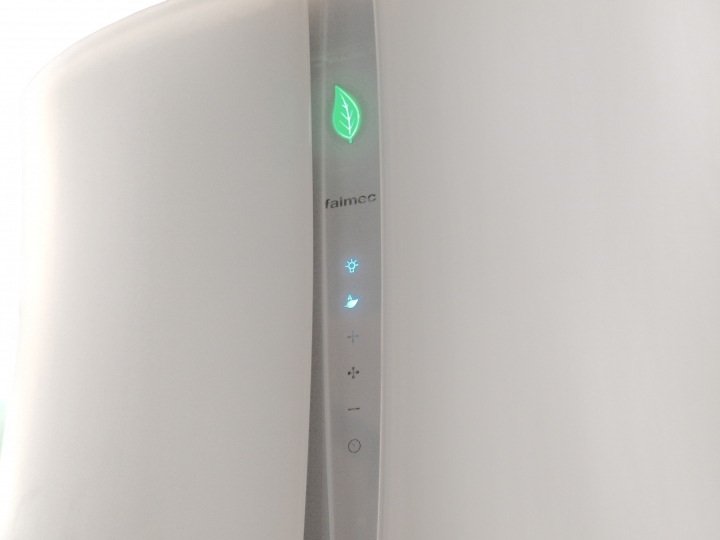 Patented by Falmec, certified and tested by the Politecnico di Milano the system e.Ion® presented results olfactometric surprising. An innovative technology that transforms the hood, until now conceived as a product for aspiration, in an object which improves the well-being of the person and the quality of life within the home. The system works through the e.ion® controlled bipolar ionization neutralizing pollutants in the air and turning them into CO2 and water. The ions produced positively affect human biochemistry resulting in an improvement in mood, concentration and other important health benefits.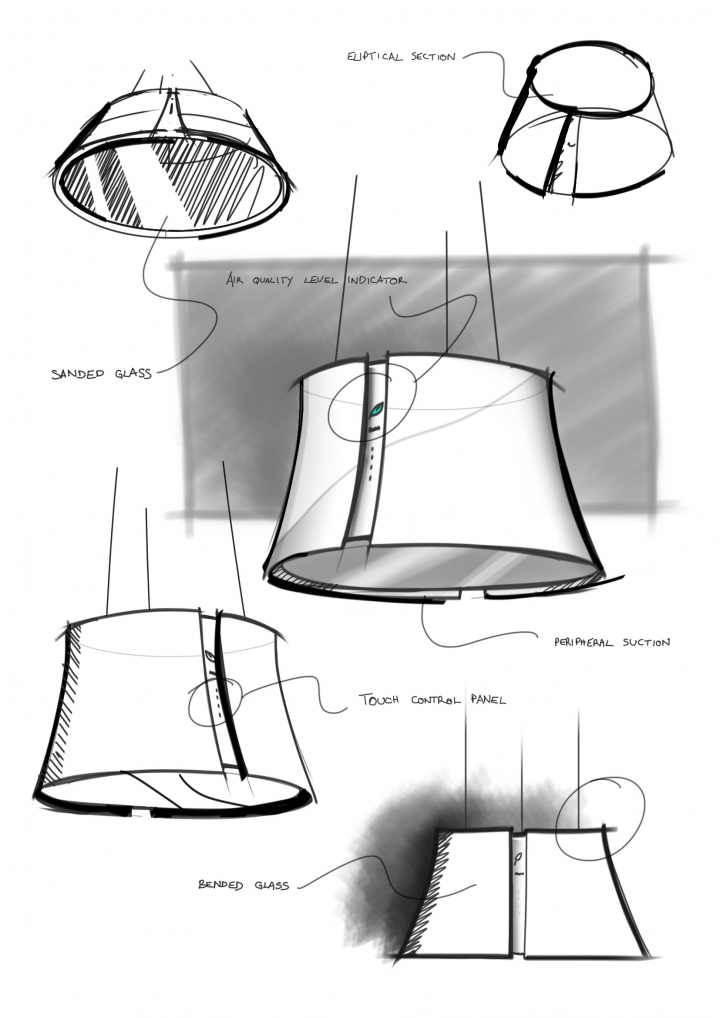 Thanks to its ability to sanitize and air purification, the suspended hood Zephiro requires no piping for evacuation of smoke, so it can be positioned freely within the room, reducing costs while maintaining the architectural and performance of energy ' building.
Zephiro a hood that is not tired and not get tired, an evergreen for form and function.
It 'available in white and black.
Design: emo Design
Material: glass and stainless steel
Type: Filter hood
Dimensions: 660 460 L x W x H mm 335
Producer: Falmec
Year: 2012