Textures / Stefano Giovannoni for Tubes
it has been modified:
2012-04-20
di
Creativity meets technical harmonizing functionality and aesthetics in TRAME, the radiator lines amazing and strikingly versatile, latest in the Elements collection by Tubes. By Stefano Giovannoni, TRAME revolutionizes the radiating element according to a free and light approach, staging a totally
new concept of a domestic object until not long ago considered uninteresting in terms of interior design. The reinterpretation of the classic radiator is a theme on which Tubes works for some time, with results that sometimes even border on the field of contemporary art - as in the case of ADD_ON, became part of the collection of the Centre Pompidou in Paris. And now it goes even oltre.In TRAME classic tubular steel elements are treated like fine threads and colorful, with lightness and flexibility, chase between the warp and weft to compose a web of heat. Flowing lines chasing each other in a delicate game of full and empty, while the metal lends itself to changeable effects, soft, three-dimensional, to inhabit the walls of any room in the house.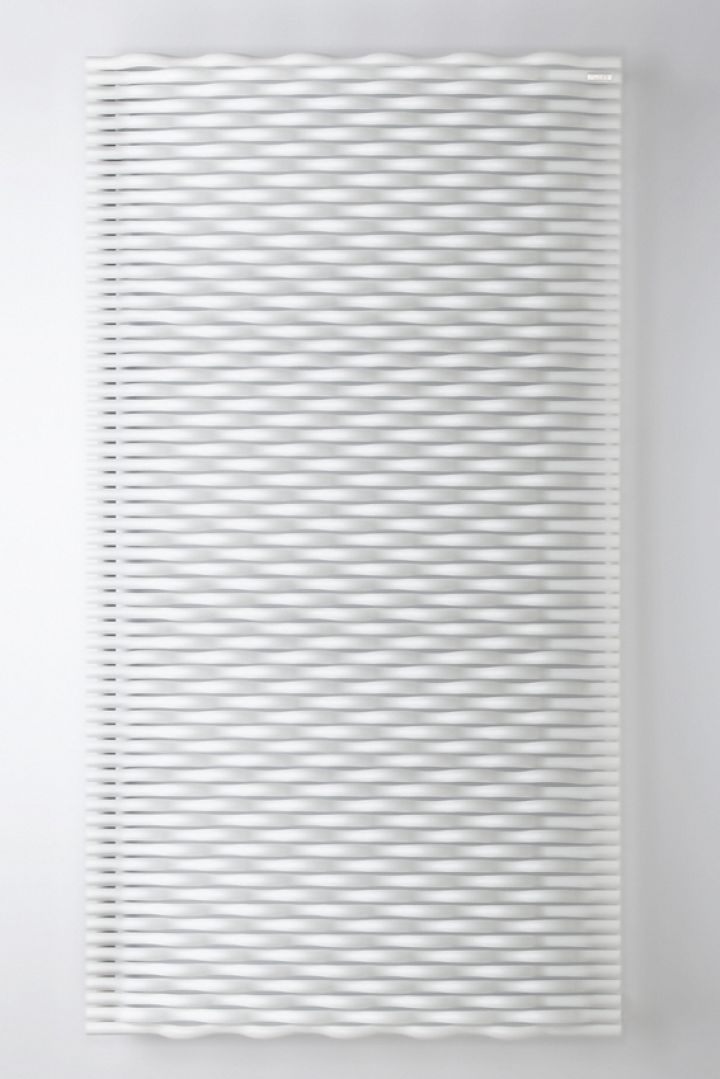 The project presents an absolute innovation from the technical point of view: for the first time the valves are released from the heating element and connected remotely, for not to affect in any way the smoothness of the lines. Depending on the light and the point of view of the thin tubular elements that make TRAME seem to change in texture and animate a sinusoidal movement, making the radiator a multifaceted object never equal to itself. TRAME is available in horizontal and vertical to 51,5 190 cm and is available in three distinct models: 14 PLOTS, PLOTS PLOTS 20 28 and, according to the diameter of the tubular scelti.Il project signed Giovannoni sits neatly on the ideal line composes the Elements collection, expression of the research and experimentation with which Tubes explores a new conception of the radiator. Textures is designed not only as a component of system but as an essential part of the architectural structure and interior projects, with a strong personality and always able to guarantee maximum performance functional.
more information here