Iacobucci HF / I | SYSTEM and W | SYSTEM at the Milan Design Week 2012
it has been modified:
2012-03-27
di
I | SYSTEM, new element built dedicated to the pleasure of coffee pods, and W | SYSTEM exclusive compaction system for waste is the news that Iacobucci HF present at Milan Design Week 2012
Ultracompact, I | SYSTEM stands for minimum volumes, occupying a space width of 15 cm, less than half the size of common machines built on the market. Thanks to hydraulic and electrical connection and not the presence of the internal water tank, I | SYSTEM ensures ease of installation and maintenance. Designed to enhance the flavors of each individual quality of coffee you can choose the preferred wafer and the volume in the cup following the combination of all tastes.
I | SYSTEM also allows the delivery of hot water for fast preparation of tea and herbal teas. Panel technology, backlit and sensitive to a single light touch, makes the use of I | SYSTEM easy and intuitive. The small size and sleek design give to I | SYSTEM a unique allure to decline in different environments, from the kitchen to the living area to enjoy an excellent coffee at any time.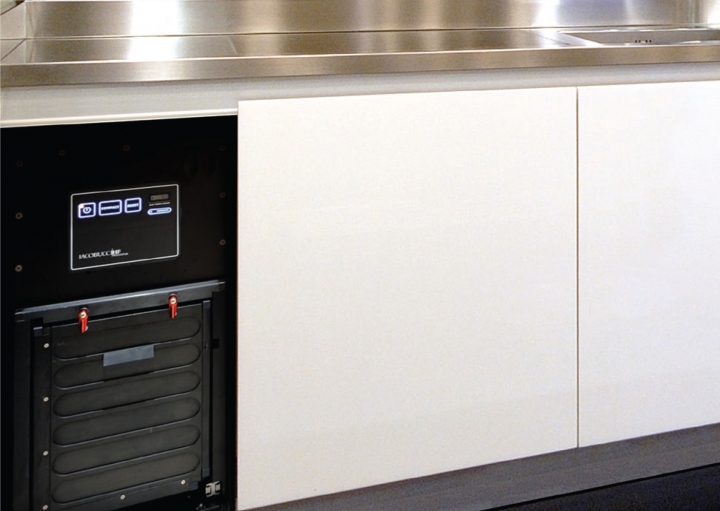 This edition confirms the green attitude of W | SYSTEM, compactor built small for easy management of the volume of household waste. The technology aeroderivative units looking for a simple design has allowed the creation of a unique product. Using the principle electromechanical, W | System is able to combine the compression force of two tons reduced consumption of energy. Made of high-strength aluminum, W | SYSTEM compacts in the appropriate inner boxes, disposable and waterproof, all non-organic waste such as aluminum, plastic and glass with a reduction in their volume of all'80%. In keeping with the themes of environmental sustainability and a real contribution to the protection of 'environment, the cardboard boxes are to 100% recyclable and preselection for recycling.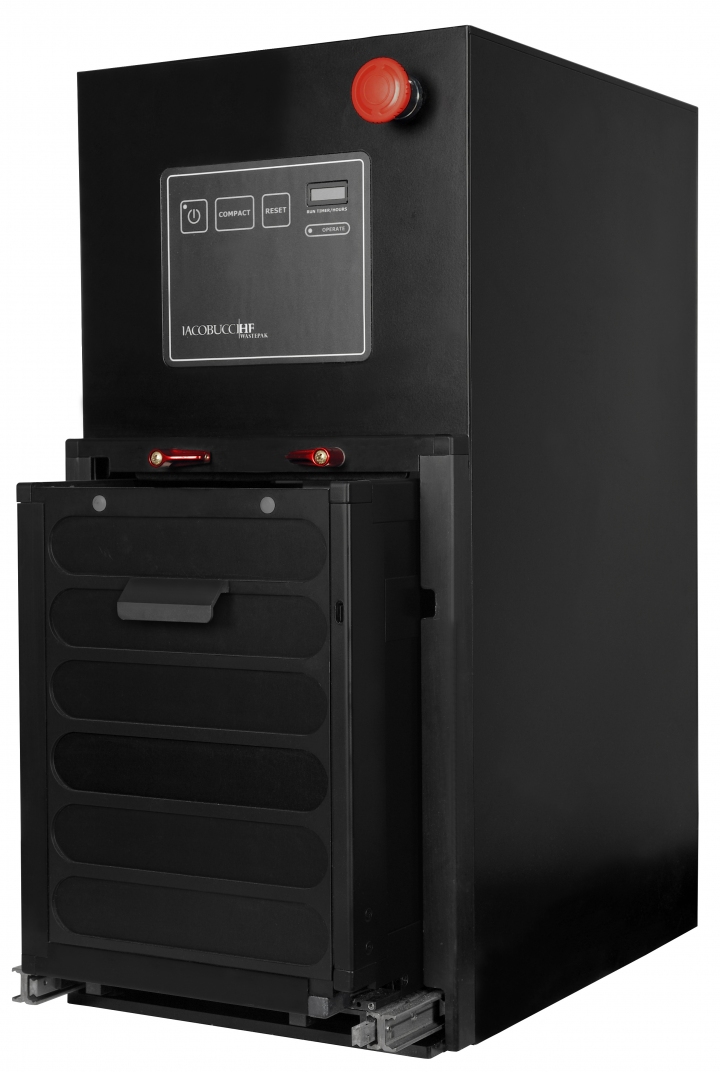 The products IACOBUCCI | HF, will be exhibited during the 51 ° Salone del Mobile in Milan, 17-22 April at the Boffi showroom in Via Solferino, 11. I | System 148 300 mm X mm X 320 mm W | X System 302mm 635 mm X 499.5mm