Diesel With Foscarini / DUII MINI> it has been modified: +2012 04-18-XNUMX> di
The base that recalls the leg of a duck, as the Disney character that inspired the name, and the speaker in the shape of a car headlight history have decreed the success of Duii Diesel with Foscarini, A lamp fun and playful that aims under the guise of a mechanical object disassembled and assembled at will.
The immediate sympathy aroused by Duii is now moved into a mini version, designed to be used bedside but also from the wall, flexible - thanks to free cable - and easily portable. The diffuser in pressed glass and metal stimulates the imagination and is open to different interpretations: it recalls, in addition to the headlights of a car of the era, even the helmet of a worker, with a dip in the industrial world, or a shaved head with a single central ridge, like a Mohican, the historic symbol of Diesel in the sense punk and rebellious. The lamp, which provides direct illumination and focused, finds its ideal location in a house style young.
To purchase Duii mini the table lamp by Diesel with Foscarini online
Click here
Duii Mini reduces the size but not the mood fun and distinctive personality, highlighted by two proposals colors: yellow, a nod to the signs to "work in progress", or dark gray, which emphasizes more the industrial mood. Always with an ironic style and unmistakable Diesel with Foscarini.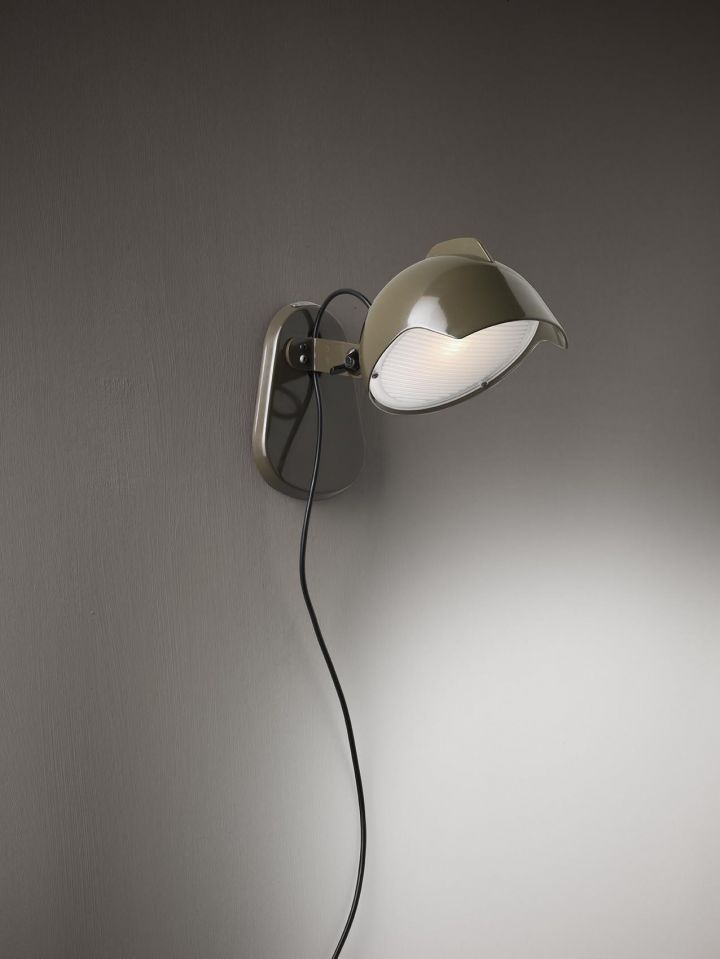 More information about: diesel.foscarini.com