Case Furniture / Oki-Nami and Eos Collections it has been modified: 2012-07-09 di
Case Furniture is a British company that aims to produce great design at a good price. Case brings first-rate design principles and advanced manufacturing techniques to a segment of the furniture market generally associated with imitation and mediocrity. The philosophy of the brand is that the best design should be available for the mass market and be able to supply large volumes of production, ideal for the largest retailers and to distribute them on a global scale through its network of commercial partners.
Case Furniture recently introduced some changes in its collections:
The range Houses Oki-Nami it was initially and exclusively conceived for the Okinami by Nazanin Kamali restaurant which has received many awards from the world of international catering. Kamali has created a contemporary range of furniture that reflects the craftsmanship, proportion and attention to detail found in Japanese arts, while remaining suitably comfortable and durable enough for their environment of use. This simple and functional collection has become part of the Covetable collections becoming available for every home.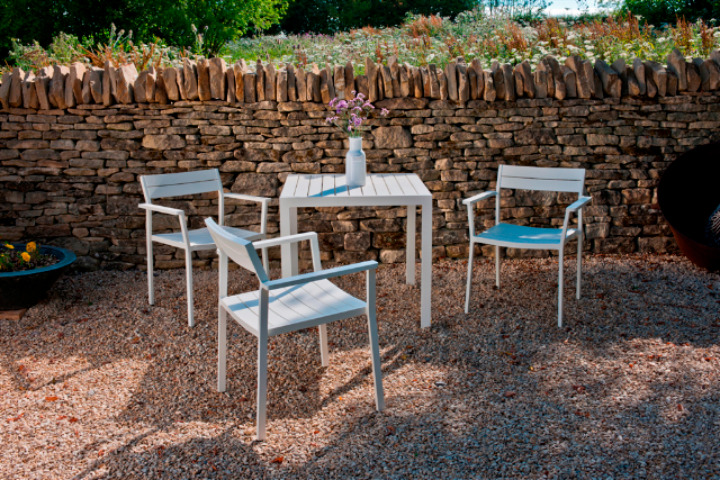 An exceptional collection saves space, the collection Eos by Matthew Hilton is now available in bright white. Composed of three simple pieces: a rectangular and square table and a chair. Versatile, light and stackable, the pieces are made of painted aluminum, making the collection completely resistant to water and atmospheric agents. Its fine and clean lines make the collection a complementary choice for any garden or outdoor space. The collection is also available in black color.