The Nursing home / Aires Mateus Architects, seen through the eyes of Fernando Guerra
it has been modified:
2011-03-19
di
The mobility of the elderly living in the house "box" suggests that any shift should be an emotional experience, sensitive and variable. The distance between the independent units has been measured and designed to transform the 'idea of ​​the path of life, and his time in the form. The building minimalist
It is a wall that naturally arises from the topography: limits and defines the open space, and organizes the entire plot. The facade of the building, despite its completely white that resembles a chessboard, where the white surface is perforated at intervals from the shadow of the indentations. The architectural design of the nursing home is adapted to the place, up and down with the topography of the landscape, the garden in some places becomes roof. This building simple but well-articulated, with geometric shapes and openings large, made to provide sun protection, and individual balconies for each room is very well thought out. Entering the place is also very smart, because the building runs through the landscape and almost disappears into the hill at one end.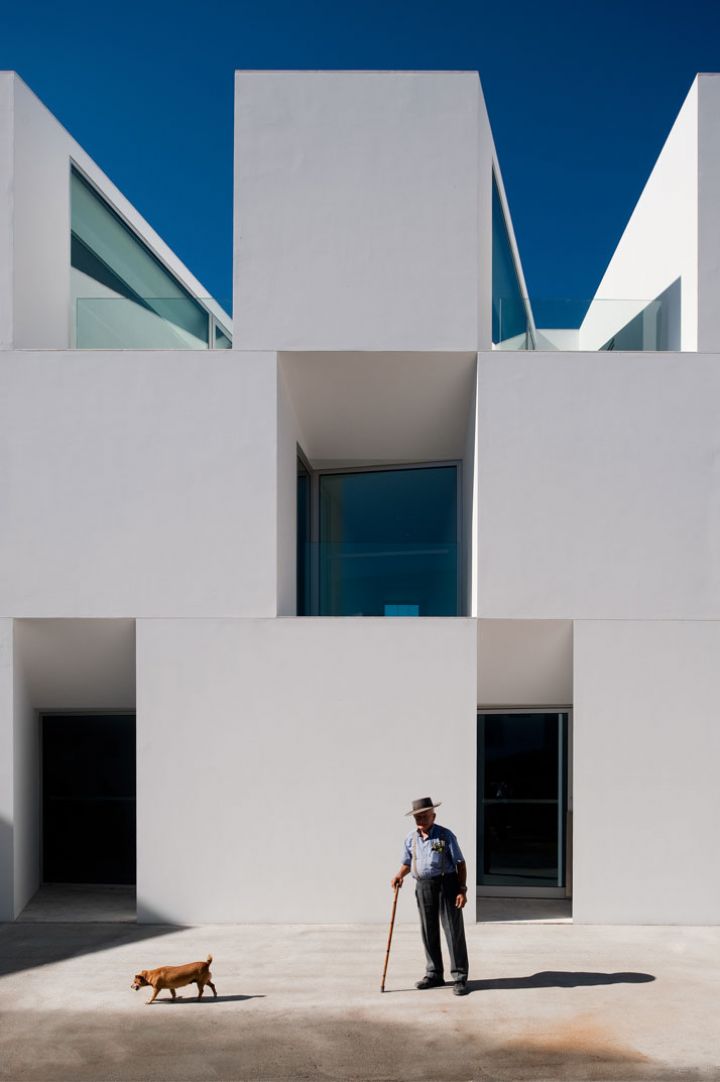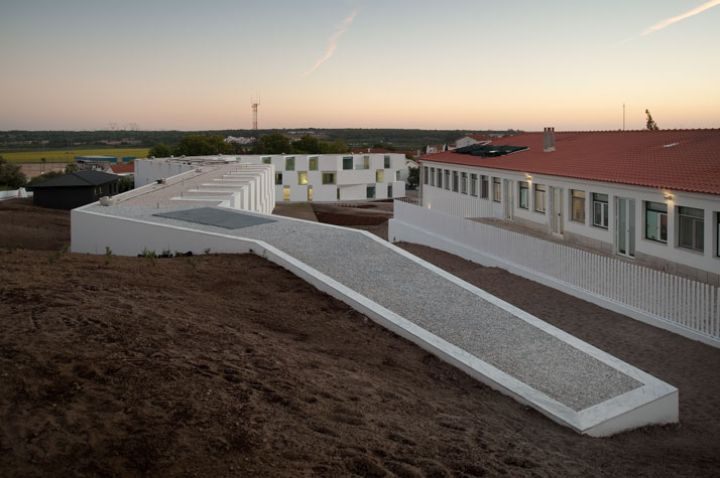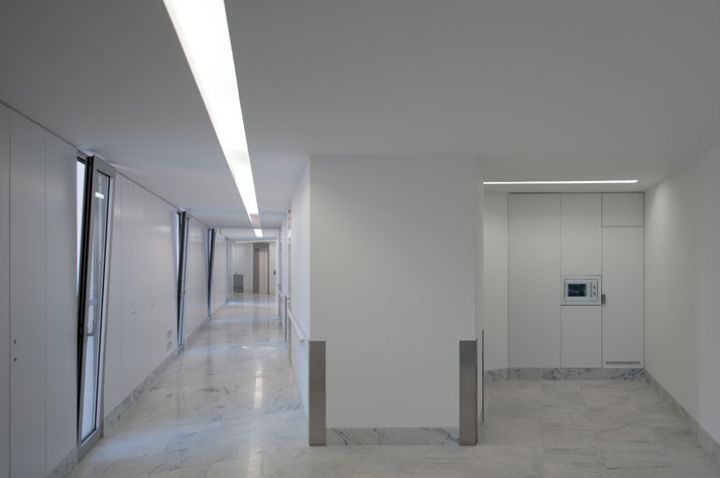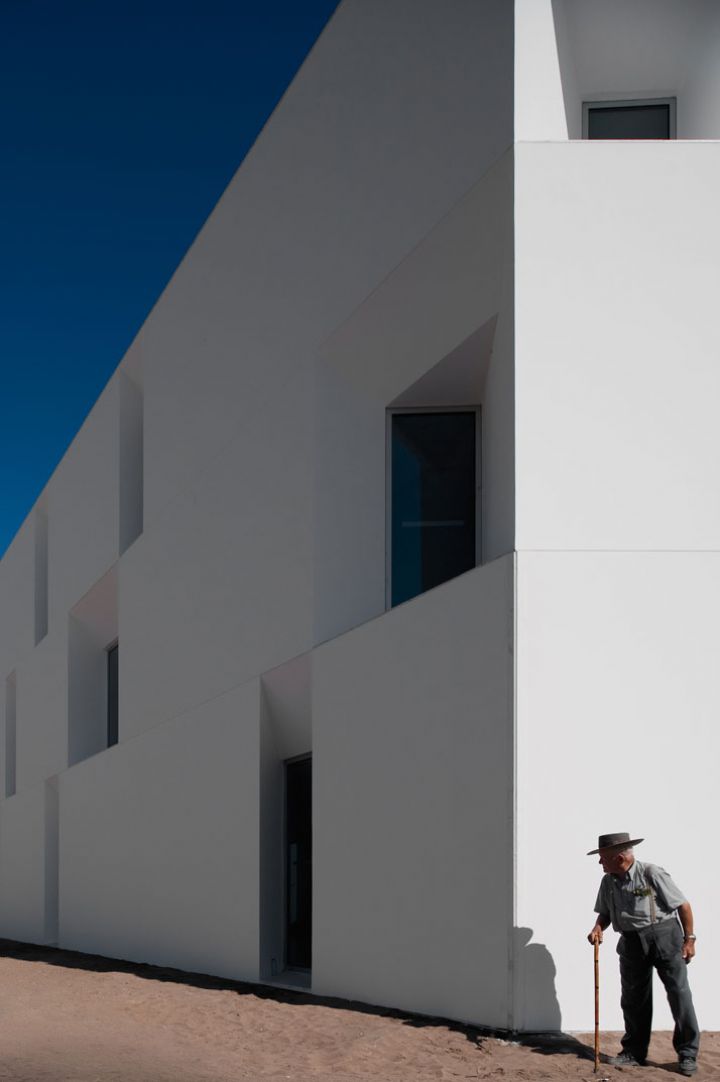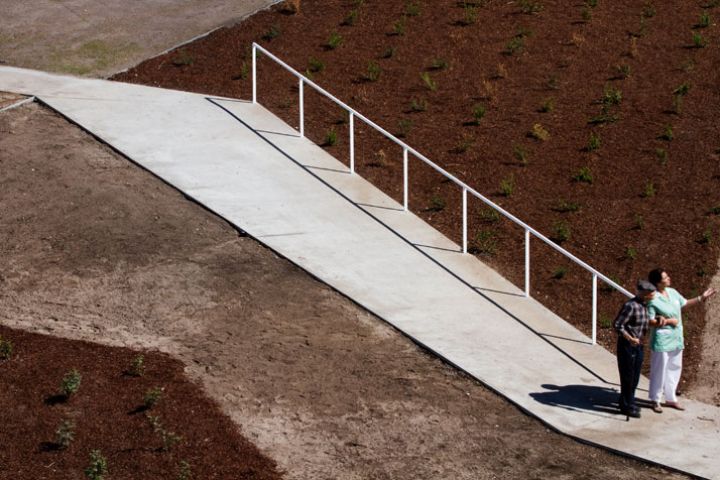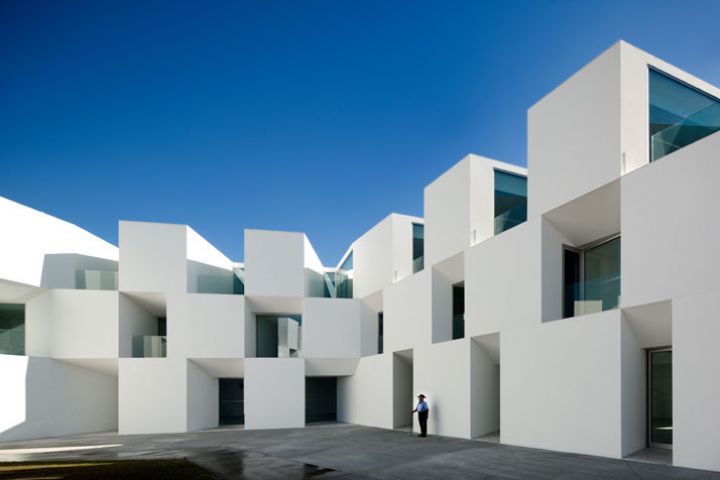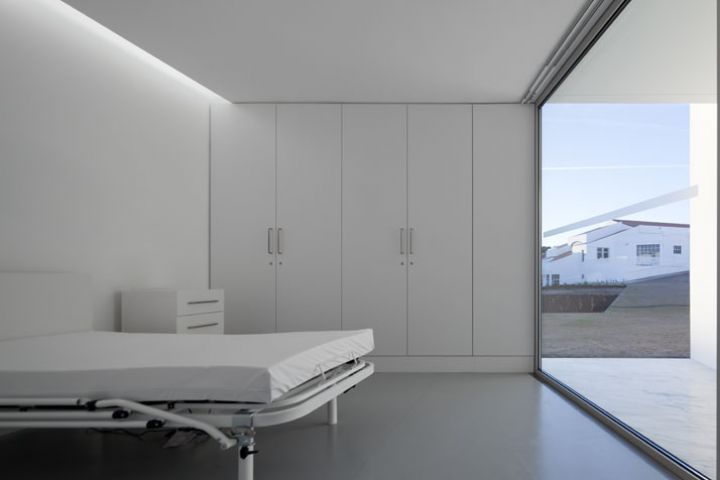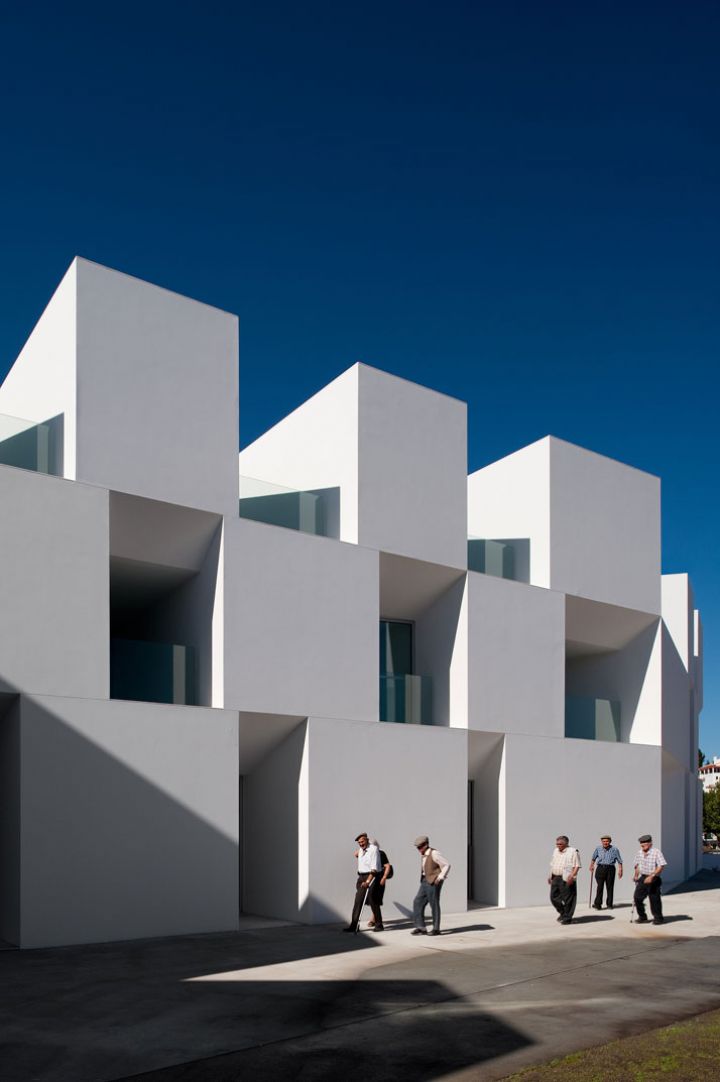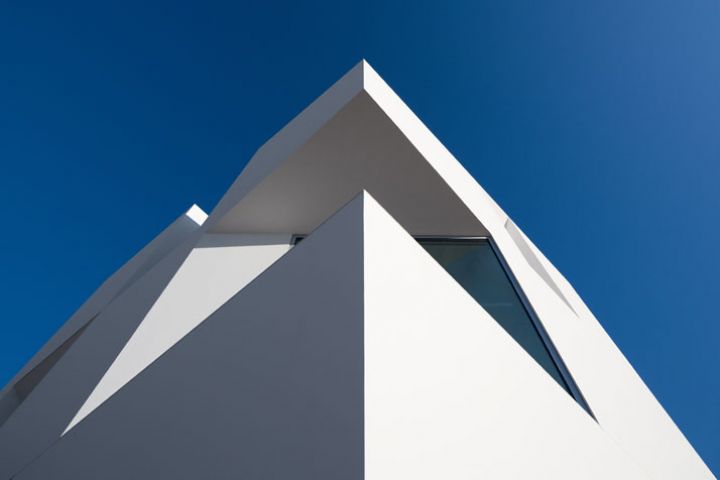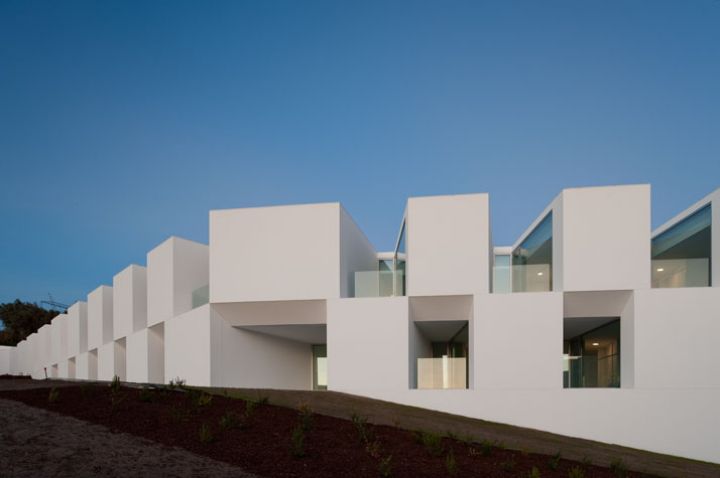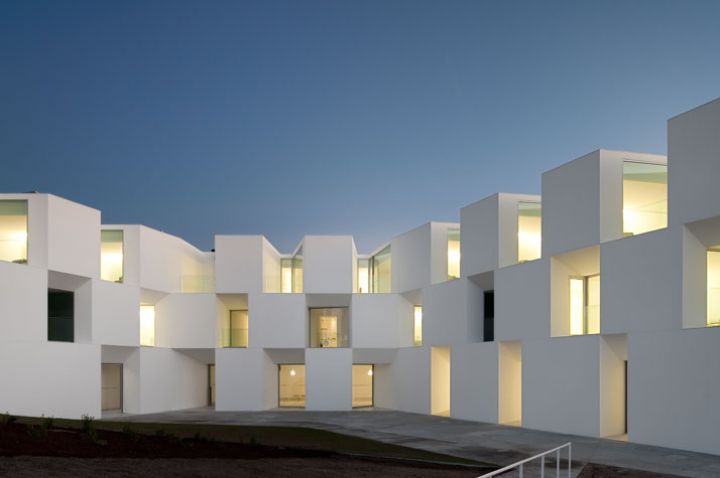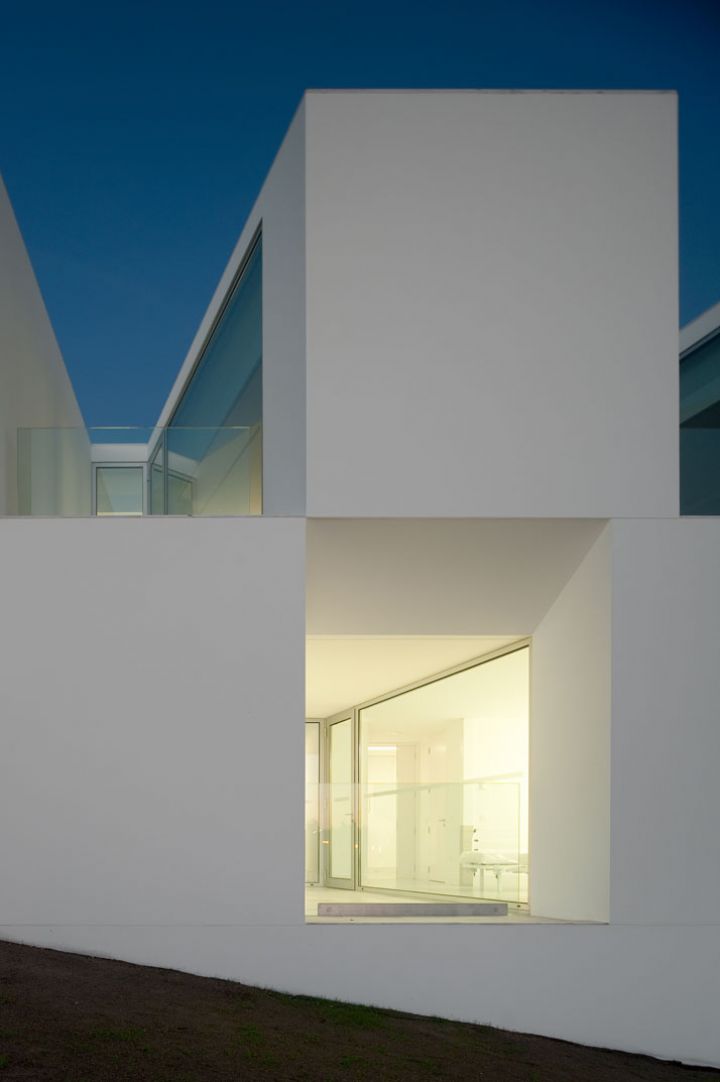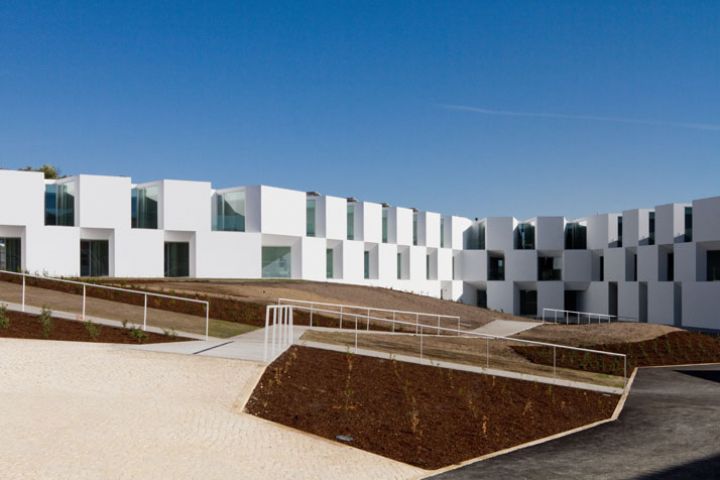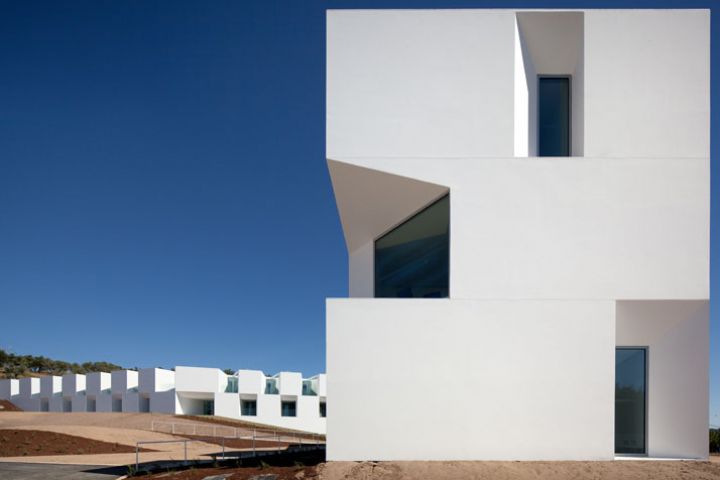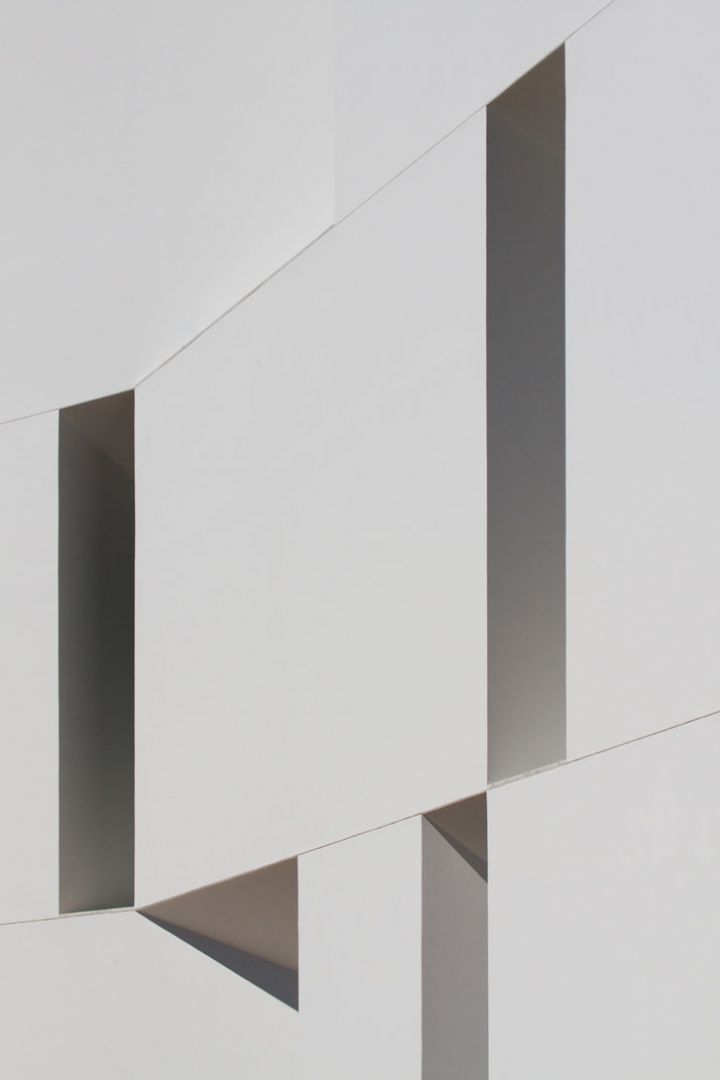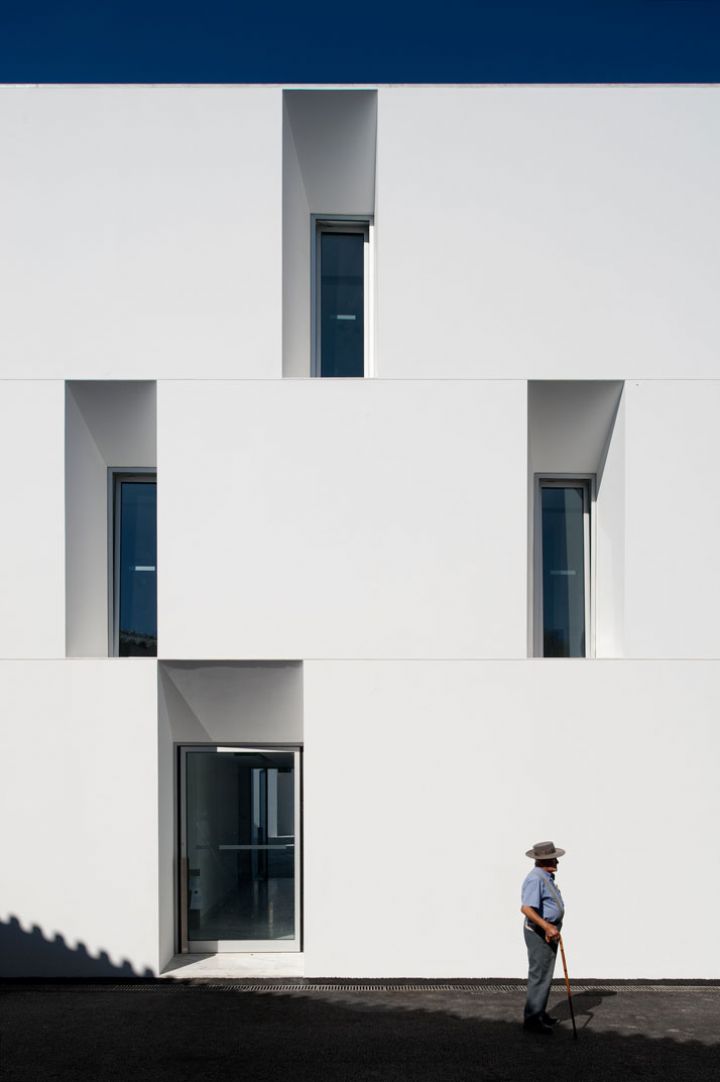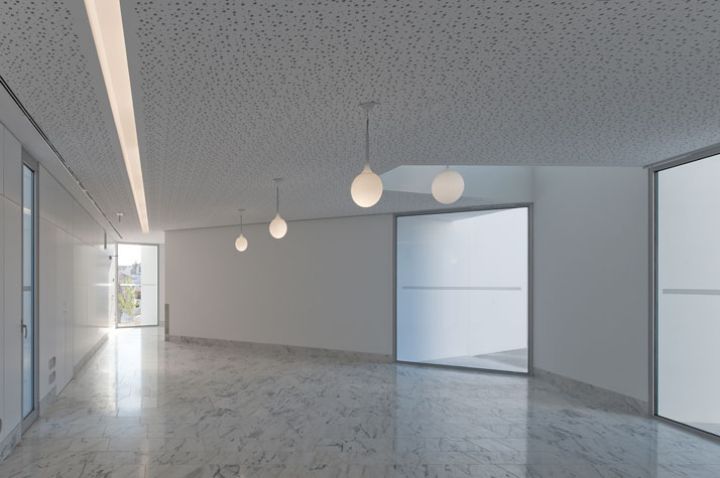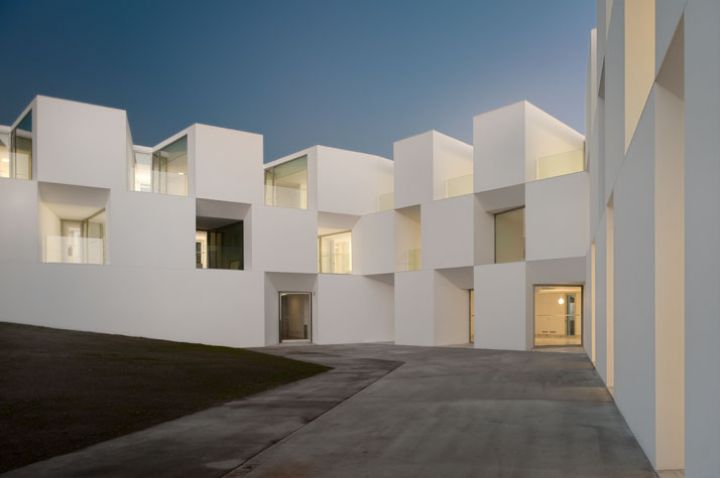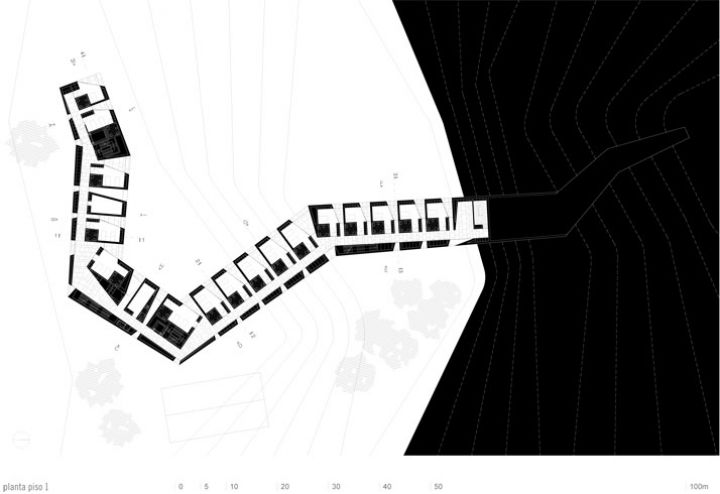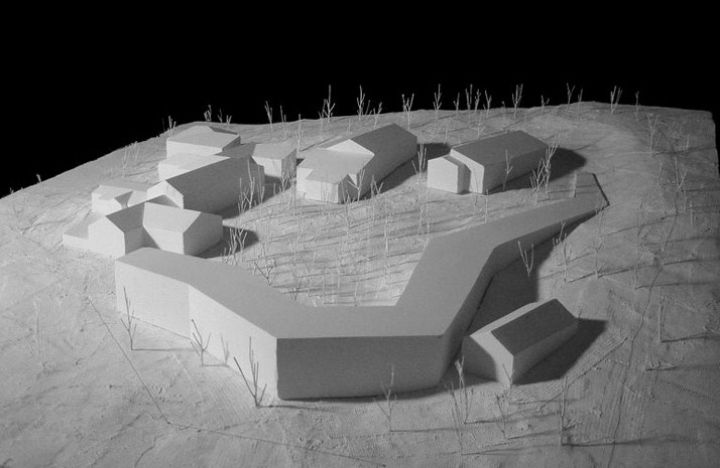 Photo: Fernando Guerra, FG + SG Architectural Photography
Street: Yatzer