Minimalist and total white style for the House of Lorrainen by dmvA Architecten it has been modified: 2021-06-11 di
The House of Lorrainen is a minimalist style residence with a total white look designed and built with the utmost attention in every detail by dmvA Architecten in Belgium, specifically in Malines. This is the prime example of minimalist architecture which wants, at the same time, to maintain the structure, shapes and geometry of the street in which it is located. Its creator, in fact, absolutely did not want to break and break with the existing spaces, but wanted to guarantee the maximum possible continuity.
The interior spaces in a minimalist style
Much care has also been taken in the study of the interior spaces and especially in their customization. These small vertical residences were not in fact organized independently by the architects, but each owner was able to complete them at will in order to better meet their personal needs. Also in this sense, therefore, we can understand the maximum flexibility and availability of architects.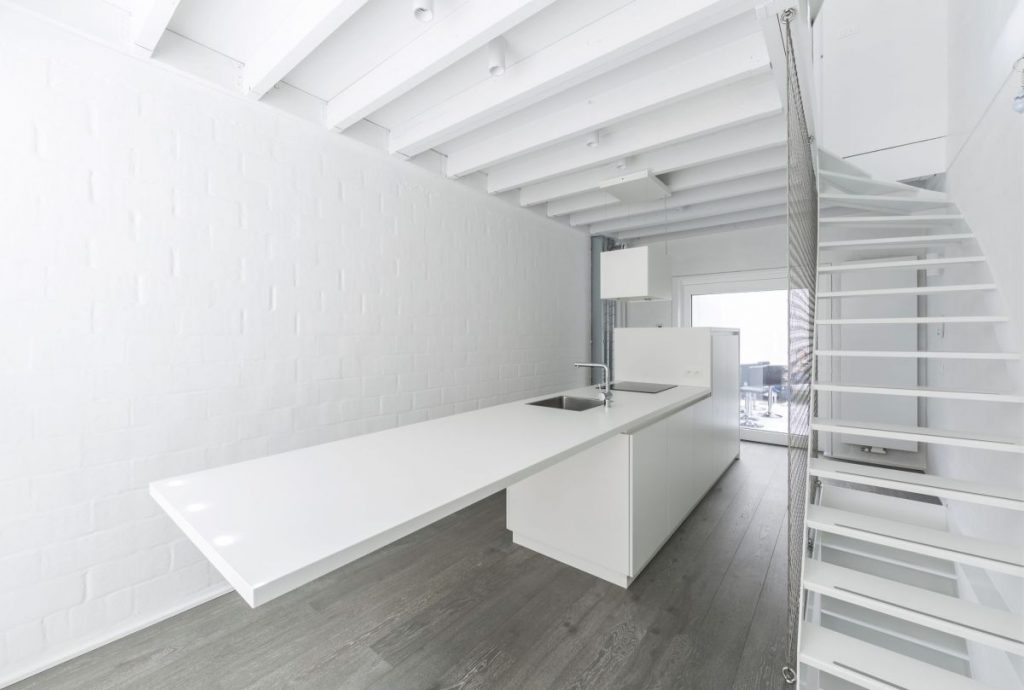 The most important aspect of the residence: the facade
The most important aspect of dmvA Architecten's work is certainly the great care that has been paid to the design and construction of the facades of the residence. In the past the structure that was located on the corner of the street was white, so all the new houses were also plastered in the same color (another element of continuity of the spaces), even if each was built with different construction materials. The first facade, for example, is in aluminum slats, while the second is in prefabricated concrete in the shape of a cross. The third is even made of glass, so the ground floor is perfectly suited to be used to host shop windows and shops. The fourth is in plain white plaster.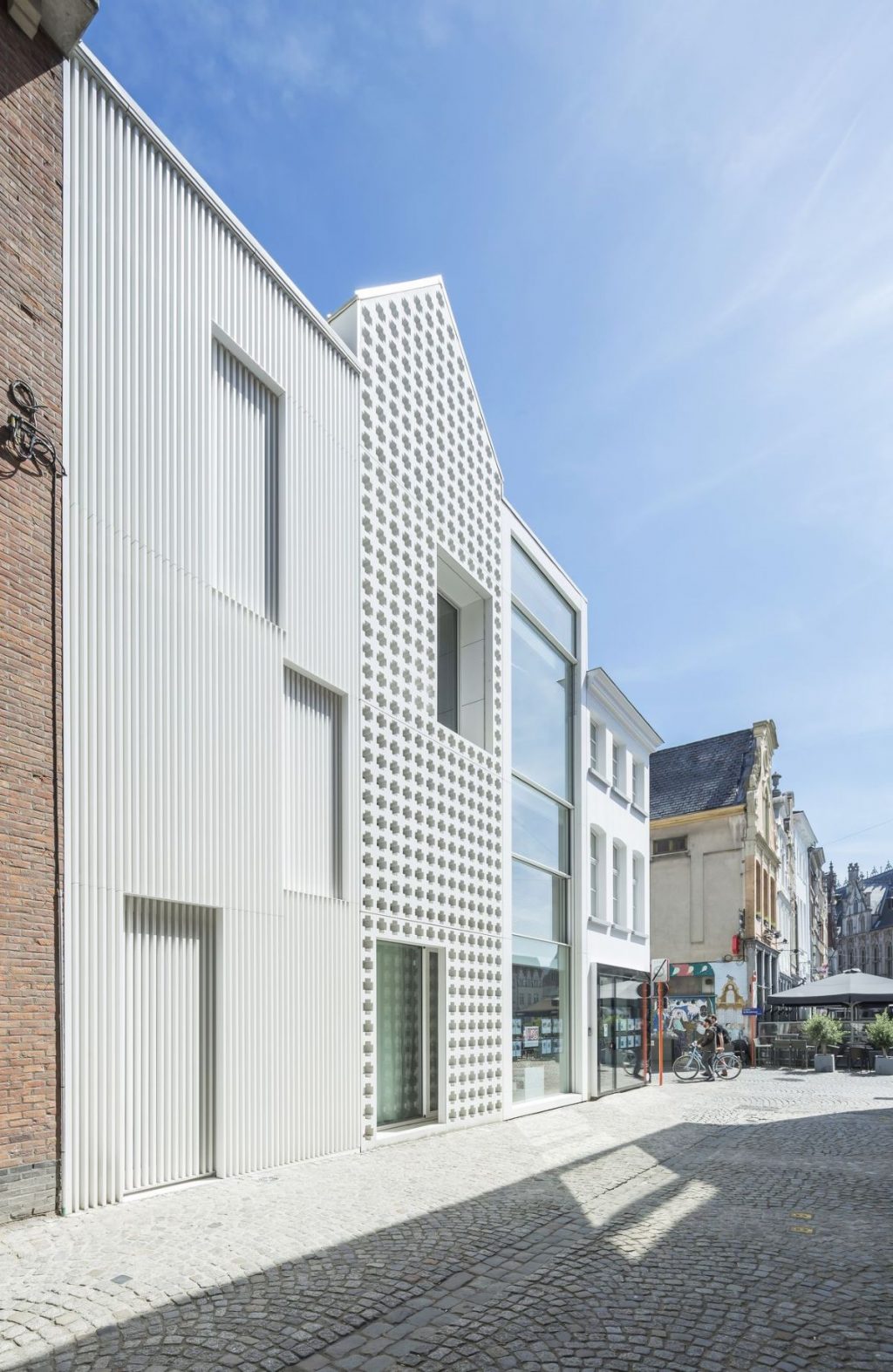 What sensations do the facades convey
At first glance the facades, even if so different, convey a feeling of breadth, openness and almost freedom, but at the same time they manage to guarantee maximum privacy and confidentiality. Unfortunately, the house inside was not very bright, but the architects solved the problem by creating an internal passage that allows the light to circulate better. This same passage also plays a very important social role for the residents because it soon became a social meeting place in which to meet even just to chat.
The vertical garden
The architects also thought about giving a touch of green, so they also created a vertical garden built on one of the walls of the internal façade.