Matteo De Ponti and Laura Macagno give life to Colé srl, a new brand of Italian design it has been modified: 2011-03-21 di
A new brand of Italian design will debut in April in Milan during the Salone del Mobile 2011. Matteo De Ponti, brand manager of Driade for over 10 years and Laura Macagno a passion for art and design, give life to Colè.
The brand philosophy is to create a new way of designing, based on a sophisticated expressive research and an unprecedented collaboration between all actors in the production chain.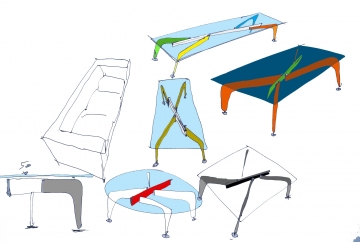 AKSU · SUARDI - ASYMETRICAL TABLE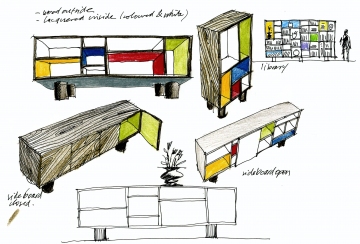 AKSU · SUARDI - OTTOMAN SOFA
Matthew and Laura always collect items that have in common the fact that they were made with masterly craftsmanship. Fragments of memory in which it captures, at first glance, the touch of the hand that has been working to forge them.
"We love things that have deep roots and we are convinced that, in a saturated world of objects, the product is first and foremost a service", say the two entrepreneurs. "Almost taken for granted the excellent quality, what really makes the difference is the link between those who produce, those who design, sellers and users of a certain object."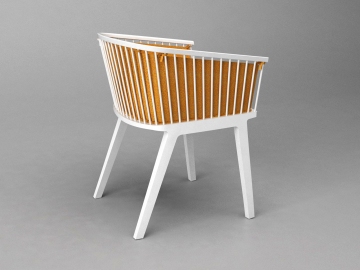 LORENZ · KAZ - SECRET CHAIR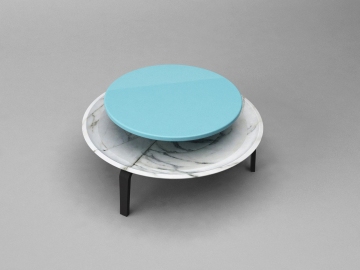 LORENZ · KAZ - SECRET TABLE
The Colé name is linked to a common memory that comes from Argentina, Laura homeland. A color element that - at the very thought - makes them smile.
The collections are the result of a collaboration with designers Lorenz / Kaz and Aksu / Suardi, born to promote the handicraft and semi-industrial always rooted in our territory.
COLÉ DESIGN LAB - 01
Collection of tables and tables that are born from a game of subtraction and interlocking between the elements. From a single plank, and cutting out from this symmetrically two regular trapezoids to the right and left, you get 1 element for the base of a table and 2 basic elements for a table. The apparent simplicity of the design hides artisan mastery in cutting and adapting the millimeter each beam to its base. The possibility of combining elements with different finishes of the product ensures a great flexibility.