Antonio Ravalli Architects, Mino> it has been modified: 2010-12-12> di
Recovery project of a former hemp mill into a youth hostel in Migliarino, Ferrara. L 'intervention is located within the municipal multipurpose center of Migliarino, obtained from the recovery of a former hemp mill, and covers a portion of the building of 510 square meters, which will house a youth hostel. The project relies for its implementation on a reduced regional funding and a dubious profitability management. L 'managerial aspect is therefore a central element of the project: the economic and energy savings become the' primary objective. L 'intervention is thought of as
a 'passive machine' capable of delivering the natural motion of 'air to benefit climate, while the distribution of plants and morphological definition of the different environments, designed to obtain a minimization of the elements and technologies used, allow an elastic capacity of reception : maximum in spring and summer and during special events, reduced to 'essential in periods with lower turnout. While on the ground floor are planned spaces of welcome and service, the second floor has a single large room with air-illuminating surfaces on one side. On the opposite side it is arranged on two levels, four rooms with private bathroom, toilet and a common staircase. The volume, compact and well-defined, it is easy to conditioning through traditional methods.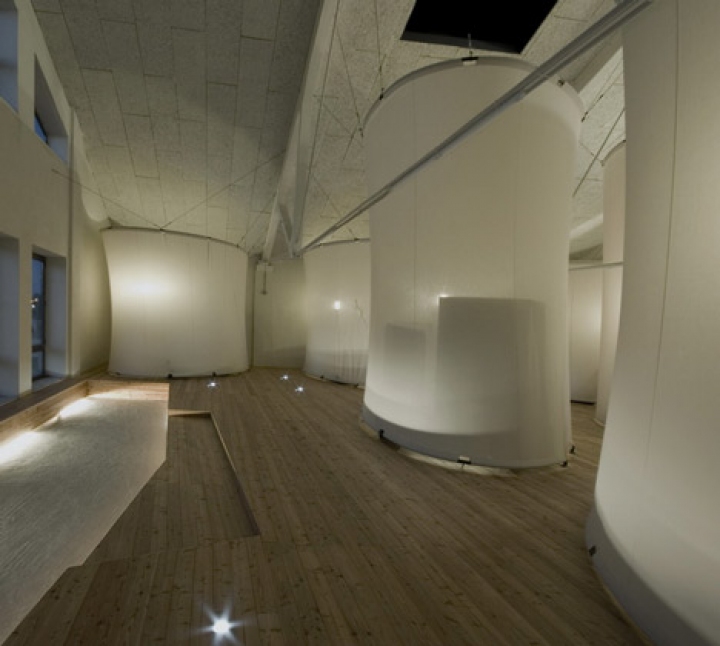 Air conditioning in the main space instead relies on passive ventilation, facilitated by location north of the openings and two ventilation towers placed on the roof. The fact of not being divisible into additional housing units, given the uniqueness of the source of light and air, suggests an alternative solution to the dorm: as in a camping indoors, inserting autonomous cells, bounded by light casings. 'Rooms' independent not only physically but also climatically: an air conditioning system prompt lets you choose which 'switch'. L 'entire plant network is housed in the platform inspection wood that acts as a connective tissue cell-cell. The height difference that the distinction between the more intimate space of the rooms and the common day. The movement of the perimeter of the platform creates opportunities for sitting and relaxing. The space remains fluid while allowing a multiplicity of distinct uses, while the monochromatic furnishings and elements inserted enhances the plasticity.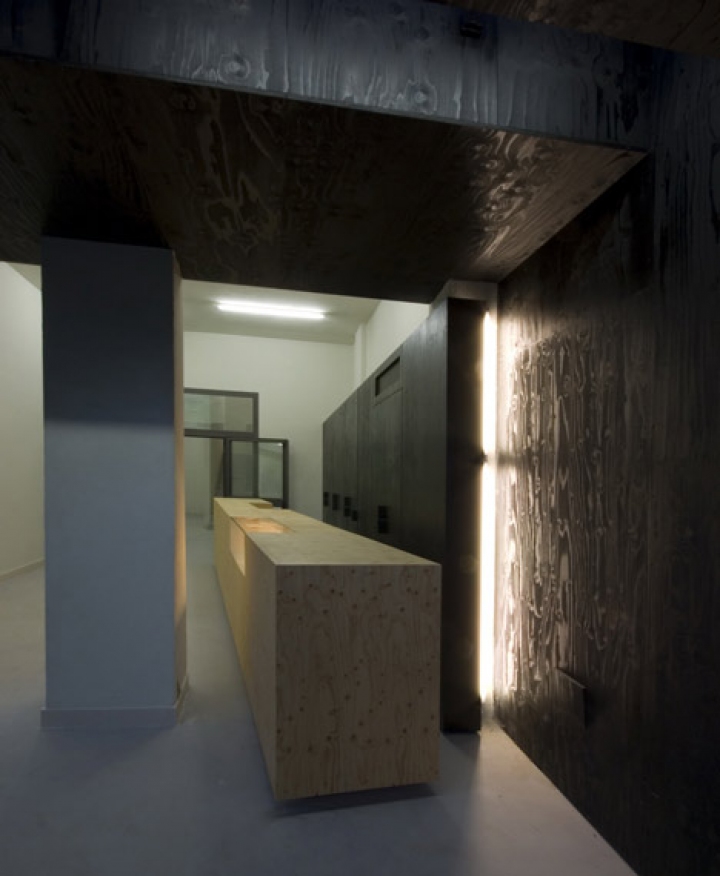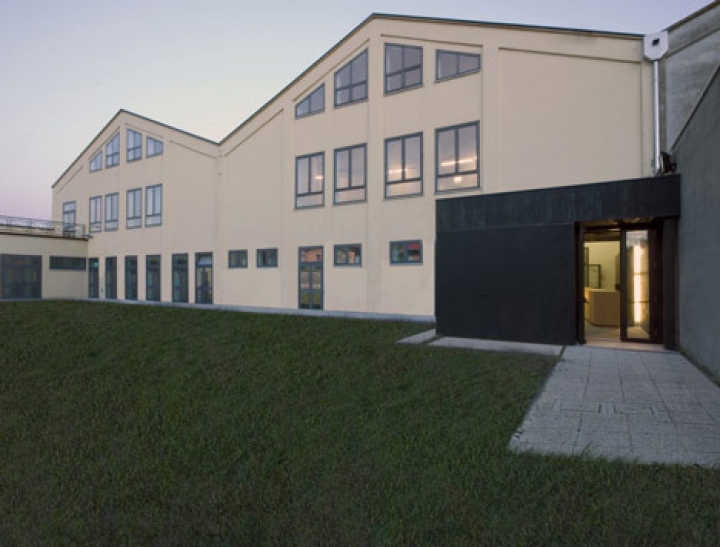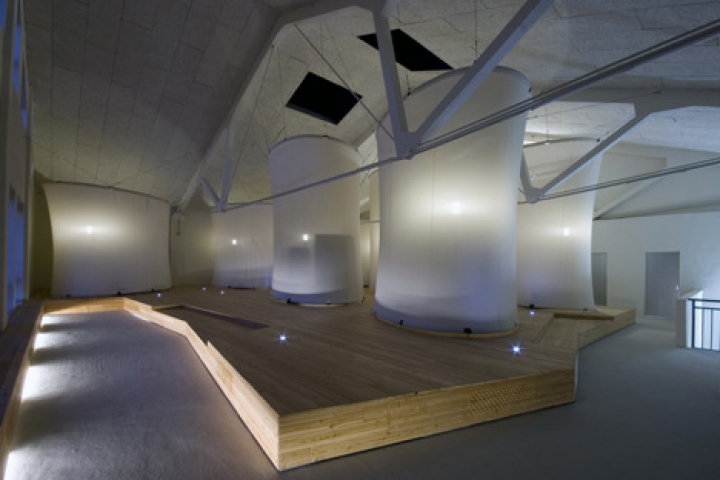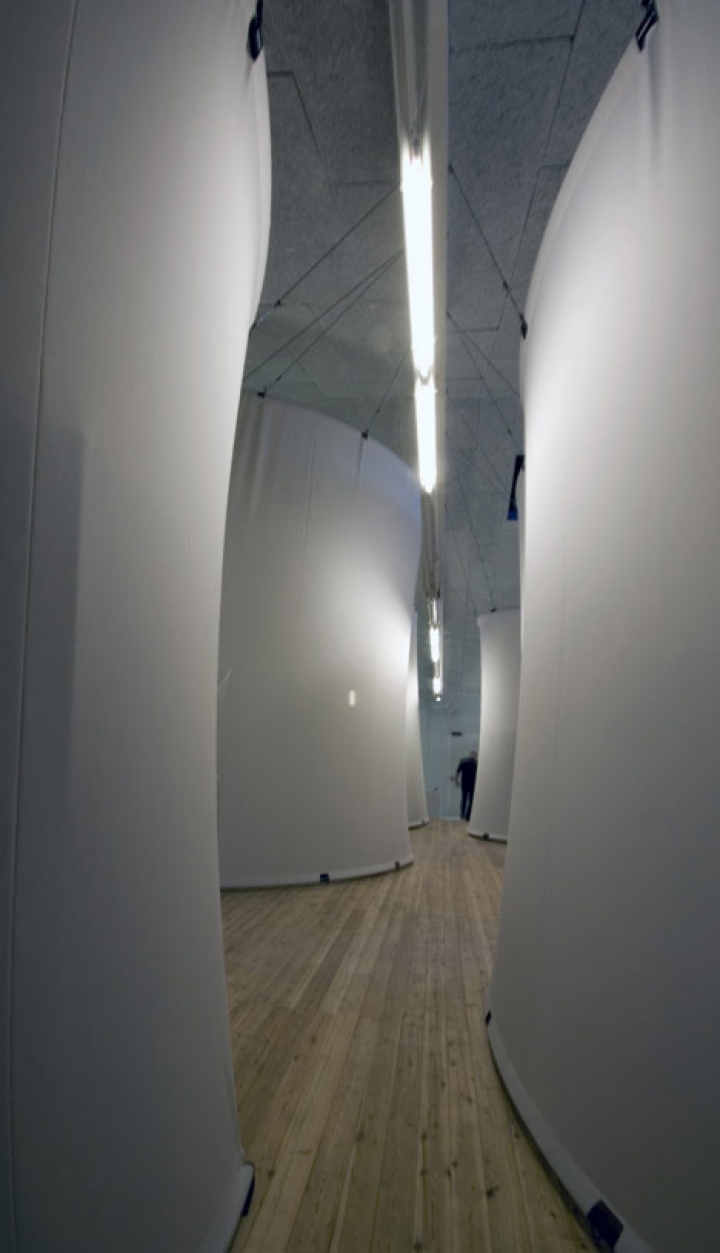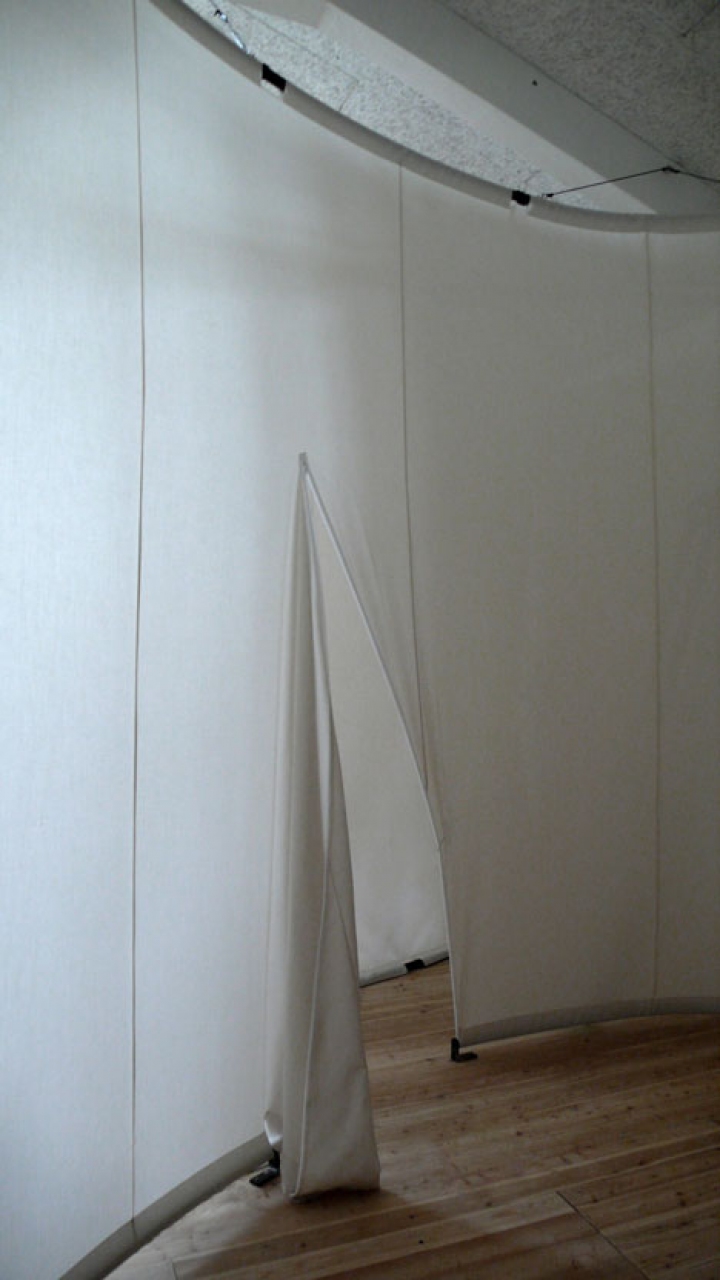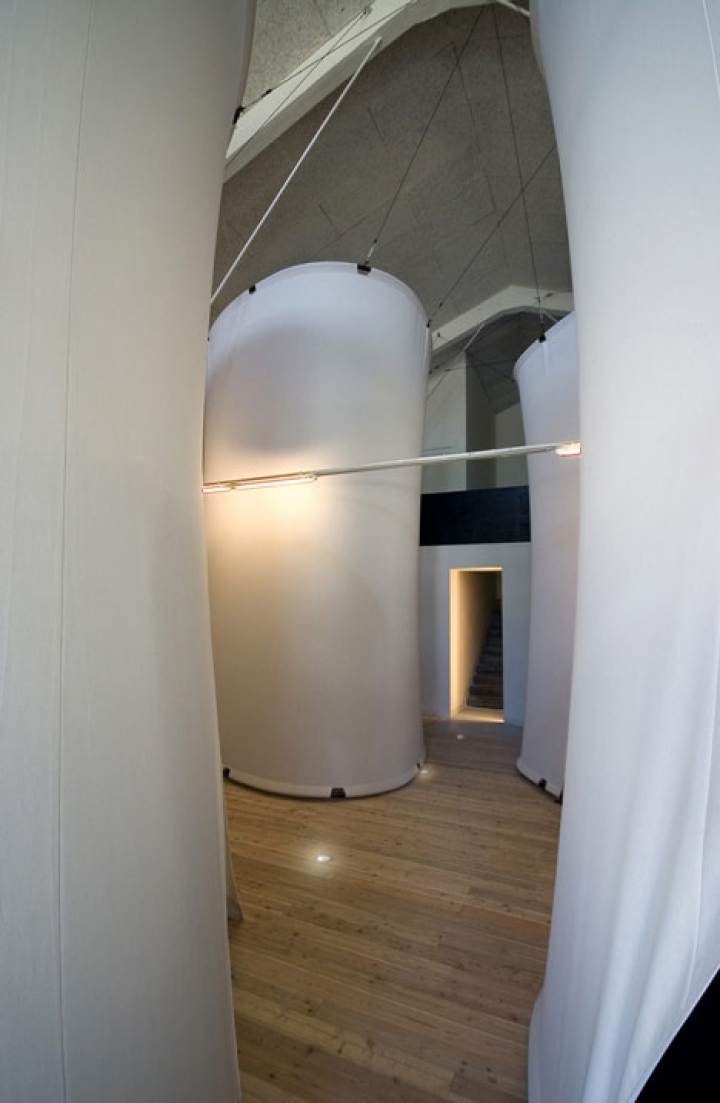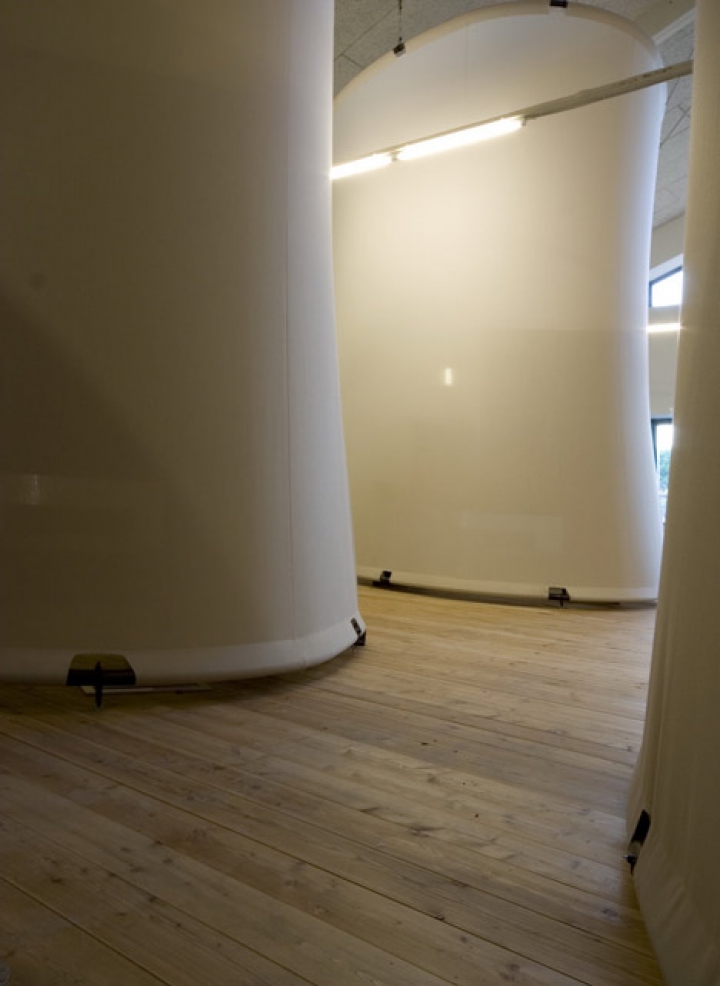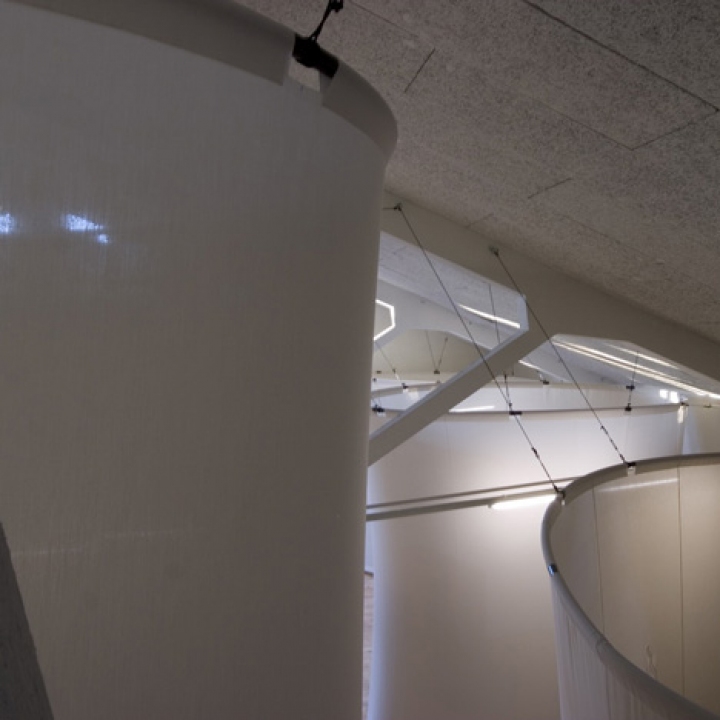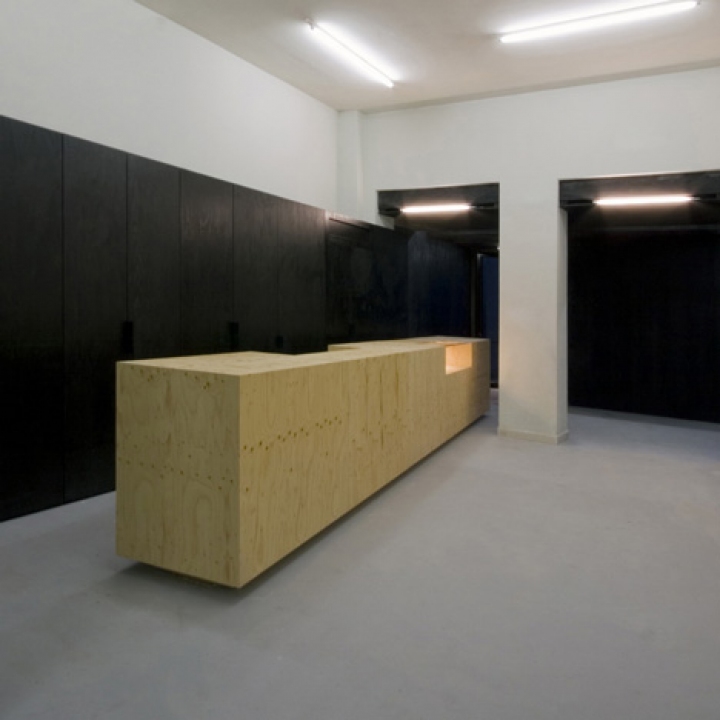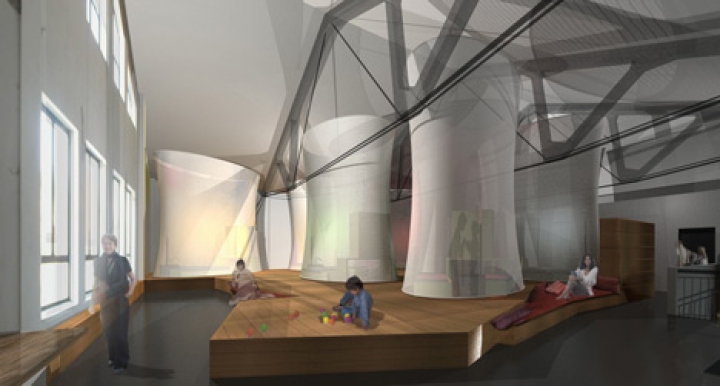 Sitography: dezeen, Antonio Ravalli Architetti.