A few weeks after the inauguration, Scirocco H formalizes its participation in the Salone del Mobile in Milan.
The roof that goes up in smoke, an external mobile pavilion by Overtreders W. for Allerzielen.nu. Dutch design studio Overtreders W designed an outdoor mobile pavilion. The pavilion, a meeting place for sharing food and stories, was called "Het opgaat dat dak a torre" (the roof that goes up in smoke). It consists of two large picnic tables, a movable roof that provides shelter for the tables and a wood stove.
SDM Products Selection, a selection of design products able to improve the liveability of indoor and outdoor spaces, while at the same time expressing a mood.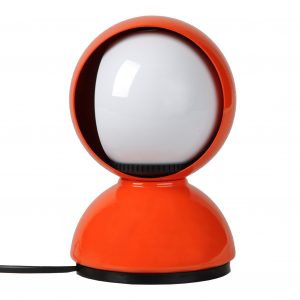 Eclisse, Vico Magistretti for Artemide
Recovery project of a former canapificio in a youth hostel in Migliarino, Ferrara. The intervention is located inside the municipal multipurpose center of Migliarino, obtained from the recovery of a former canapificio, and concerns a portion of the building of 510 square meters, intended to house a youth hostel. The project can count for its execution on a reduced regional financing and a dubious operating profitability. The management aspect is therefore a central element of the project: economic and energy saving become the primary objective. The intervention is thought of as