Light Painting WiFi / Timo Arnall, Jørn Knutsen, Einar Sneve Martinussen it has been modified: 2011-03-14 di
The city is full of an invisible landscape of networks is becoming an interconnected party with daily life. We want to explore and reveal what the terrain of WiFi immaterial appears and how it relates to the city.
In order to study the spatial and material qualities of wireless networks, we built a WiFi barrel that displays the strength of the WiFi signal via a bar of lights. When moving into space, the rod shows the changes in the WiFi signal. Long exposure photographs of the moving bar reveal the presence and signal strength variations of a network.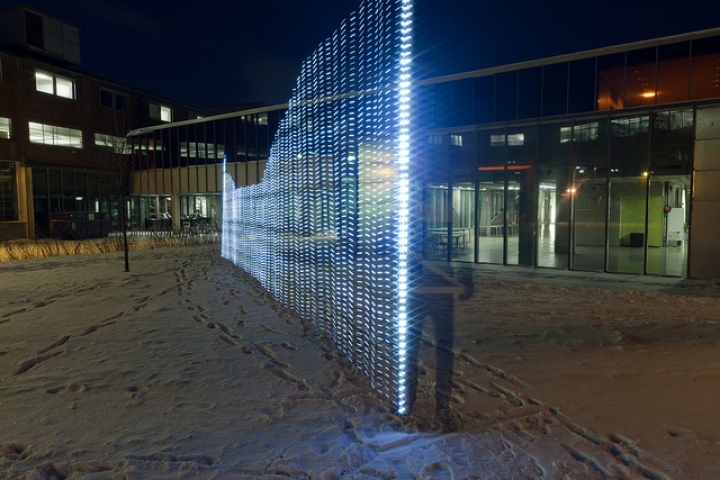 Immaterials: Light Painting WiFi from Timo on Vimeo. By Timo Arnall, Jørn Knutsen and Einar Sneve Martinussen.