Losanga: the metallic mosaic by Nikita Bettoni for De Castelli, the magic of metal for walls and floors it has been modified: 2023-09-12 di
Losanga mosaic, designed by Nikita Bettoni for De Castelli, an expression of elegance and creativity in the world of interior design and architecture. The DeLabré process gives the mosaic a three-dimensional effect. The Losanga mosaic is suitable for wall or floor installation.
In the world of design and architecture, the use of metal as a decorative material is experiencing an extraordinary renaissance. Among the companies that stand out for their mastery of metalworking is De Castelli, and one of their most striking creations is the Losanga mosaic, designed by Nikita Bettoni. This mosaic embodies formal elegance and executive perfection, characterized by a particular rhomboidal tile design that captures attention and imagination.
The distinctive feature of the Losanga mosaic is the arrangement of the tiles with two or three elements, which gives rise to complex and fascinating patterns. However, what makes this mosaic truly extraordinary is the use of DeLabré processing, which gives the surface an optical illusion of three-dimensionality. The shades and reflections obtained from this processing technique add invaluable value to the mosaic, creating a sensation of depth and dynamism.
The Losanga mosaic is made with rhomboidal tiles joined together, available in two variants to create different geometric patterns. These tiles are made of brass, copper and stainless steel and are pre-assembled on a fiberglass mesh to form a tile. This feature makes the Losanga mosaic ideal for installation on both walls and floors, offering infinite design and application possibilities.
But the Losanga mosaic is only one of the many creative expressions of De Castelli materials. The range of surfaces offered by the company is truly astonishing. Processes such as oxidation, setting, etching and erosion are just some of the creative possibilities that can be applied to this ever-evolving material. The metal thus becomes a sort of architectural second skin, creating a rich palette of iridescent shades, oxidations and deep colors.
De Castelli surfaces represent a new dimension in decoration, which avoids artifice to celebrate the essential nature of the material itself in its aesthetic and symbolic value. Three distinct mediums, DeTile, DeMosaic and DeSign, were created to meet different design needs. The modular solutions provided by DeTile allow you to intervene even on small-scale projects, focusing on the quality of the finishes and the decorative impact of its rigorous geometric shapes.
DeMosaic, on the other hand, brings an expression of ancient mosaic art into the context of architectural expression, even on larger surfaces. And thanks to customized creations, DeSign offers maximum compositional freedom, freeing projects from dimensional limitations.
Finally, the DeFrame collection exemplifies the artistic and experimental research of formats, textures and finishes by graphic designers, interior designers and architects. DeFrame offers refined works of art that are a true celebration of the nobility of the material.
In summary, De Castelli presents four interpretative approaches for a single material, with the aim of extending its potential applications and offering designers a selection of new and unique shapes. Nikita Bettoni's Losanga mosaic and other De Castelli surfaces represent an extraordinary fusion of elegance, creativity and craftsmanship that continues to redefine the concept of metal design.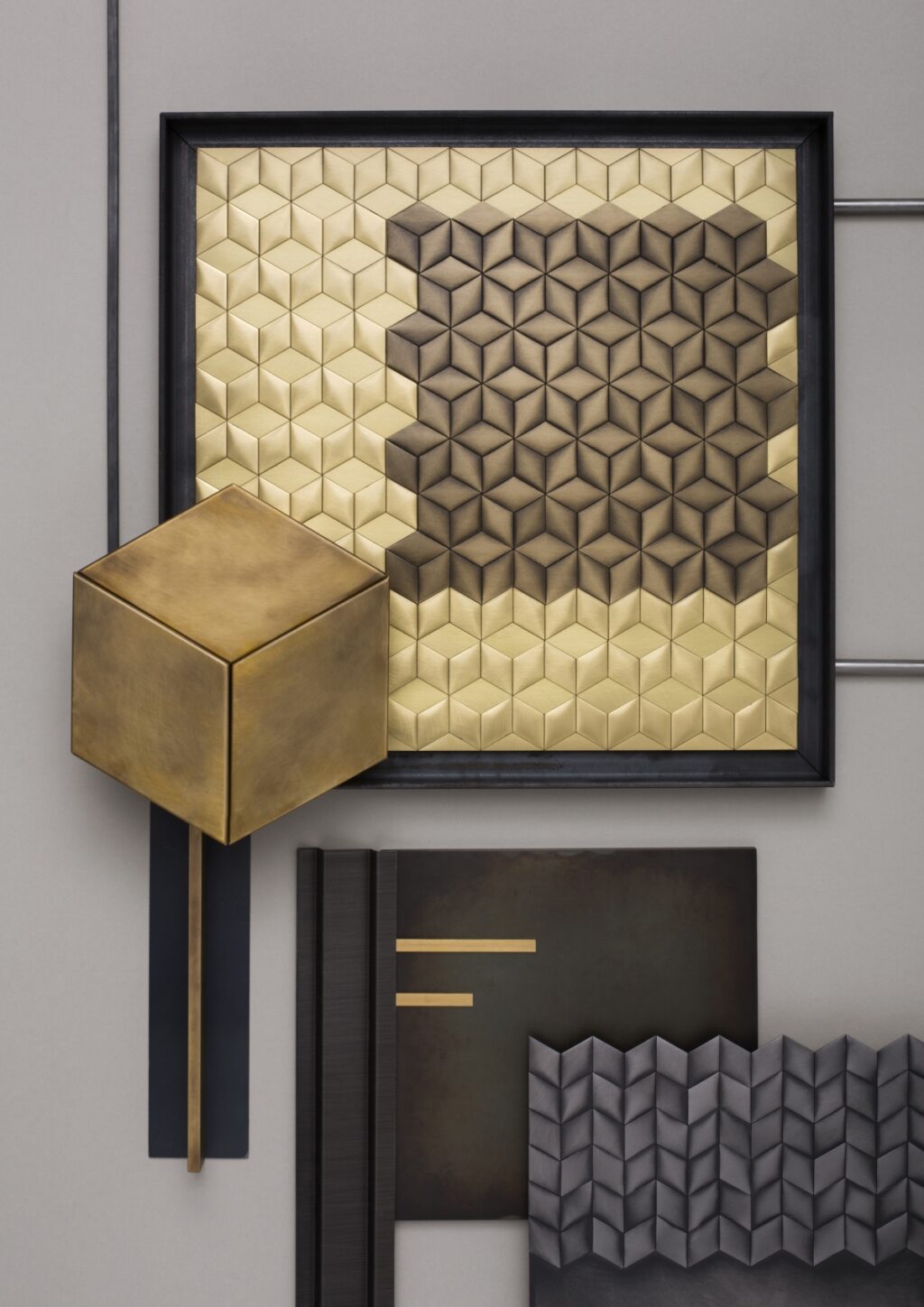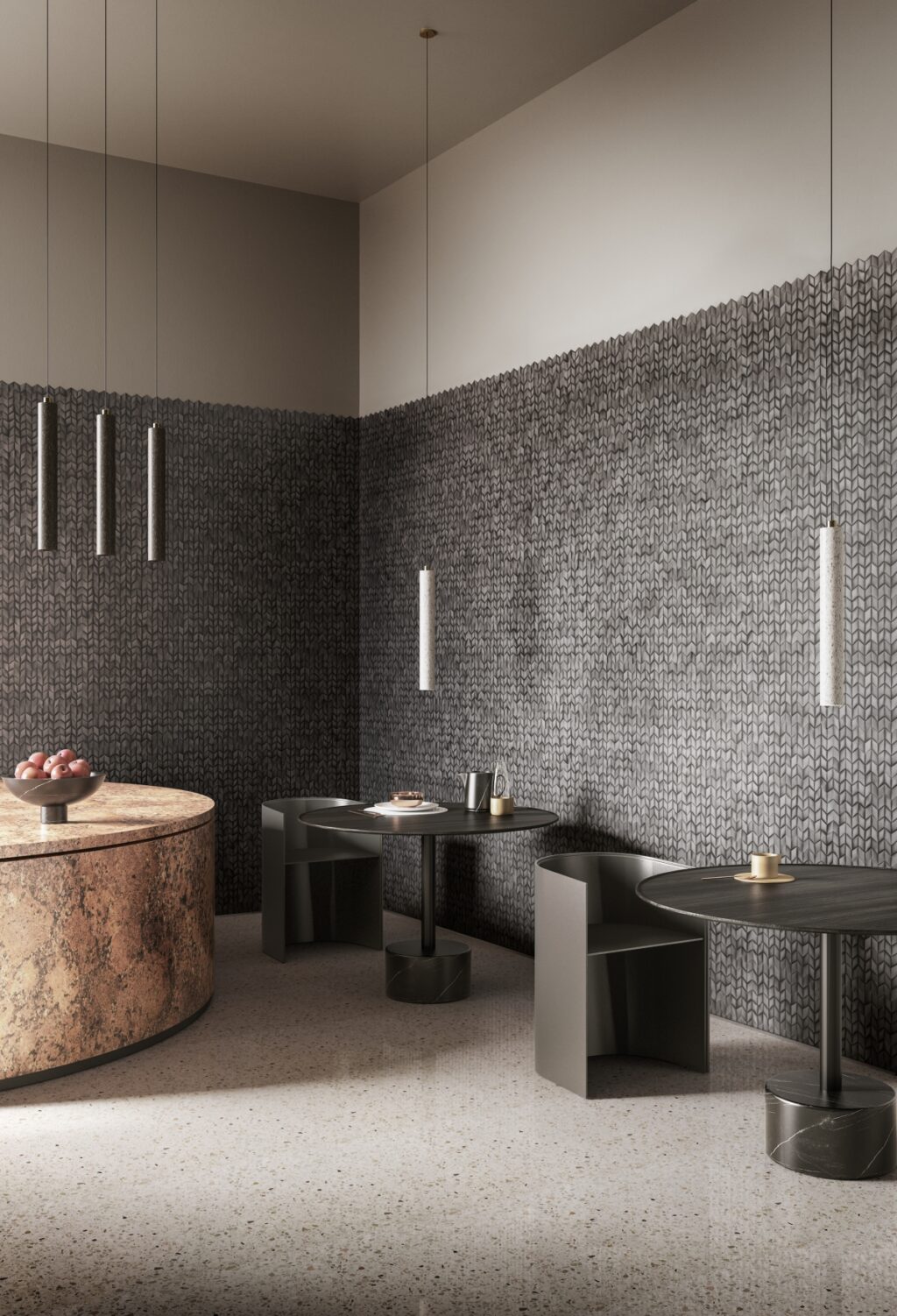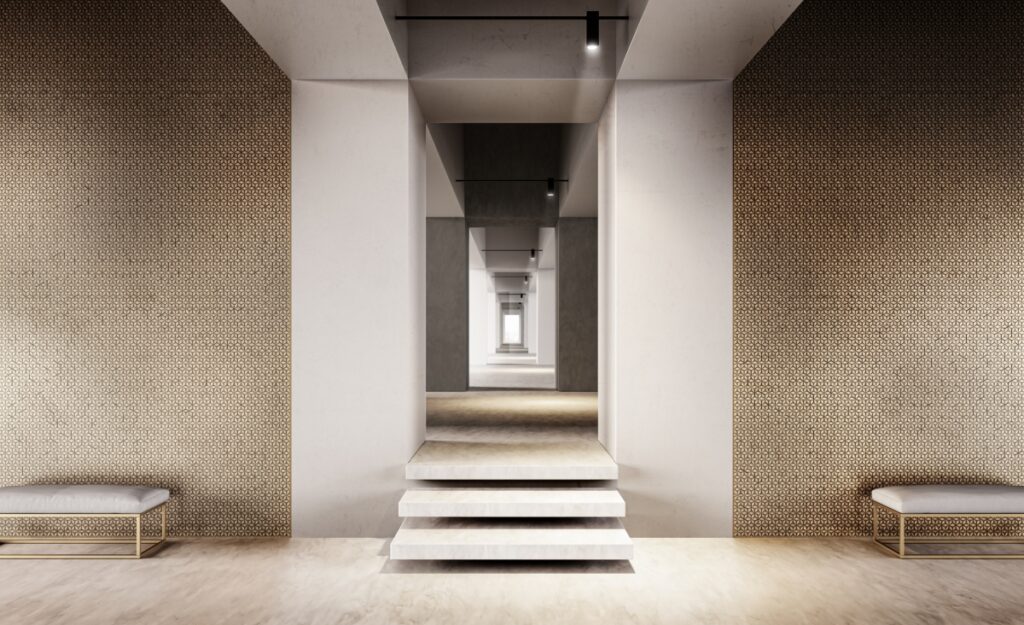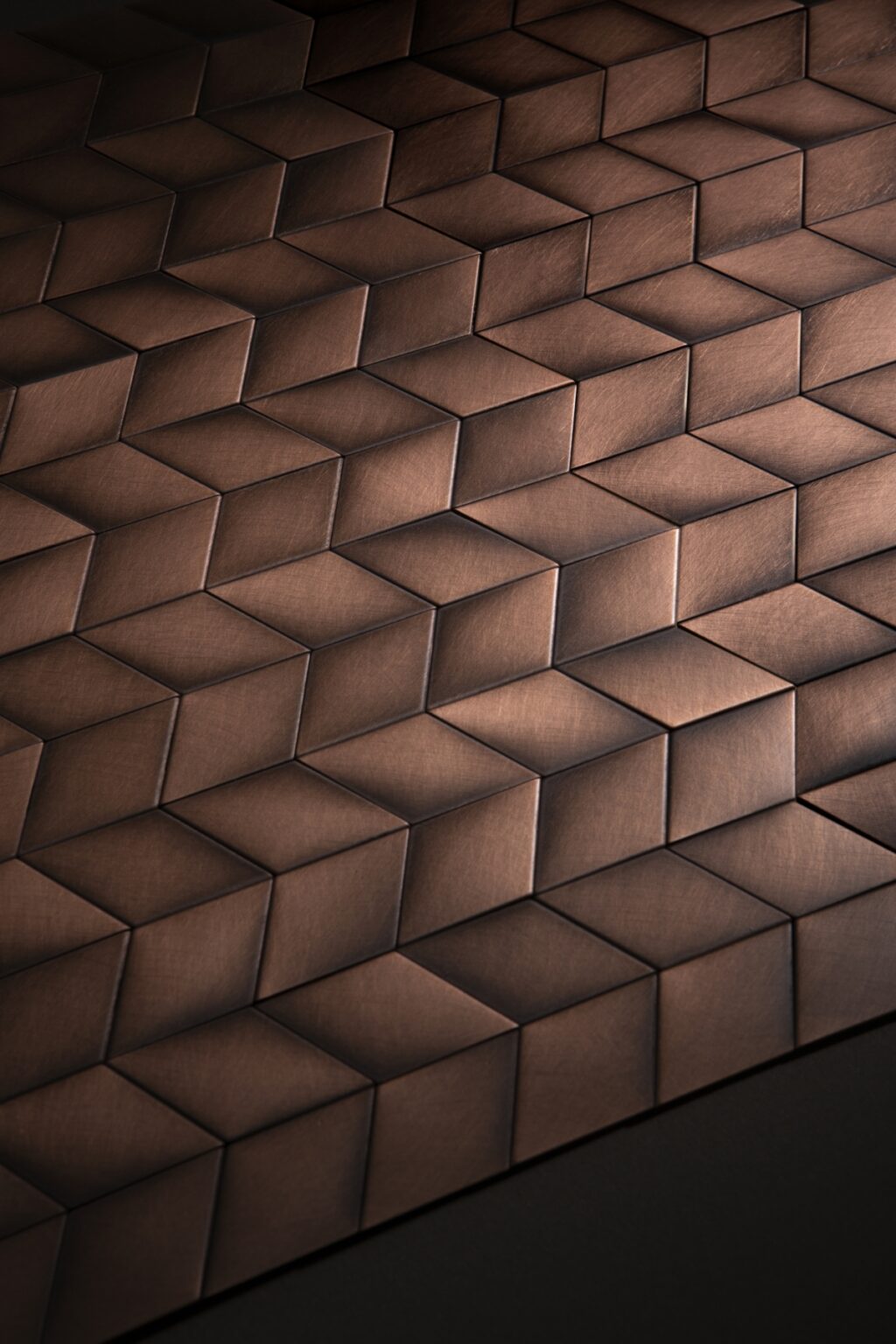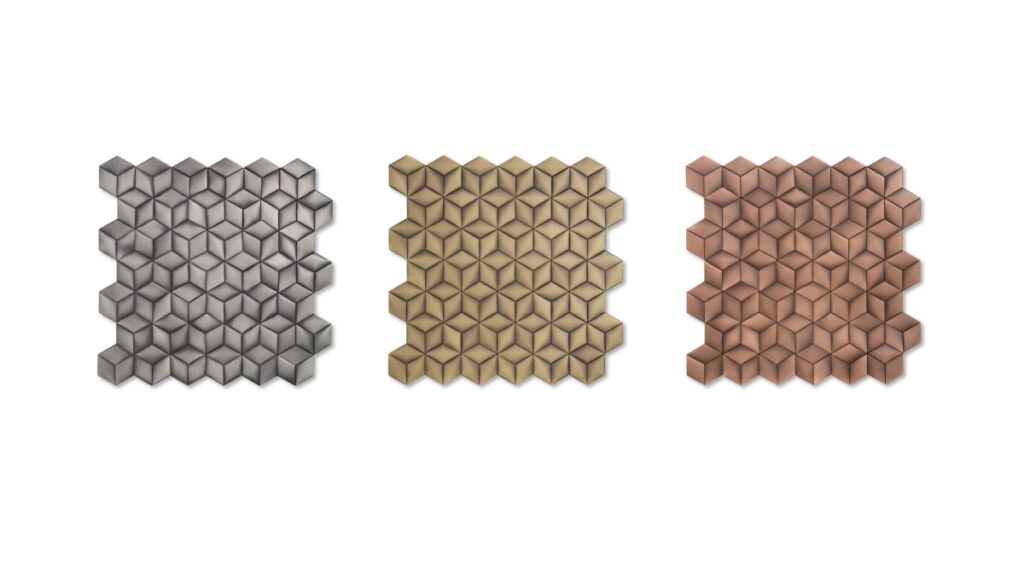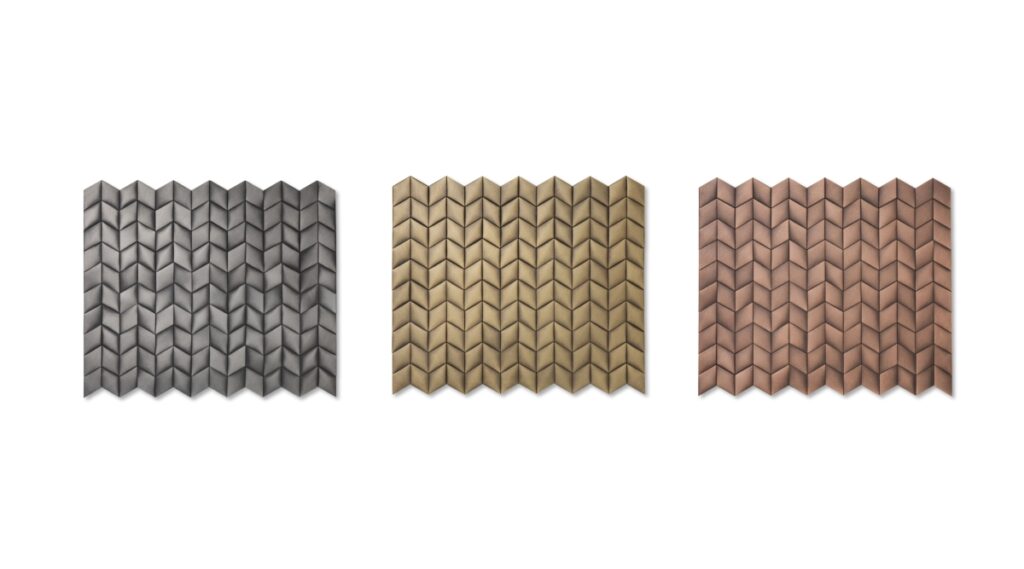 Product info
Losanga A: 32,2 × 31,7 cm
Losanga B: 35 × 30 cm
Thickness / Thickness 2mm