STEP-BY-STEP OF TUBES AWARDED AT ISH it has been modified: 2019-03-13 di
The Step-by-Step heater, designed by Alberto Meda, wins the award 'Design Plus powered by ISH 2019' organized by the German Design Council.
From 11 to 15 March, in Frankfurt, Tubes will be present at the ISH fair not only as an exhibitor (Hall 3.0 Stand B82), but also in the exhibition dedicated to the Design Plus award winning products powered by ISH 2019.
Step-by-Step, the heater designed by Alberto Meda, is in fact one of the products chosen by the jury from among those exhibited at ISH for its ability to combine technology and design, with an eye to the values ​​of innovation, sustainability and energy efficiency. The award ceremony will take place on 11 March, the inaugural day of ISH, in the foyer of Hall 4.2 where the exhibition will be set up.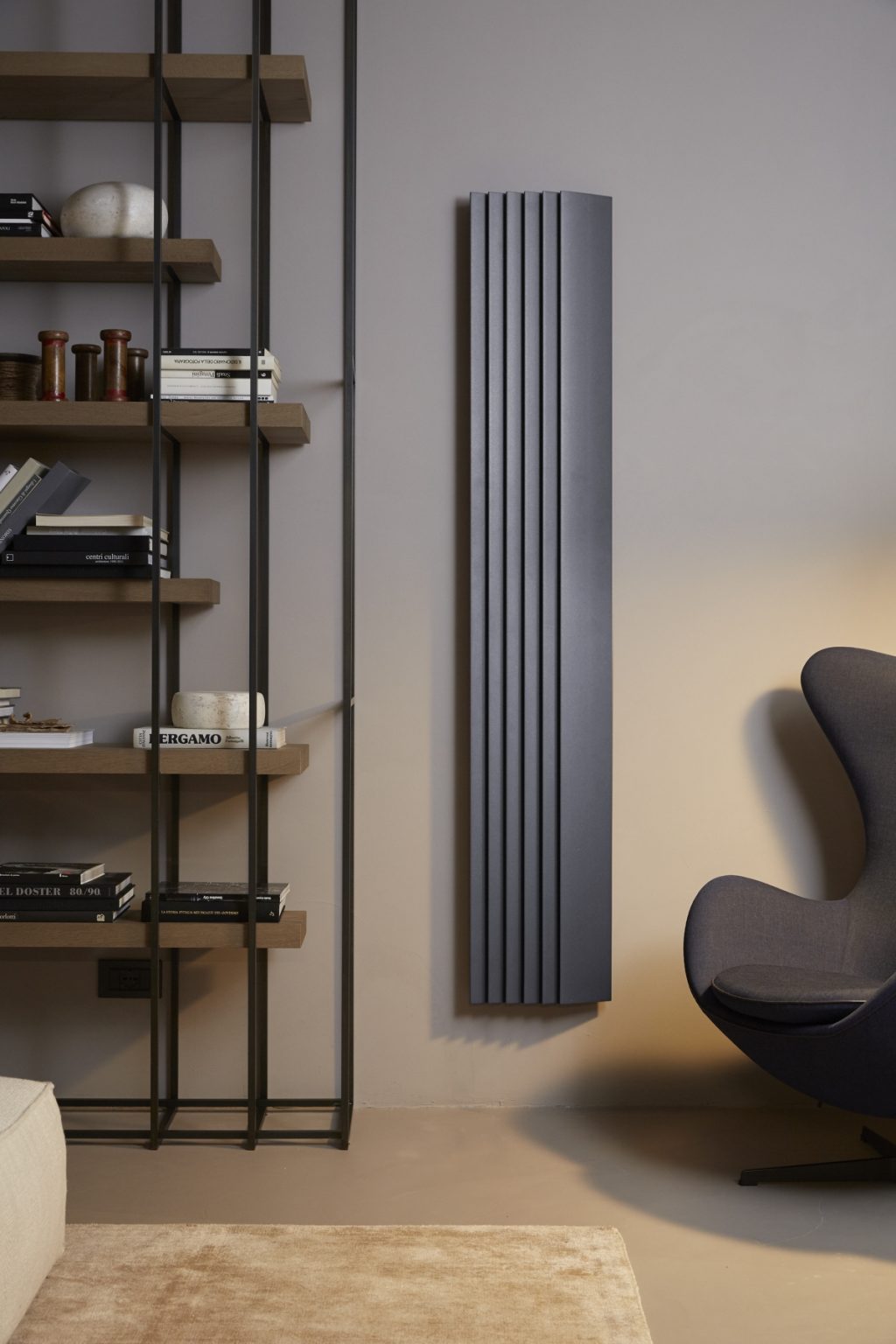 The Design Plus prize, organized by the German Design Council, has been awarded annually since 1983 to highlight products exhibited at Messe Frankfurt. Tubes is at the second consecutive Design Plus win: in 2017, at the previous edition of ISH, the eclectic Origami was awarded, as Step-by-Step designed by Alberto Meda.
Step-by-Step, which is part of the Elements collection by Tubes, represents an important architectural presence that, depending on the case, knows how to be discreet or protagonist of the space, and is equipped with advanced technology, aimed at achieving the highest efficiency. with the lowest energy consumption.
The Step-by-Step concept starts with an aluminum module whose surface is made up of pleated elliptical elements, inclined to the right or to the left. Depending on their arrangement and the observer's perspective, suggestive plays of light and visual effects are created that arouse completely different emotions: from a slight sense of movement to the architectural-monumental.
The modularity makes Step-by-Step suitable for the most diverse design requirements. The base module can be installed individually or positioned next to another module, creating so many configurations. Step-by-Step is therefore ideal both for large spaces in which you want to insert an important decorative presence, and for confined spaces, in which the limited space (the radiator protrudes only 7,8 cm from the wall) makes room for the interior.
Step-by-Step is available in hydraulic and electric versions. Heating occurs in two ways: by radiation, that is by directly radiating the heat through the large heat exchange surface, and by natural convection, thanks to the hot air that passes through it from the bottom up.