Fullerbath® by Aequor. The revolutionary eco-sustainable material to protect health it has been modified: 2022-08-26 di
Aequor srl, a young company characterized by a passion for research and design solidity, aimed at obtaining aesthetically satisfying products that protect and promote the health of the person while respecting the environment, testifies to the vitality of the Italian entrepreneurial fabric.
Aequor is the creator of the high-profile innovative international patent Fullerbath®, a resin based on Shungite and C60 fullerene molecules. It is a composite material, made up of a high percentage of mineral fillers and a low percentage of high purity polyester and acrylic polymers. Thanks to the revolutionary use of fullerene C60, the surfaces of Aequor srl products are actively antibacterial, that is, contact with Fullerbath® eliminates and prevents the development of bacteria on surfaces, in particular Escherichia Coli and Staphylococcus aureus. Fullerbath® is also a hypoallergenic product, resistant to fire (class 1) and UV rays. An inert, compact and non-porous compound, easily workable, with an appearance similar to natural stone. Unlike ceramic products, Aequor products are made with cold molding, thus avoiding the highly impactful use of ovens. Finally, the choice of Fullerbath® material ensures first choice products, restorable if damaged and fully recyclable.
Creator of a versatile product that can be a winner in the most varied fields of activity, at the moment the company offers a wide range of aesthetically designed bathroom fixtures, washbasins, bathtubs and shower trays, the latter in four finishes and five colors. . In particular, in the catalog, the Dream collection stands out, designed by the architect and designer Simone Micheli with angles that are impossible to achieve in ceramic. The collection consists of a vase, a square-shaped bidet with rounded corners and an elegant washbasin.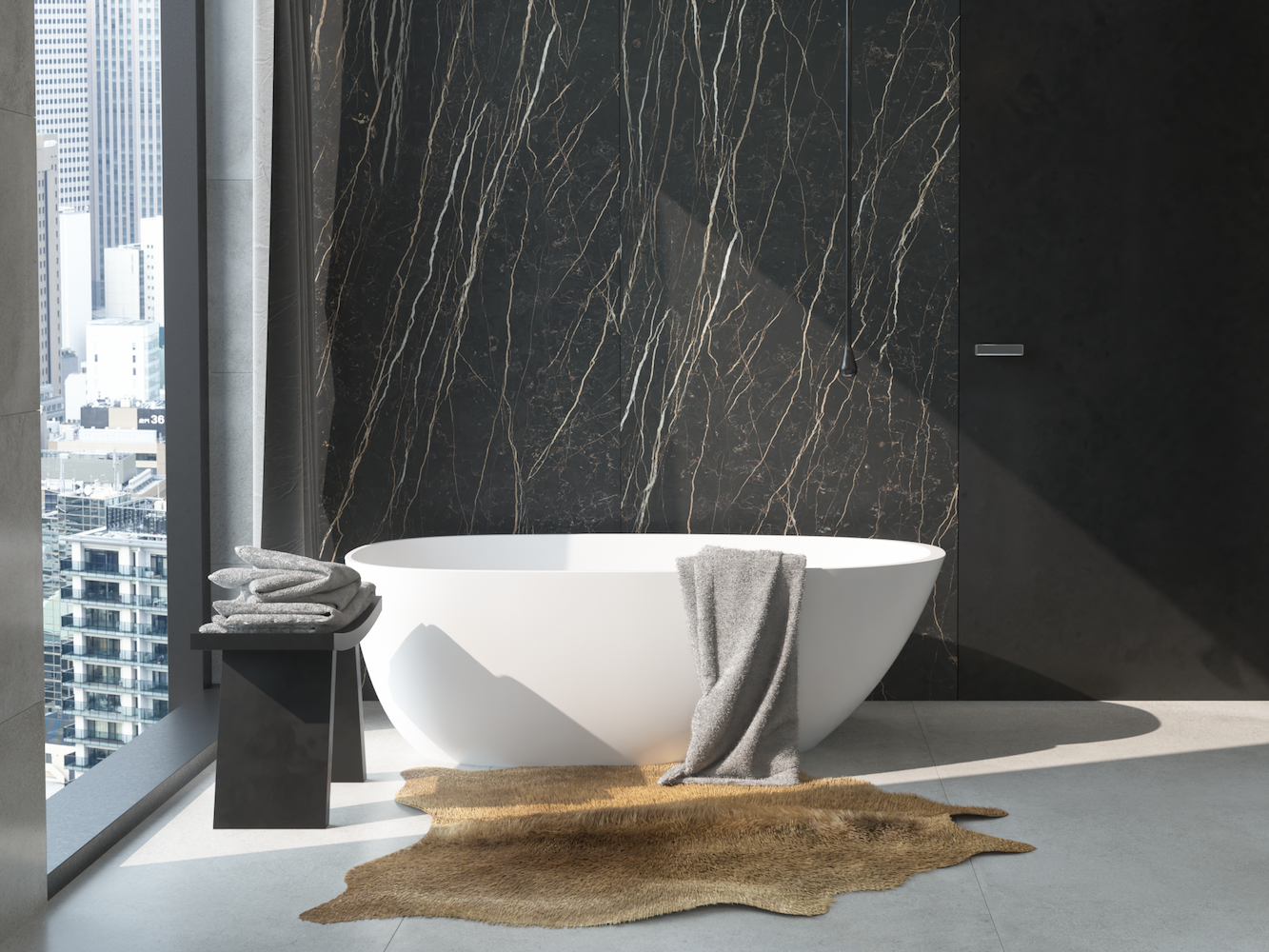 www.aequor.eu