THE MORE ROOM it has been modified: 2022-08-26 di
The project stems from the need to expand an apartment inside a small building, built in the middle of the last century, in an outer district of Cuneo.
Before the intervention, the house was connected to a large garden via an uncovered terrace free on three sides which, to create that extra room that was needed by the whole family, was closed with a new volume. The extension brings to the building an extra living space, a living area to sit or rest, opening to the outside with a large window to the west and a new covered terrace to the south. The space is presented on two different levels in order to widen the surface towards the garden keeping trace of the old terrace and forming a seat flush with the floor that can be used to look at the Cuneo skyline but also to give the possibility to directly access the garden from this new environment. The new volume is a white prism with white plastered walls and a light gray sheet roof on which contrasting black sheet inserts that frame the windows and doors emerge. These frames have the function of protecting the windows, but on the west side, they become a floor for accessing the outside and even sitting.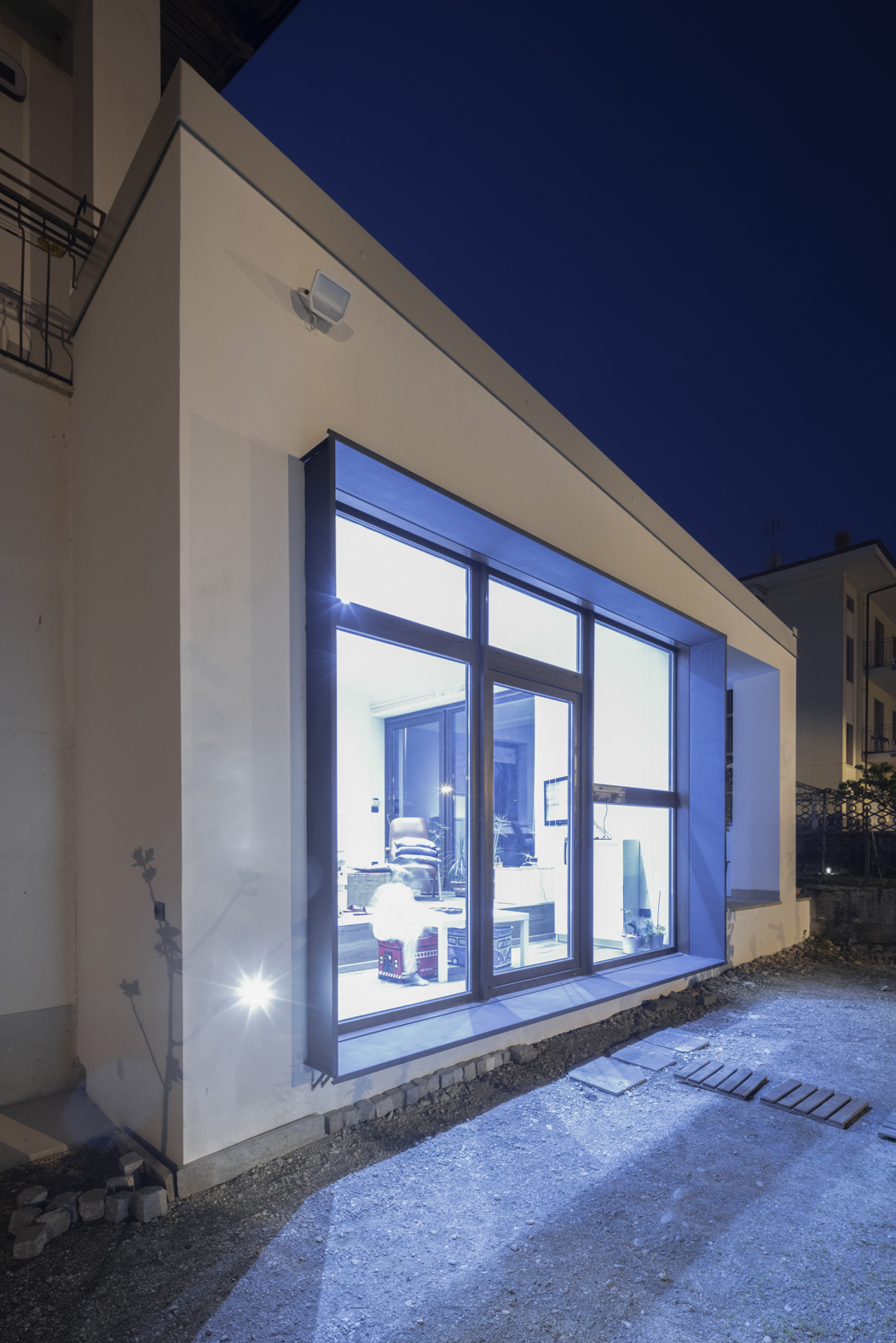 studio3mark.com