DO NOT WAIT TO become Veccho FINALLY IN AN ARCHIVE second edition, Fuorisalone 2013 it has been modified: 2013-03-18 di
"Do not wait to grow old to end up in an archive" 2013 is the second edition of the exhibition design workshop to be held from the 9 14 April at the Salone del Mobile in Milan 2013, at Archive. After the success of last year's edition Giovanni Sacchi Archive e Magutdesign decide to replicate doubling the exhibition space.
Opened in October 2009, the Archive collects the materials that were once kept in the laboratory of Sesto Giovanni Sacchi, Model for design and architecture, an important place in the history of the project in Italy. Through his models, in fact, have developed and perfected their products many designers and architects, including Aldo Rossi, Marcello Nizzoli, Achille Castiglioni, Ettore Sottsass Jr. e Marco Zanuso.
The Giovanni Sacchi Archive as well as providing a privileged point of view to deepen the process of design and implementation of a product, either through historical reconstruction, or because of the possibility of practical experimentation with participation in workshops and thematic meetings, is gearing to become an area of ​​confrontation between designers and companies, between project and object. "Do not wait to grow old to end up in an archive" is an initiative that allows young designers to present their ideas in a space that is not only a place of custody of design culture, but also a place production, design experimentation and exchange, the meeting point of a community of designers, manufacturers, craftsmen and institutions.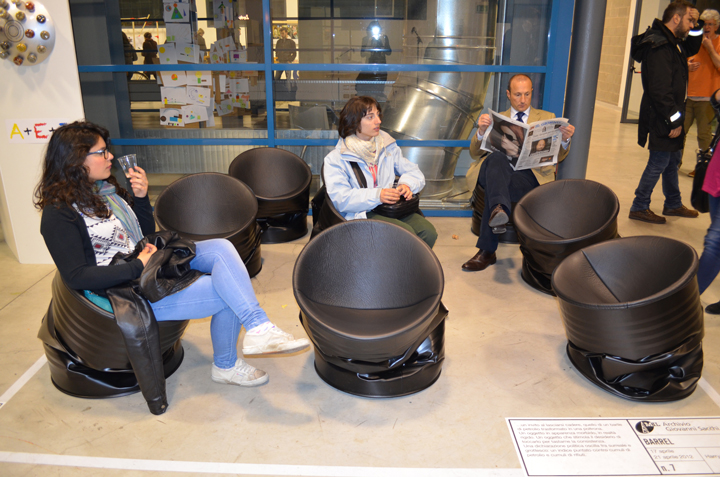 This year the event will include doubling the exhibition area of ​​the first edition, the presence of more than sixty design projects in self-organized spaces, thanks to which designers will showcase their creations from the world of design seen from every perspective: from product to graphic, from fashion to the use of technology and communication. Is an important opportunity to gain visibility, that to become part of a community project around a place of culture Milan design and come in contact with companies that will revolve around.
With this in mind are in fact provided some evening meetings, (Aperitif with Greendesign, A glass with engineer) aimed at bringing together participants in the event, but also visitors, sponsors and guests of the initiative, to allow an exchange of contacts and experiences.
During all five days of the initiative the Giovanni Sacchi Archive Workshop will be in operation, a reproduction of the original in via Sirtori in Milan. Inside, Filippo Zagni, pattern maker for design and one of Giovanni Sacchi's latest collaborators, will assist the three winners of the DESIGN_ABILE competition - on display during the event - together with other colleagues and two professional designers in the realization of the model of their project. From the mezzanine visitors can see them at work.
Moreover, thanks to the collaboration of Culturalegno There will be demonstrations of techniques for processing wood, such as turning. The participation of Extravega Milan Architectural Fabrications also allow designers to interact with a company leading in the production of furniture in metal, glass and wood.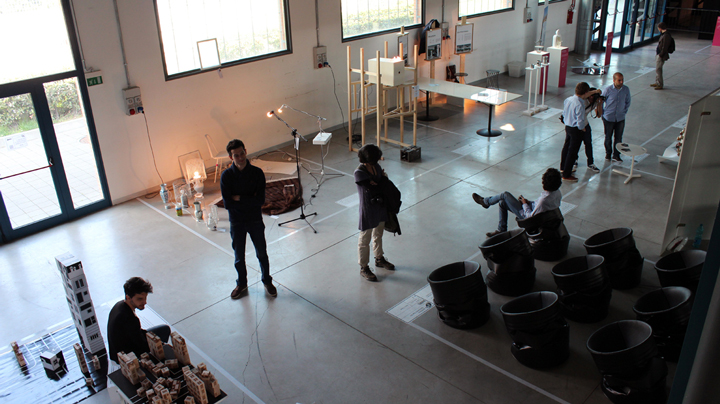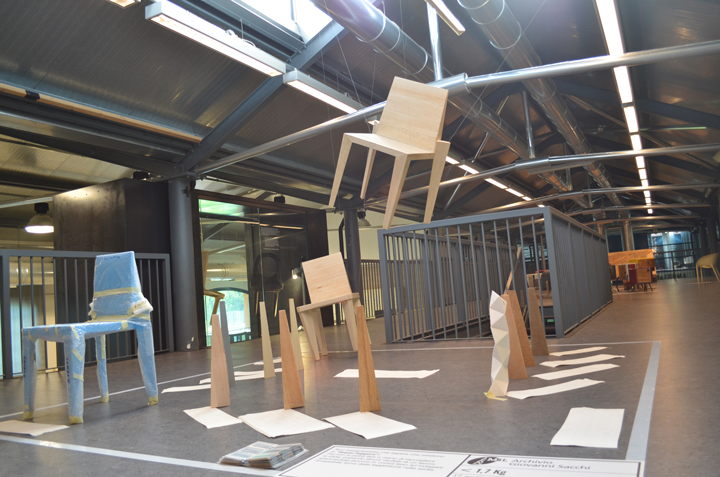 The Restaurant Maglio, adjacent Archives Giovanni Sacchi, will also partner in the remaining open from the 10.00 24.00 for all days of the Furniture and offering services of breakfast, lunch and dinner with a special menu dedicated to fixed price designers, in addition to the normal service
paper and bar service.
PLANNED DURING THE EVENT
Tuesday April 9 19.00 hours aperitif GREEN DESIGN how to design sustainable and low cost
Wednesday April 10 20.00 hours DON'T WAIT dinner… 2013
Thursday April 11 A GLASS WITH THE ENGINEER Extravega Milan Architectural Fabrications meets designers
All the latest information on the initiative will be on the site www.nonaspettare.com
9 - 14 April 2013
daily from the 10.00 22.00
Sunday from the 10.00 20.00