Gyeongwan Koo (Oliver) / Chopstick Gardens it has been modified: 2011-11-20 di
The "To Be Chopstick Wood Nature", by Gyeongwan Koo (Oliver), has a twisted name, but presents an interesting contribution to the "grow from waste" philosophy that is so popular these days. Life begins in your hands,
with sticks inserted into the earth, with a starch plug at the end, where a seed is hidden inside. Placed all in the ground you can see how the new life rises around the stick.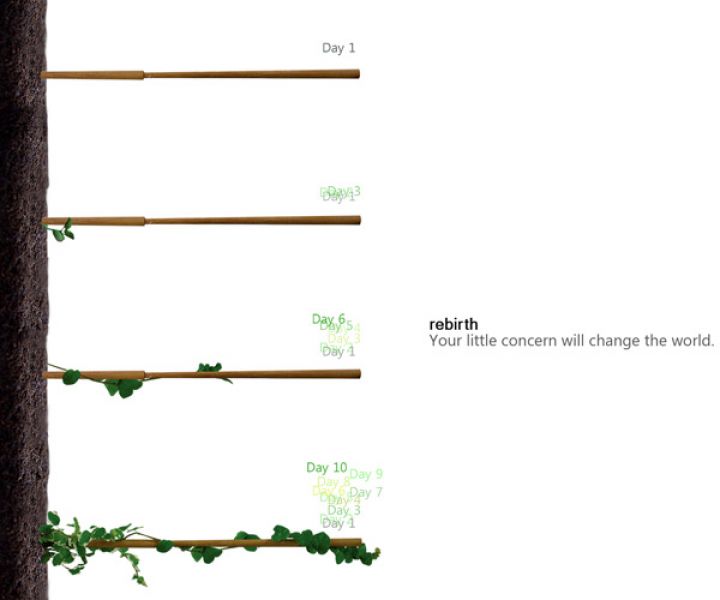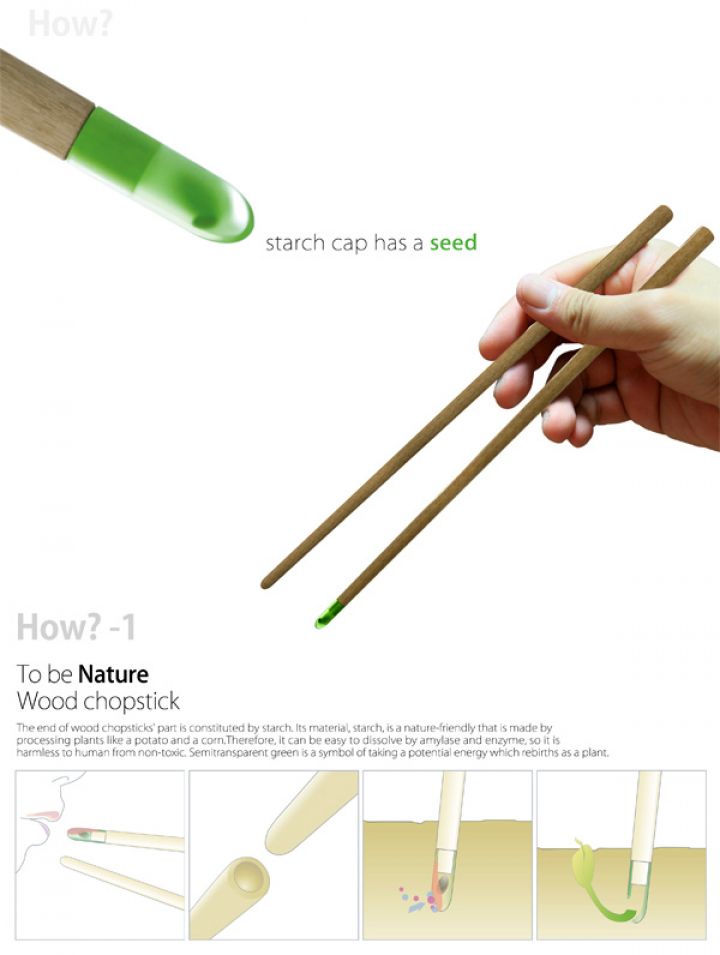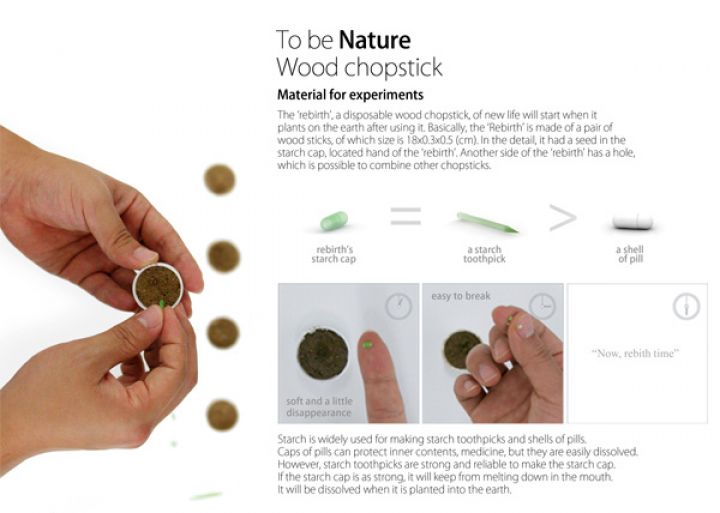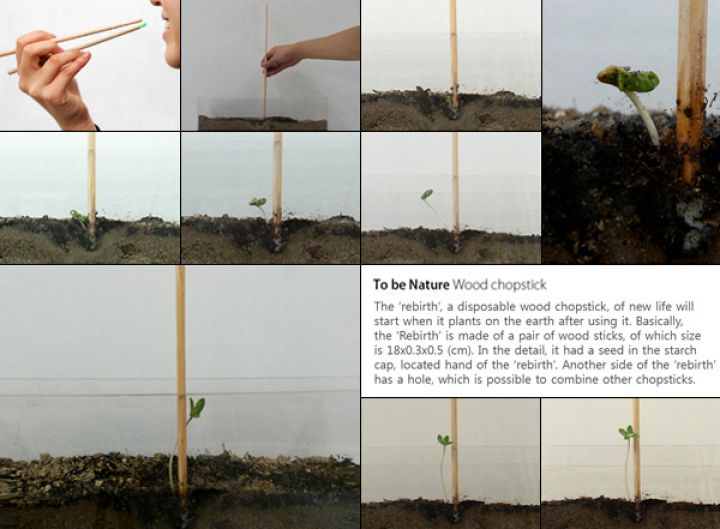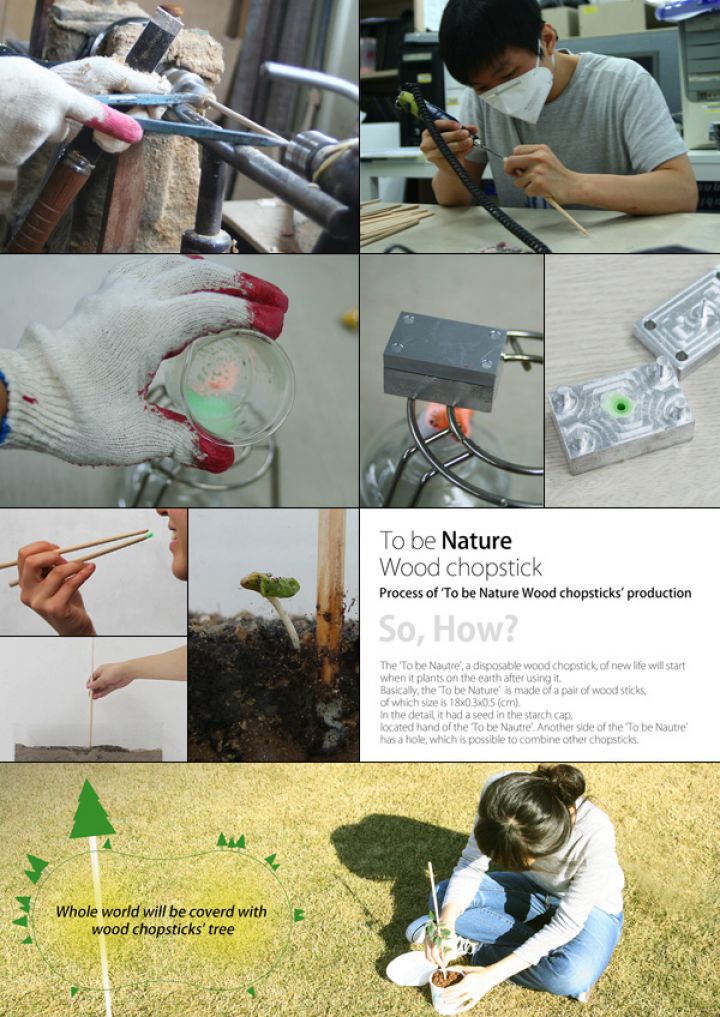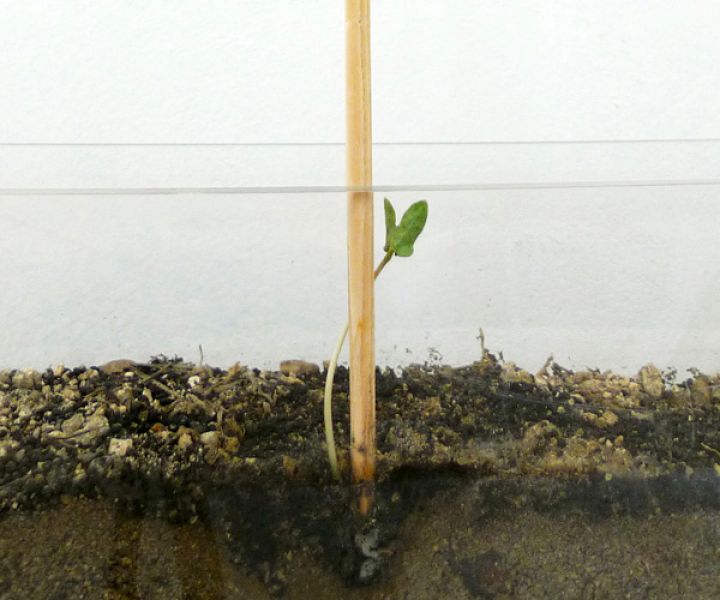 Street: yankodesign