In-es.artdesign / COLLECTION LUNA it has been modified: 2012-09-01 di
Luna is the collection of artistic lamps created by In-es.artdesign and inspired by the fascinating satellite.
In the collection Luna veins are defined as the details of a portrait. Light is harmonic, warm and enveloping.
Made of steel and Nebulite®, innovative material composed of resins and fibers capable of enhancing the power light, the collection includes versions pendant, wall, floor and table lamps.
The lamps Luna are true objects of furniture, light sculptures with an artistic soul and basic design typically contemporary. Conceived as aesthetic creations, these additions are made as unique pieces, limited edition.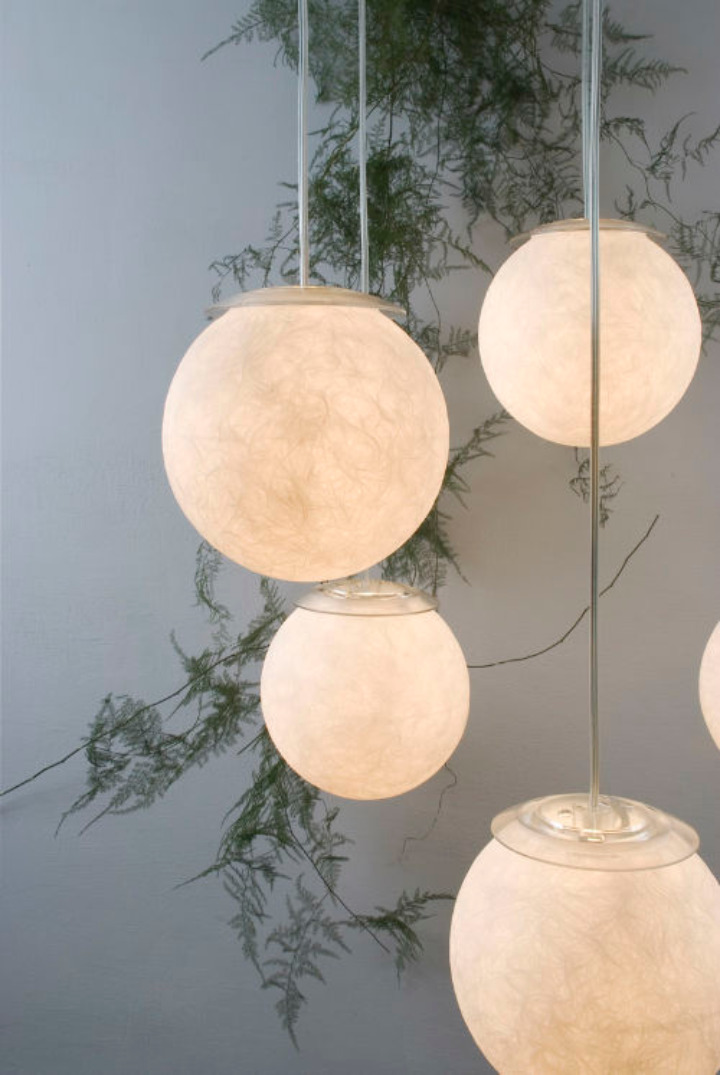 The project grew from a sensory Luna artist-designer Oçilunam, dynamic and cosmopolitan mind. His aesthetic investigation is based on the centrality of light as matter, form and symbol.
La Luna collection is nominated for the German Design Award 2013, prestigious international award organized by the German Design Council.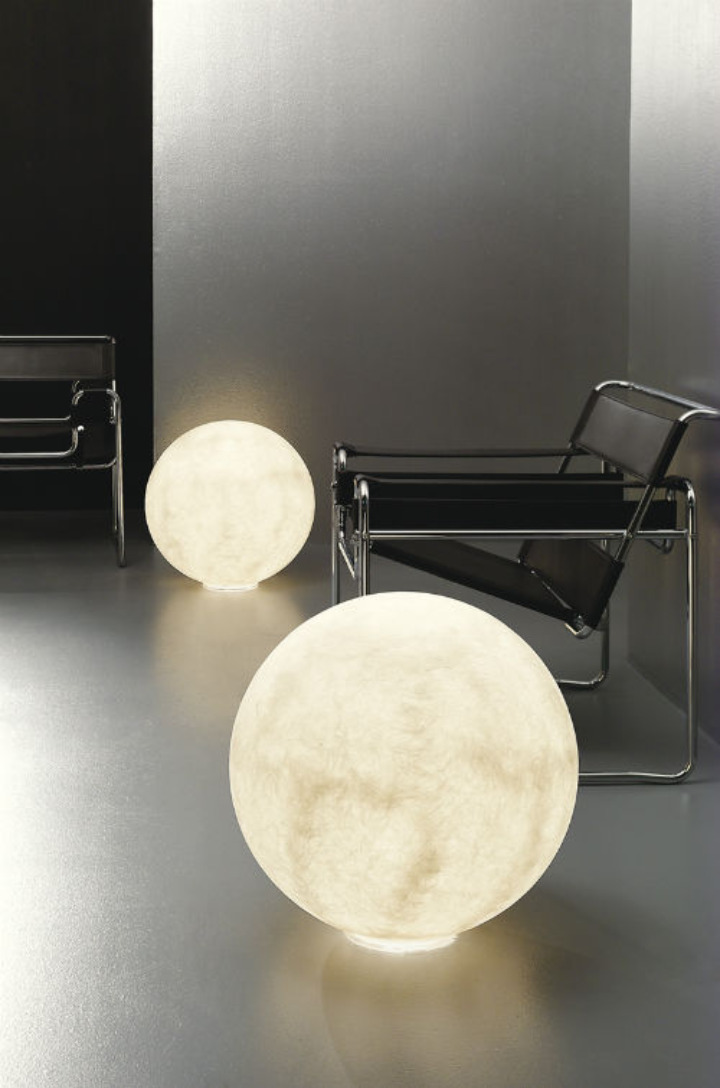 Half Moon Gold is no less original: in this case the inspiring element is always the moon, this time not "full", and the semi-gloss interior in gold color enhances and amplifies the luminous power of the lamp.