California Academy of Science. The huge green roof designed by Renzo Piano in San Francisco it has been modified: 2012-08-31 di
When you arrive in front of a building, one is led to enter. When you arrive in front of the California Academy of SciencesHowever, you do not wait to climb to the roof. A huge green roof 50 thousand square meters. The project is Italian architect Renzo Piano which filled the roof of museum of natural sciences grasses that change appearance in every season,
capturing the humidity which makes good use and, unlike the plants commonly spread in San Francisco, do not steal the groundwater.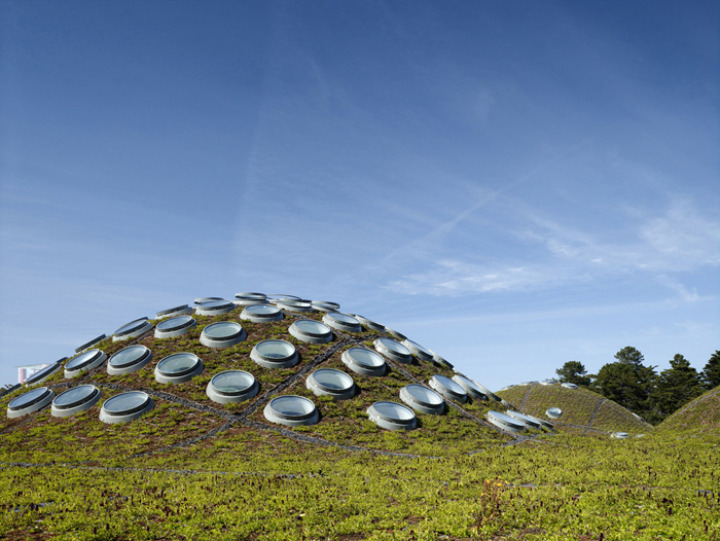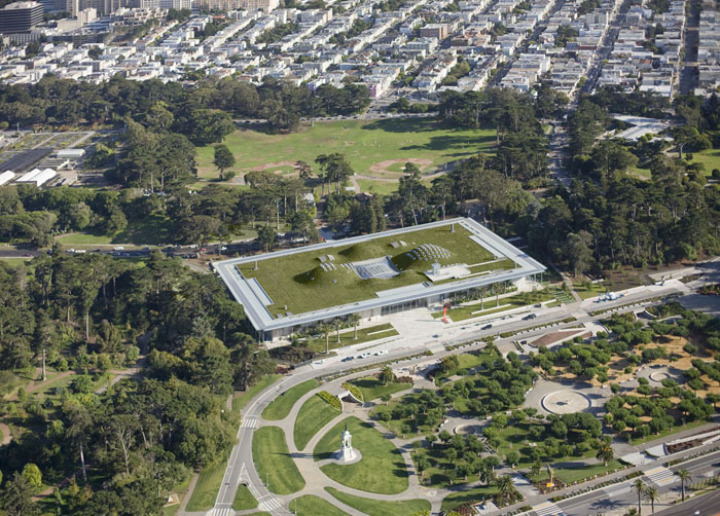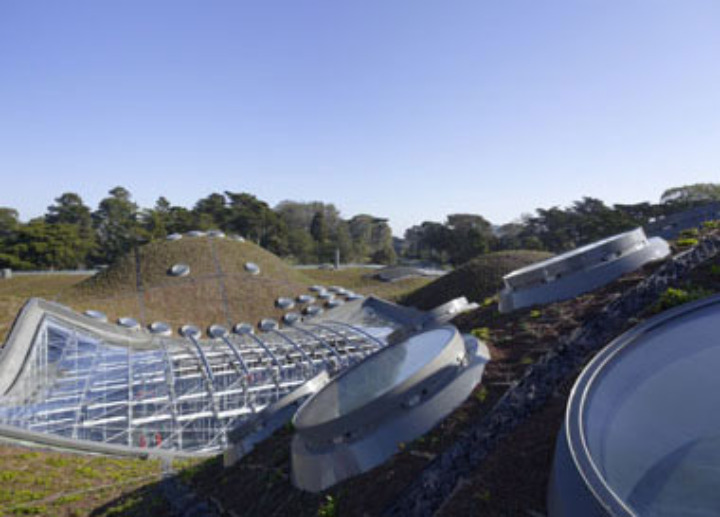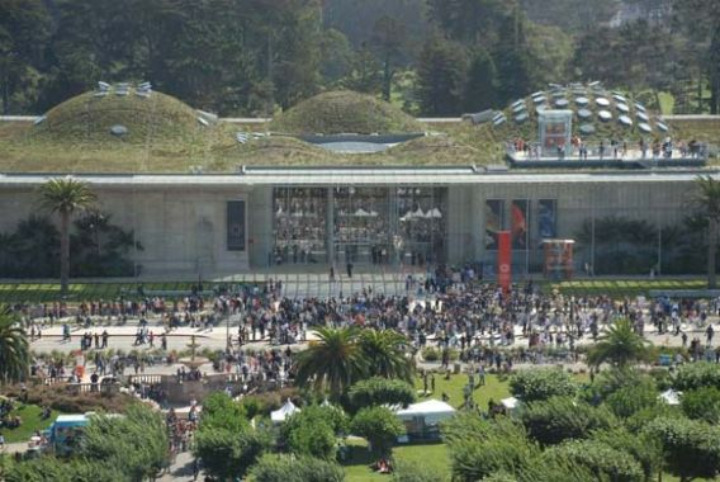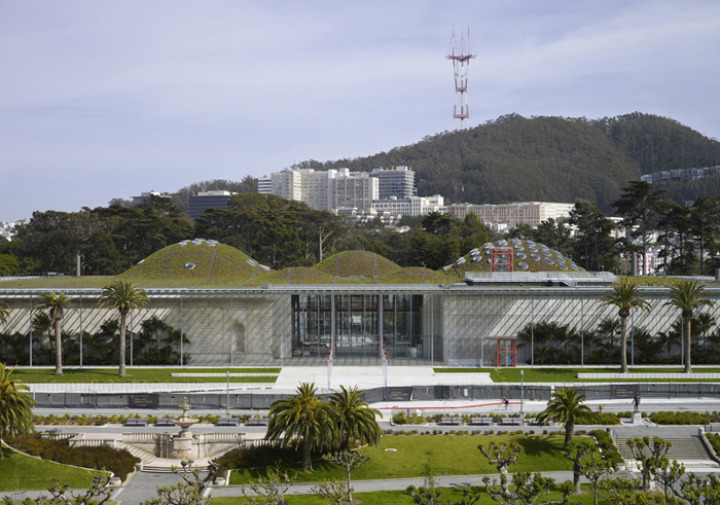 The sinuous cover It is due to the fact that fits the needs of the spaces below: at the virgin forest, the roof you lift to comply with the height of the trees, lowers instead where there is the square for lift the largest planetarium in America. Not just a project but a whim choice dictated by climatic reasons: The rise of the roof determines in fact a heat storage in the higher areas, heat that can then be expelled by the special vents in the summer months. No air-conditioning system for this building which, as natural science museum, could not fail respect our planet. Surrounding the green roof, which has the function to thermally isolate the interior, 55 thousand photovoltaic cells multi crystalline, the most efficient on the market.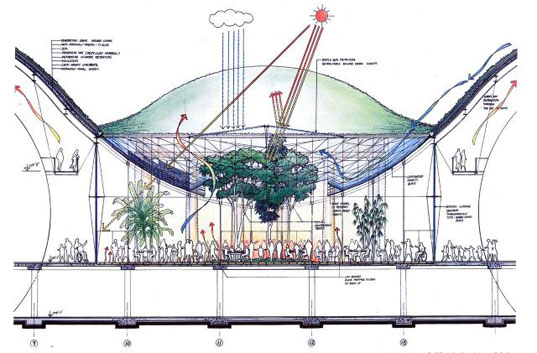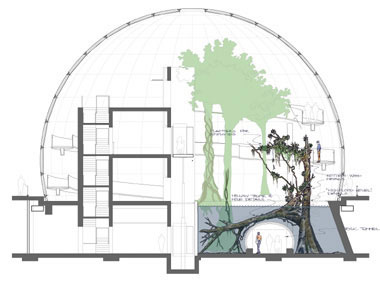 But why was defined the museum world's most sustainable, The sustainable choices do not end there! Suffice it to say that for the construction of the museum, were employed 120 tons of material resulting from the demolition of the old Academy, that the 100% dell 'steel used is RecycledThat natural lighting is guaranteed in 90% of the environments and the tit green permits rainwater harvesting and saving about 13 million liters per year. Speaking of water, that required for the 'aquariumIs drawn from the Pacific Ocean, thus minimizing the use of drinking water. With regard to the thermal insulation, it is made for the 85% from industrial waste, including recycled blue jeans and cotton.
All the choices have been made in a sustainable, as said the same Renzo Piano at the opening ceremony, to give to future generations a tool with which to give Terra all the help he needs.