Fontanot presents the pound Kalypto for the safety of children it has been modified: 2013-01-30 di
When in the house there is a child the dangers increase. It 'very difficult, if not almost impossible, to keep them at bay and sometimes it happens that playing it can do harm. What parents can do is to try to create environments where they can play freely, providing solutions that ensure their safety.
Fontanot, Historical company in production of scales of quality and design, Meets these needs and has the gate, Kalypto. Made to avoid that young children, up to 2 years, rise and fall from the stairs with the risk that it hurt, it can be easily placed and removed without damaging the staircase.
The design is original and customizable, a frame in rigid plastic tube enclosing in a stretch fabric sheet where you can attack some nice stickers depicting animals. Six different subjects, all colored that excite children. Kalypto by Fontanot conforms to the latest European standard EN 1930-201 and contains no harmful substances.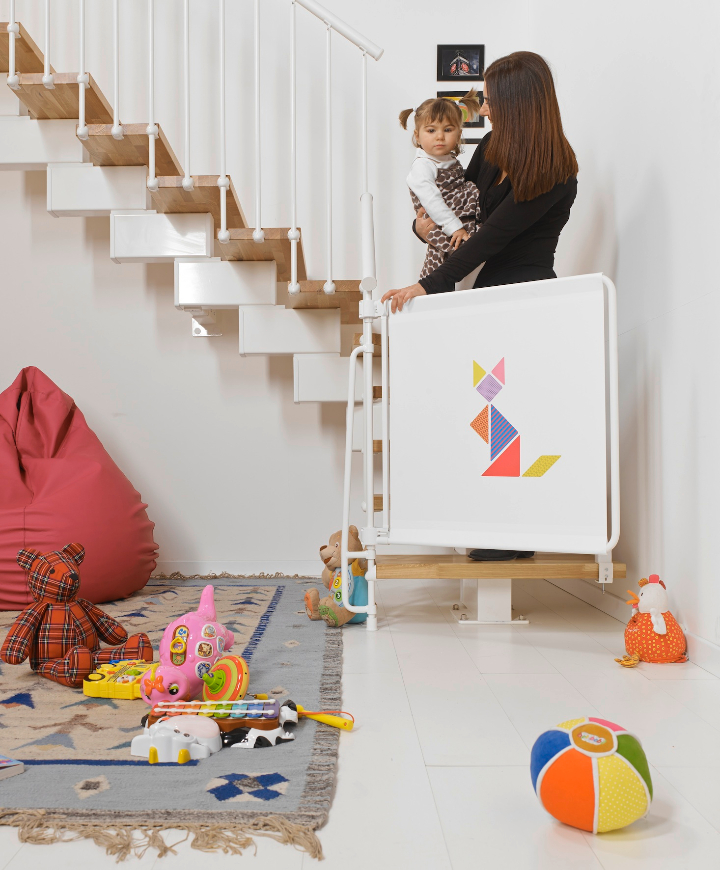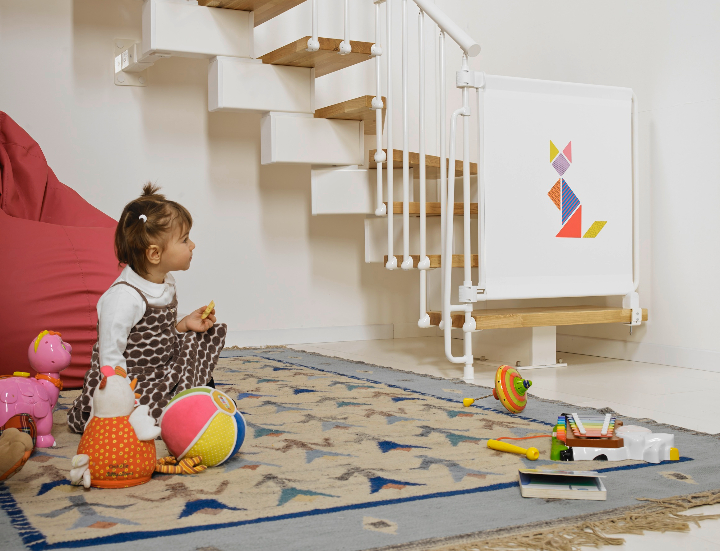 Home safety and in particular that of children is a subject to which the company is very sensitive. Recall ilbrevetto exclusive Fontanot 2: Easy which allows children - but also the elderly and women with heels - to go up and down stairs without any effort and in total safety. System 2: Easy in fact increases the space available to rest the foot and, thanks to the innovative ergonomic shape, the innermost part of the spiral staircase, usually not used, can also be used, ensuring greater comfort of use for all ages. having the lower lift than the standard.