3M for Design it has been modified: 2019-09-09 di
New contest on Desall.com: 3M and Desall invite you to design a piece of furniture for indoors or outdoors, which can only be assembled using 3M adhesive systems instead of traditional mechanical fixing methods (screws, rivets, welding, etc).
3M relies on the international community of designers to explore new projects that include the exclusive use of 3M adhesive systems in the assembly phase instead of traditional mechanical fasteners (screws, rivets, welding, etc.). They are looking for innovative and creative solutions but that maintain a real feasibility character.
For more information: https://bit.ly/3MforDesign
Calendar
Upload phase: 25 July 2019 - 25 November 2019 (1.59 PM UTC)
Community Vote *: 25th November 2019 - 09th December 2019 (1.59 PM UTC)
Customer rating: since 25 November 2019
Winning announcement: approximately by the end of January 2020
Total Awards
5000€
Participation in the contest is free and open to all creatives (of equal or greater age to the 18 years).
* The contest gallery will remain private throughout the upload phase and will be made public by 25 November 2019 to allow the community to vote.
The 3M brand is the exclusive property of 3M Company.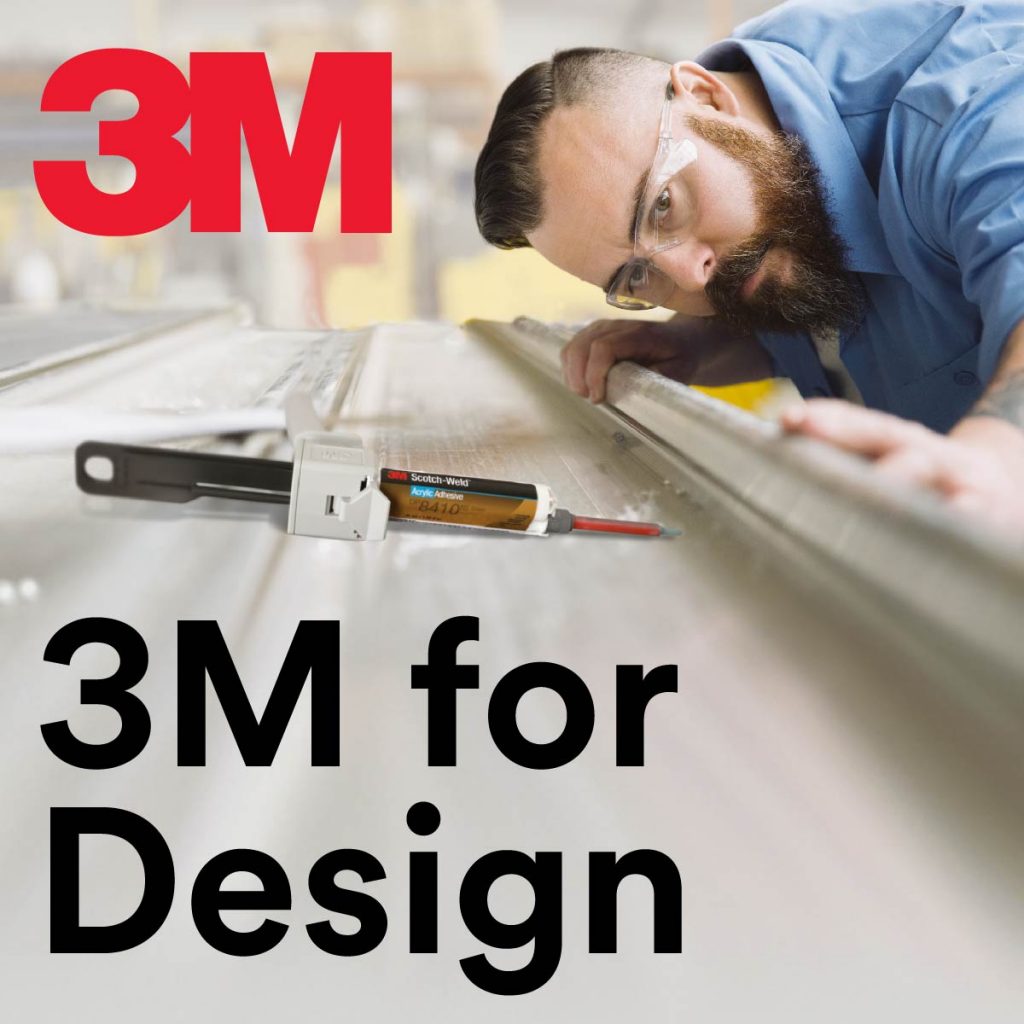 3M
In 3M, science is at the center of everything we do and we apply it by making innovative discoveries that improve, simplify and enrich people's lives, in every corner of the world. We have a leadership role among companies that use science to create extraordinary solutions. We work with our customers to meet needs that most people do not yet know exist.
Founded in 1902 in Minnesota, today 3M is present all over the world with excellence in the sectors of health, industry, electronics, energy, safety, graphics, oil & gas, automotive, transportation, design and consumption. From industry to safety and care of people, from transport to energy management 3M is at the side of every person and in every company without ceasing to amaze with continuous innovations.
Desall
Desall.com is an open innovation platform dedicated to the world of design and innovation, which offers companies a participatory development tool that involves an international community from all over the world in the creative process. Today Desall.com counts more than 100000 creatives from over 210 countries and has activated collaborations with international brands including Luxottica, Whirlpool, Electrolux, ALESSI, Enel, Leroy Merlin, KINDER, Barilla, illy, Chicco, Mondadori and many others.
Thanks to the contamination between different cultural backgrounds and different creative sectors, the Desall community is able to provide high-value design solutions for each stage of product development required by the client company, from the concept to the product design, from naming to packaging.