Neutral shades and rounded shapes: the Ellipse upholstered furniture by Francesco Pasi it has been modified: 2021-07-19 di
The new design trends present upholstered furniture with increasingly rounded and soft shapes, the recovery of a retro look and neutral and dark tones: perfect examples are the shaped armchair and the sofa from the Ellipse Collection by Francesco Pasi.
With its sinuous and comfortable lines, the Ellipse shaped armchair (H 96 L 86 P 87 cm) offers refined aesthetics and a voluminous seat. Characterized by the absence of armrests and visible wooden and metal feet, it is versatile and ideal for any space in the home, from the living room to the sleeping area.
The protagonist of the day area is the Ellipse sofa (proposed here in the 3 seats version, H 105 L 365 P 110 cm) with a generous format, in which the backrests and the armrests are reduced to leave room for the comfort of large cushions, both in the backrest and in the session.
To complete the upholstered living room there are certainly the poufs, designed by Francesco Pasi to satisfy a comfortable seat or as a practical support for objects. Of various sizes, they can be accompanied by the wooden table base, to be positioned close to the upholstery, in the name of extreme functionality and space recovery.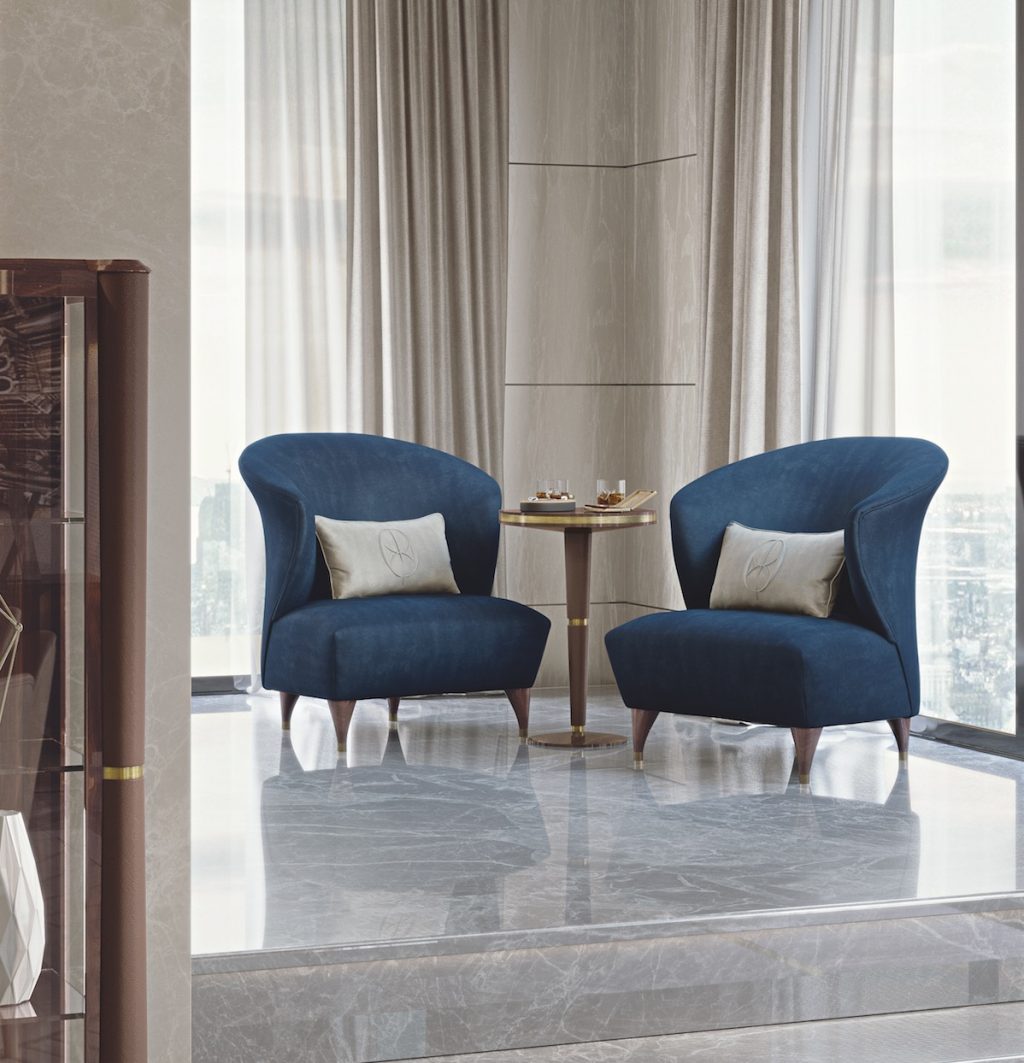 "The sofas and armchairs have always been the elements that can dictate and change the style of a home", said Francesco Pasi, owner of the company. "With our collections and especially with the latter, we wanted to give a strong emphasis on upholstered furniture, giving the customer the chance to find the perfect mix for chic and spirited environments".