User Interface Competition it has been modified: 2019-10-08 di
New UX design contest on Desall.com: Pharmathek and Desall invite you to rethink the new graphical interface and the experience of using the application dedicated to their warehouse systems.
You are invited to redesign the new graphical interface of the application dedicated to the Pharmathek robotic warehouses, reorganizing the various elements present in a more functional way and providing a minimal and modern graphic look.
For more information: https://bit.ly/PharmathekUX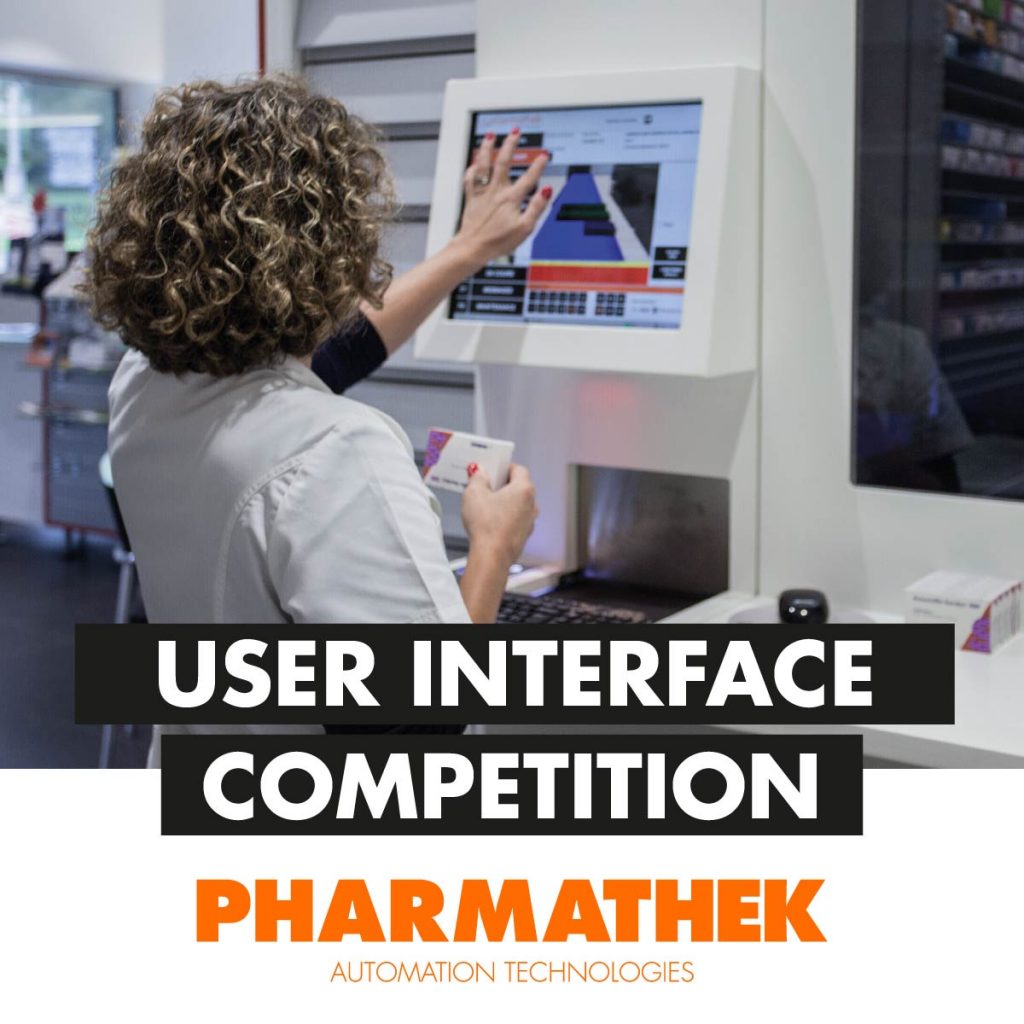 Calendar
Upload phase: 1 October 2019 - 18 December 2019 (1.59 PM UTC)
Customer rating: from 18 December 2019
Winning announcement: approximately by the end of February 2020
Awards
€4000
Participation in the contest is free and open to all creatives (of equal or greater age to the 18 years).
PHARMATHEK
Pharmathek is a company specialized in the design, production and installation of automated warehouses for pharmacies.
Born within the Th.Kohl Group, a company with century-old experience in the sector of furnishings for pharmacies, the company has worked to offer its customers increasingly innovative and high-performance solutions, and in the able to respond better to the needs of contemporary pharmacy. The values ​​underlying Pharmathek solutions include efficiency, speed and reliability.
But, even before, flexibility: the Pharmathek automated warehouse system is designed so that it can be configured according to the needs of the individual reality. This is why Pharmathek customers include not only pharmacies but also hospital pharmacies and intermediate drug distributors.
Desall
Desall.com is an open innovation platform dedicated to the world of design and innovation, which offers companies a participatory development tool that involves an international community from all over the world in the creative process. Today Desall.com counts more than 100000 creatives from over 210 countries and has activated collaborations with international brands including Luxottica, Whirlpool, Electrolux, ALESSI, Enel, Leroy Merlin, KINDER, Barilla, illy, Chicco, Mondadori and many others.
Thanks to the contamination between different cultural backgrounds and different creative sectors, the Desall community is able to provide high-value design solutions for each stage of product development required by the client company, from the concept to the product design, from naming to packaging.