valsecchi 1918 / 2012 Previews Furniture Fair it has been modified: 2012-03-20 di
Valsecchi 1918 is presented at the Salone del Mobile 2012 with a collection made by different designers under the direction of Nicola De Ponti, new art director of the brand.
Staged contemporary furniture with a strong emotional content, designed to enhance the use of wood and to optimize the resources of a company with extraordinary capacities.
Leo desk, design Laudani & Romanelli (Marta Laudani and Marco Romanelli)
Desk made of solid wood with parts in veneered plywood and glass top. Leo is strongly characterized by the presence of four drawers whose content, rather than concealed, remains visible through the glass. The desire of the designers was in fact to pass the cylinder engine "technicality" adopted today by the office furniture to offer a more warm and engaging. The cultural reference adopted then returns to the big desk in the late '40 which still was used a sophisticated wooden structure. In contrast, the smaller dimensions make it suitable for use as a desk Leo chamber.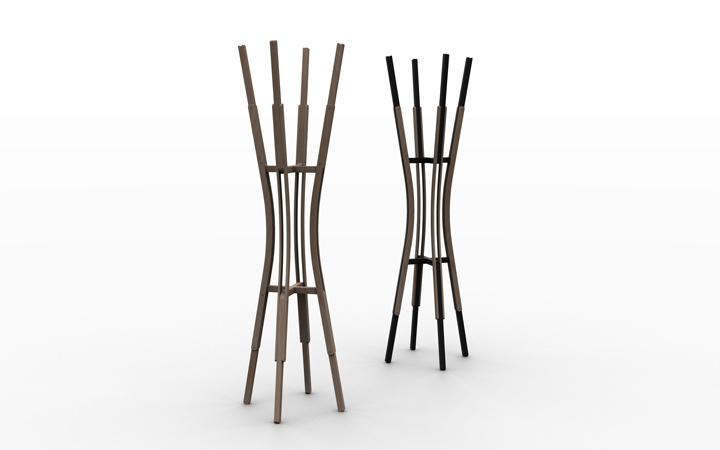 Tagus hanger, Design Paolo Cappello
Tagus is a free-standing coat rack made of solid wood and plywood inserts. Starting with two basic modules joined together with a few screws, a piece born with a strong iconic connotation almost sculptural, an object that lives both for the function that performs both as a purely decorative element; the different finishes, then allow to place it easily in any context.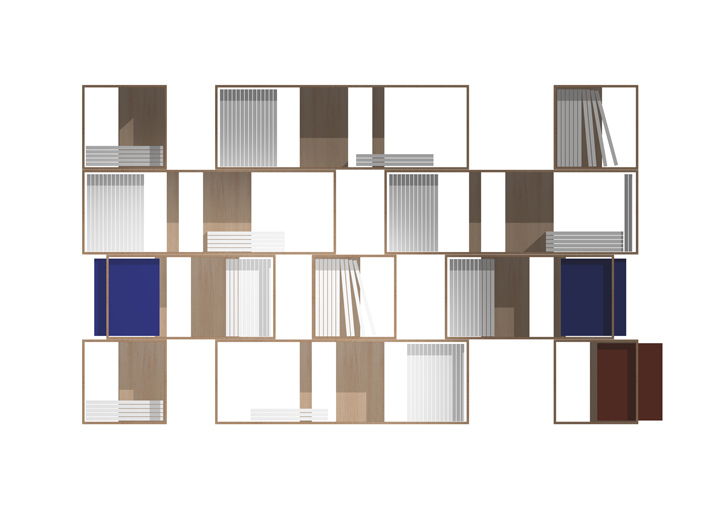 Twin Box Library, Designed by Nicola De Ponti
Storage system / modular bookcase in natural birch plywood and lacquered MDF. Modular cassette elements of three different sizes overlap freely to form two-faced interwall compositions enlivened by the alternation of solids and voids and the use of colored inserts. Maximum freedom of expression with the minimum number of elements.
More information about: www.valsecchispa.it