Roberto Giacomucci for Emporium, preview the furniture fair 2013
it has been modified:
2015-07-03
di
Roberto GiacomucciIn the wake of Small Designer, He continues to express his mood playful and creative designs for the company Emporium a whole new collection: new materials and new forms. A "small design" grown, matured, until it became what could be called a "world design", a design that is contaminated with various cultural stimuli and causes them to go beyond its classifications and express themselves freely. The key concepts are versatility and elegance, clean lines for functional accessories made this time with the wood. A wood treated with a special finish that gives it a touch of experience, of material, vaguely exotic and why not magic.
The collection plays with the design and even with the words "new" and "toi" and combines them together. It is Italian? Is English? Probably a language still unknown, but it comes to creativity. The mind aggregates and breaks, ranging in time and space to tap into a diverse and fantastic imagery: distant worlds, nursery rhymes, children's songs, cartoons, movies (The Corpse Bride and Ice Age), documentaries, magic shows ... it comes to awaken even the memory of the comic for children of the thirties, but that's another story and the Emporium I will tell later. In the end the designers reassembles all this jumble of thoughts in compound shapes, rational, attention to detail, pleasant to use, but also to watch (maybe sitting on a sofa!) And complements born very smart designed so that they can enhance any environment.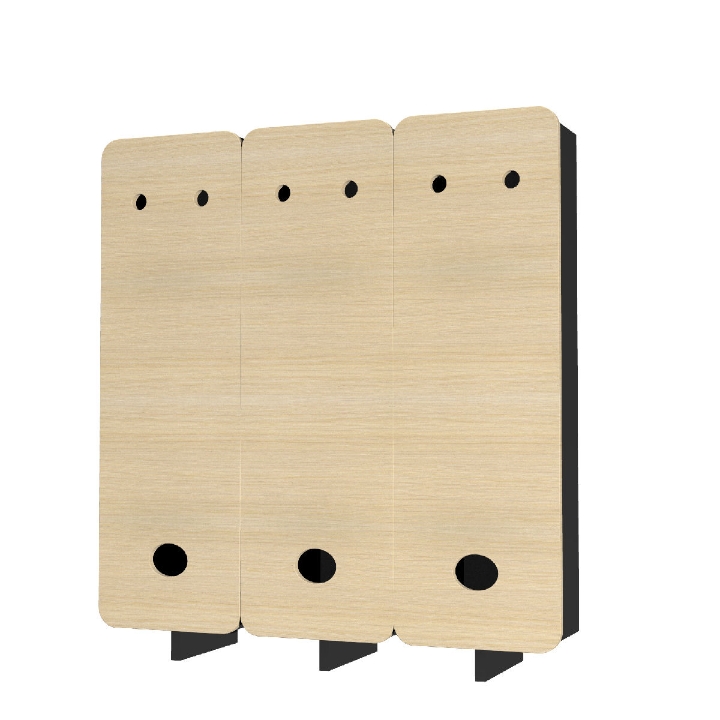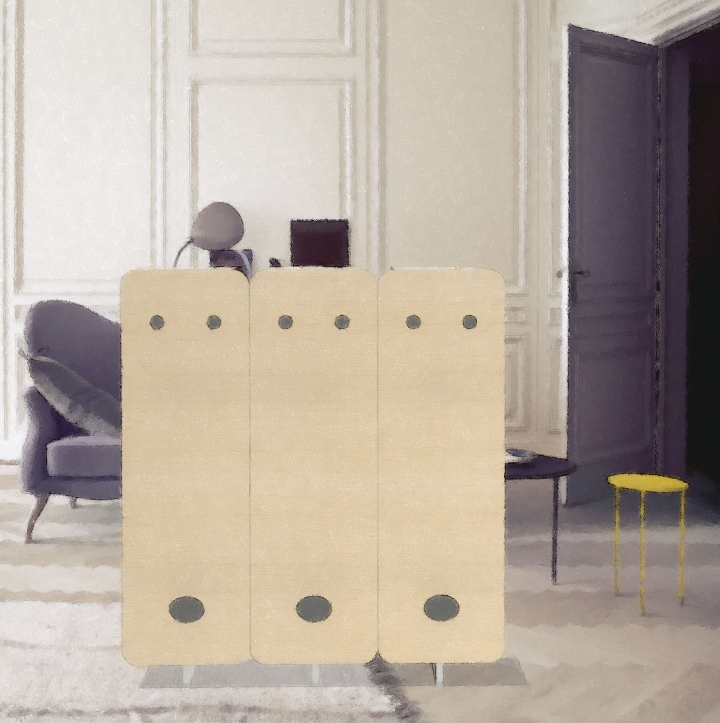 DIPASQUA
A wood material, skillfully treated, transports us, in imagination, to distant places both in time and in space. The time and space of the monolithic moai, statues cards bearers of wellbeing and prosperity. The severity expressed by tight lips and chin tilted toward the sky give way to stretches fumettosi and funny graficizzano surfaces elegant and vaguely exotic container, are modern Lari, fathers of the hearth.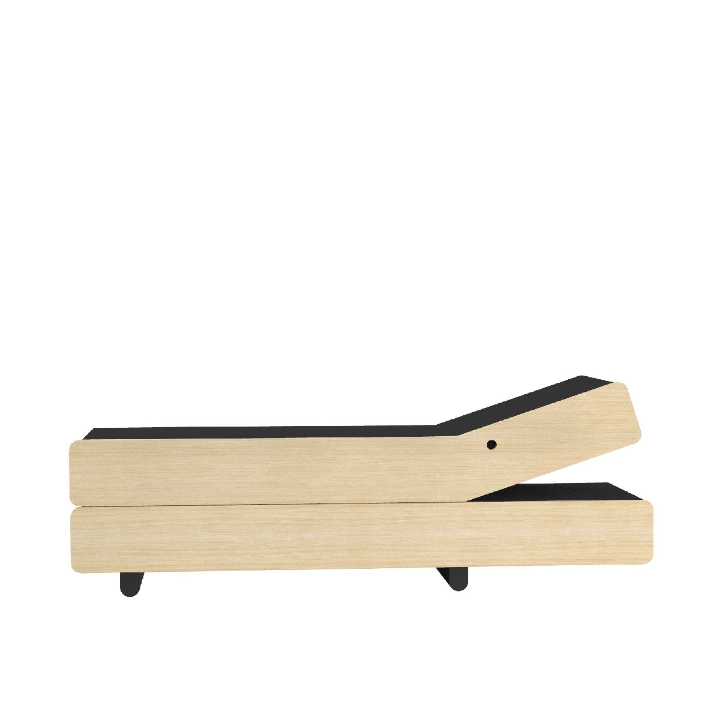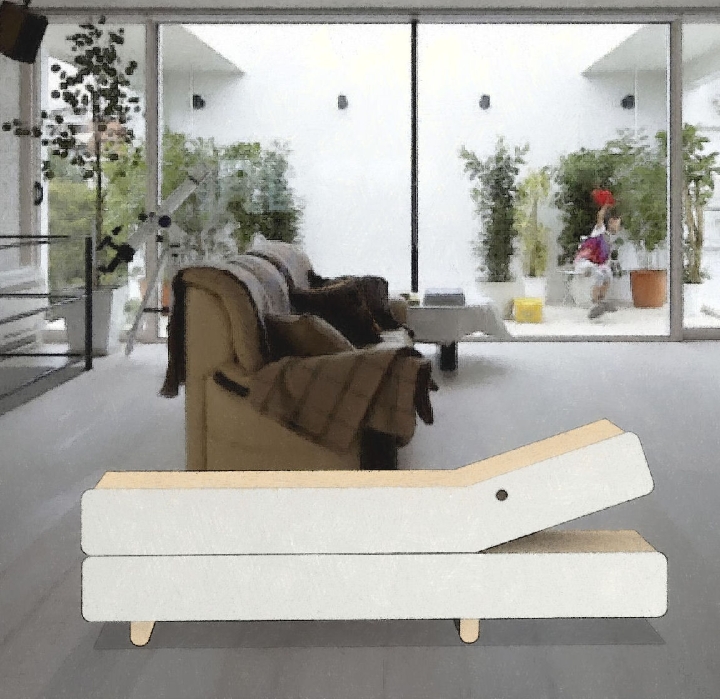 Crocodilia
A fun children's song was asked what was the direction of the crocodile, we wonder what might be the shape of a modern cupboard. The answer is this unusual complement of wood, where the design hides again the nature of the storage spaces: to access it you will have to open a door or just pull a drawer? The space hidden behind the fifth wood will be uniform or fragmented into small units contenitive?
The magic of design once again fascinates us and pleasantly surprising.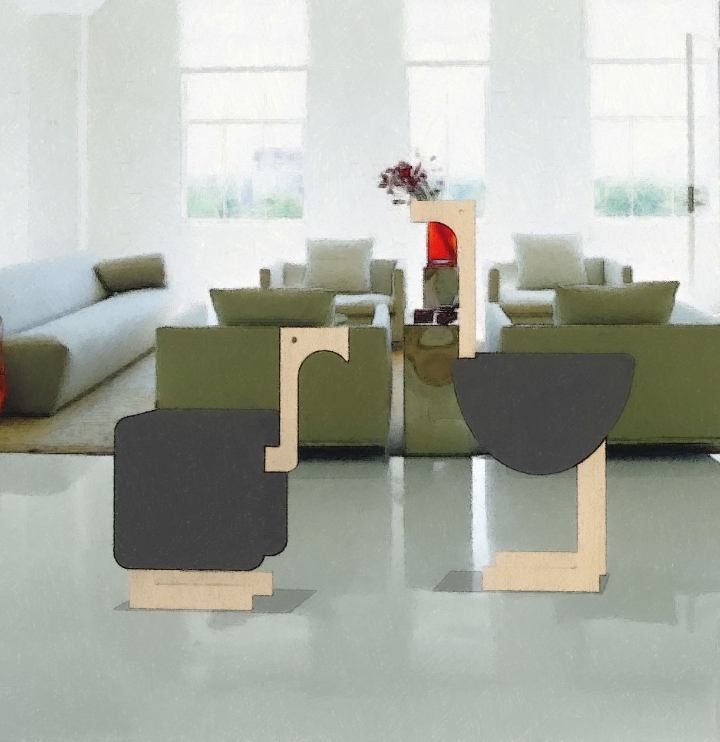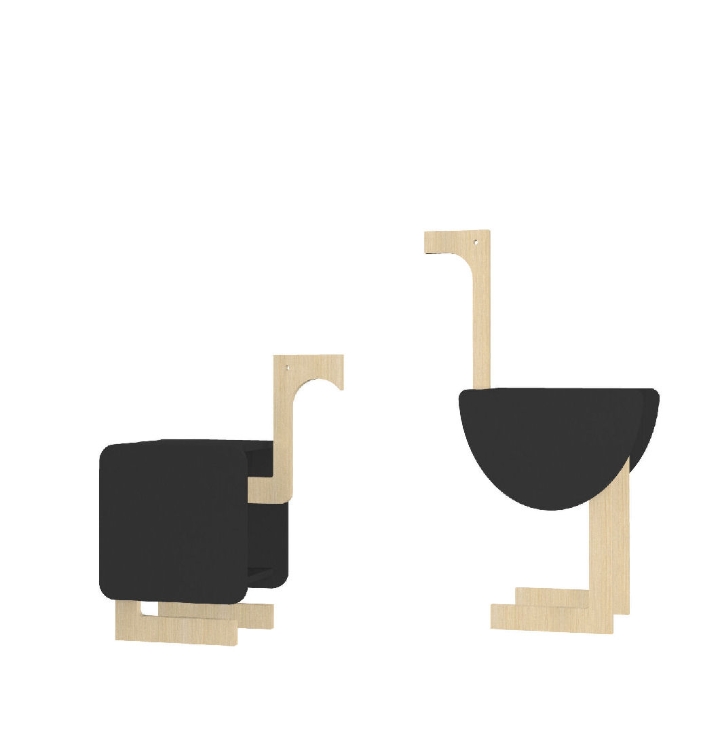 DODO and STRUZZO
One thing is immediately evident: we are talking about birds, but none of them can fly. One thing is not clear at first glance: they are two wooden tables that can be used individually or in combination. One thing is certain: wherever poniate make them unique and inimitable environment in which they find themselves. With two different heights iconizzano one dear clumsy extinct Dodo and the other the fast Ostrich.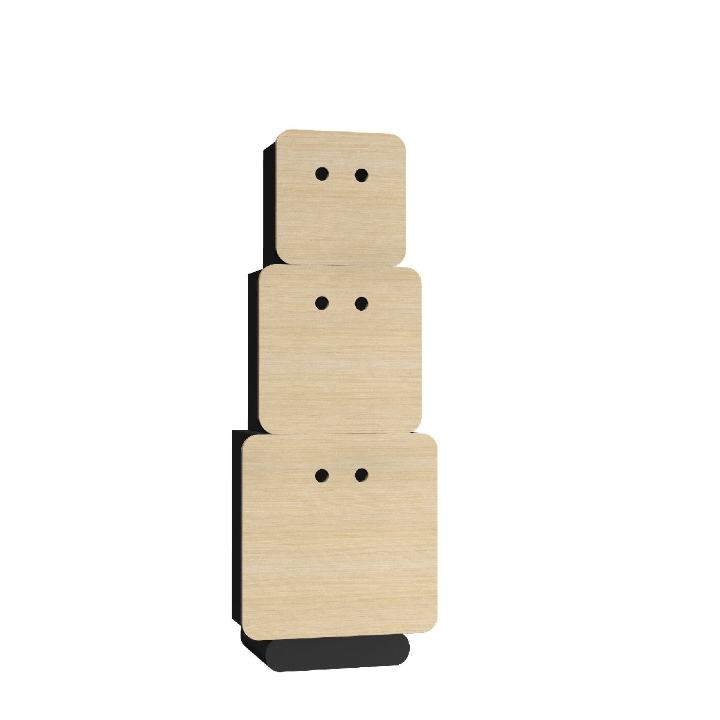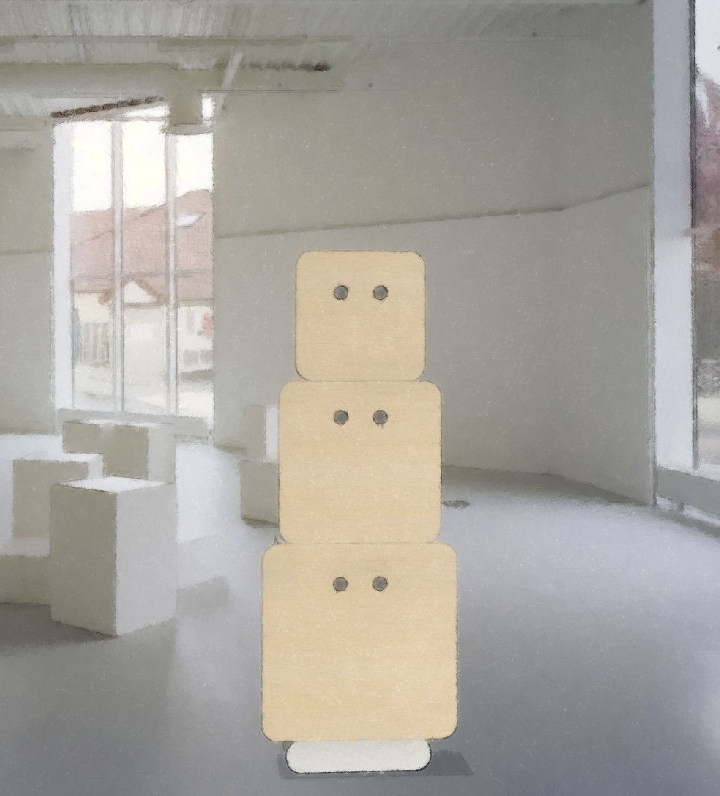 TRECIVETTE
We may assert, playing with redundant words of the famous nursery rhyme, repeatable and reproducible even to infinity, that in this case "three owls are actually a dresser."
Trecivette is a series of wooden stackable where the rhythm and playful pressing alludes to the dynamic uses that you can do with these containers Matryoshka. Each of them has an opening different: with door, flap or drawer. Curious eyes or handles? We can stack them, approach them and even incorporate them into each other as would a magician.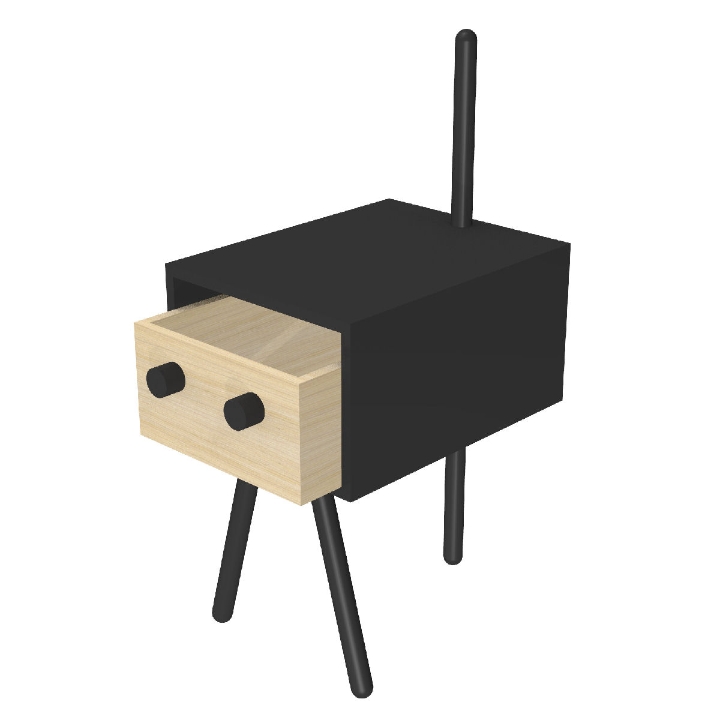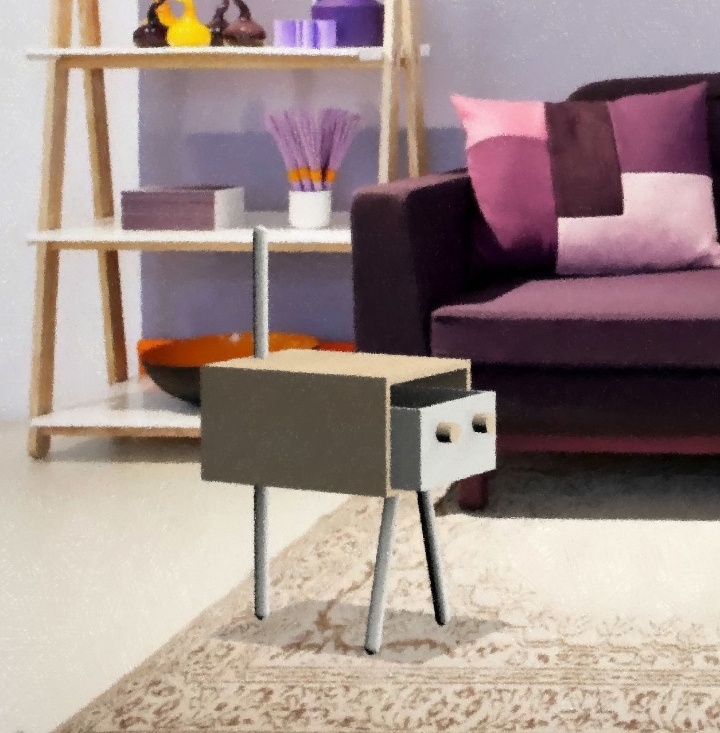 BURTON
A name that evokes gothic atmosphere and quirky characters born from the imagination; the image of a world where nothing is as it seems and anything can happen. The mice from Cinderella strong sartorial vocation become obliging spiders that help a husband failed to settle the suit, a bony, asymmetrical complement turns into a night table that looks very cool spy guarded the surrounding environment.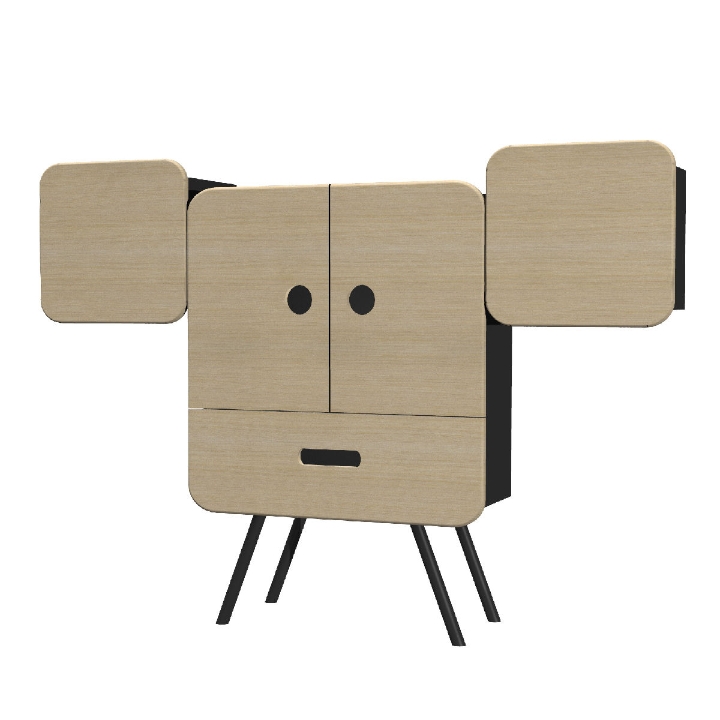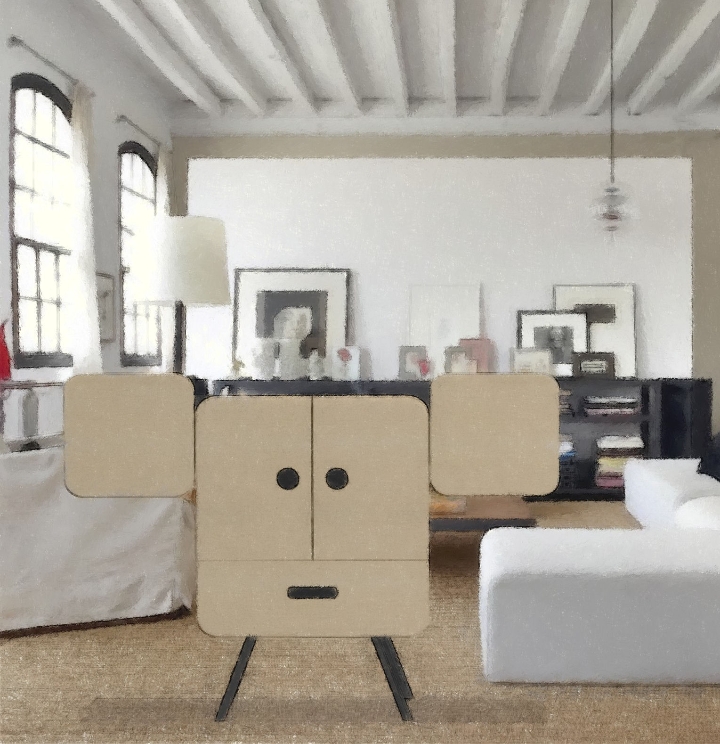 Itchy
It seems the car scene of a famous illusionist, the case has been broken down and some parts are transferred. Big ears and square muzzle, behind the facade of the wit and functionality of storage spaces. Two eyes are actually knobs, the mouth is a handle. A question arises where is his antagonist? He's finally managed to get rid of Scratchy?