The ring of DesignManuAle invents you it has been modified: 2018-02-03 di
It was born almost like a game between two friends and immediately transformed into an appreciated and very successful object: it is the component ring of DesignManuAle.
Made of plexiglass of first choice, it is composed of removable and interchangeable plates that, in respect of our simple and minimal lines, reproduce the three main geometric figures: circle, square and triangle.
The base is black and three are the colors chosen for the plates, after long disquisire and entire nights spent selecting samples: burgundy red, opal white and smoky gray, the top of glamor combined with each other.
Packing fun and fun: a box in black plexiglass in which the ring is placed unassembled, to amuse the customer to mount it independently, closed by a transparent plexiglass cover with engraved DesignManuAle logo.
We loved it immediately because, with the different combinations of shapes and colors, it seems to us every time to wear a new and different jewel, and the same warning was also the PAC - Pavilion of Contemporary Art - of Milan and the GAM - Galleria d'Arte Moderna - of Turin, who chose it for their bookshop.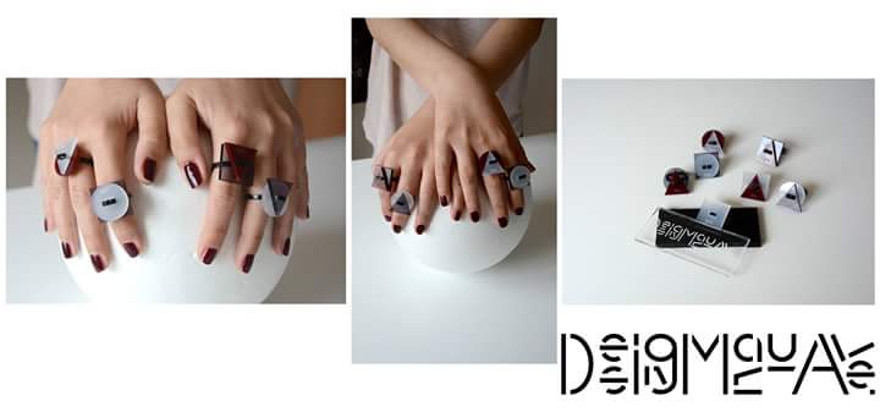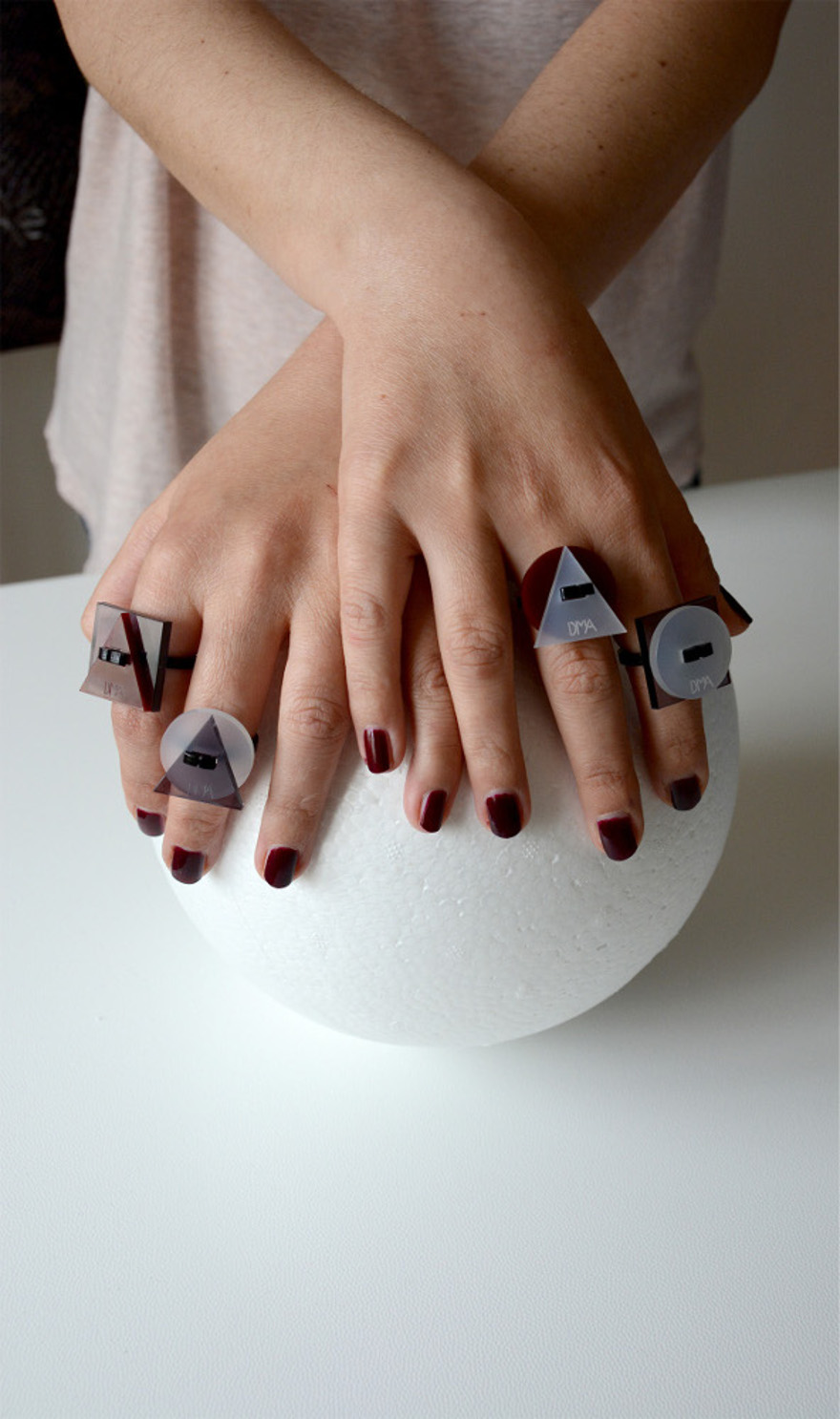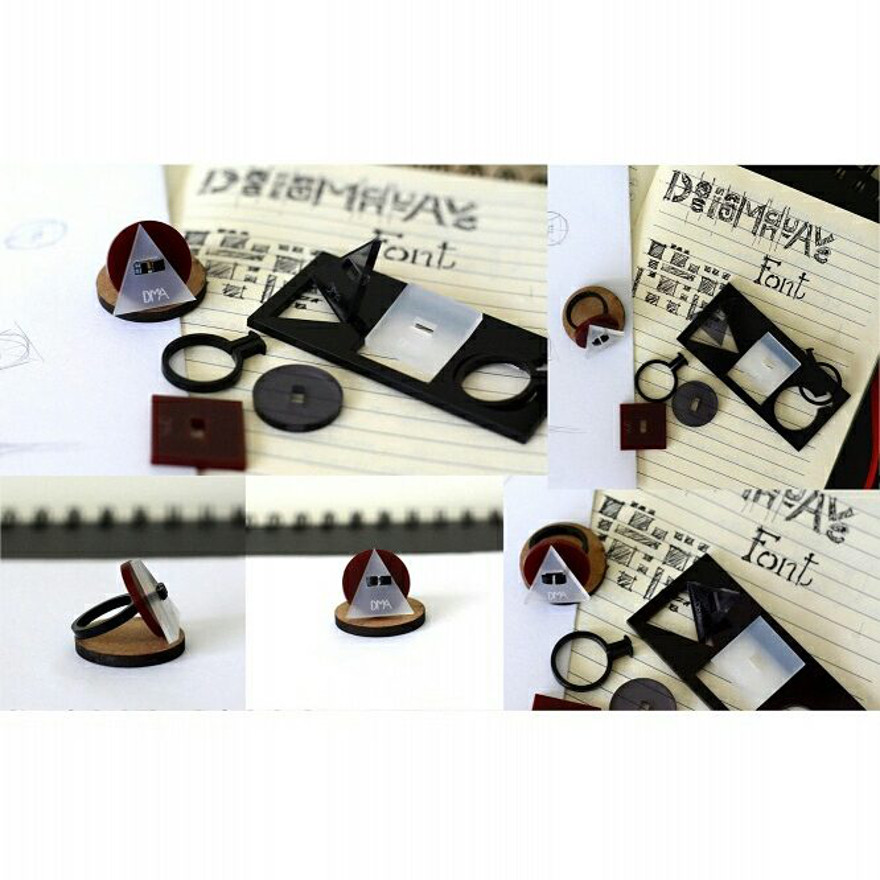 For prices or any other info, write to info@designmanuale.it.